Exposing the Danger of Online Sports Betting
Aaron Mercer, IFA Contributing Writer
|
October 29, 2022
Exposing the Danger of Online Sports Betting
Aaron Mercer, IFA Contributing Writer
|
October 29, 2022
I Prayed
have prayed
Lord, we pray that state government and sports leaders would see the harms of gambling on our society and resist its monetary temptations.
Analysis. I'm not often on the same page with California Governor Gavin Newsom, so it caught my attention when he took a stand this week against an effort to expand gambling in the Golden State. Even as gaming powerhouses are pushing an Election Day measure to have California join 36 other states in legalizing sports betting, Newsom is saying, "no."
View Comments (4)
"Proposition 27 is bad for California," he declared. "It would hurt California's Indian Tribes, increase the risks of underage gambling, and push billions of dollars out of California and into the pockets of out-of-state corporations. Vote No on 27."
Now as glad as I for a statement against the gambling measure, I am somewhat wary of Newsom's reasoning. So we'll come back to that.
But, first, what is "27"?
Proposition 27 — named "The California Solutions to Homeless and Mental Health Act" by supporters — would open up online sports betting across the state and promises 85 percent of new resulting government revenues would go to fighting homelessness. Casinos and other sports betting heavyweights like FanDuel and DraftKings are bankrolling the ballot measure, which has attracted the support of other significant voices, including Major League Baseball.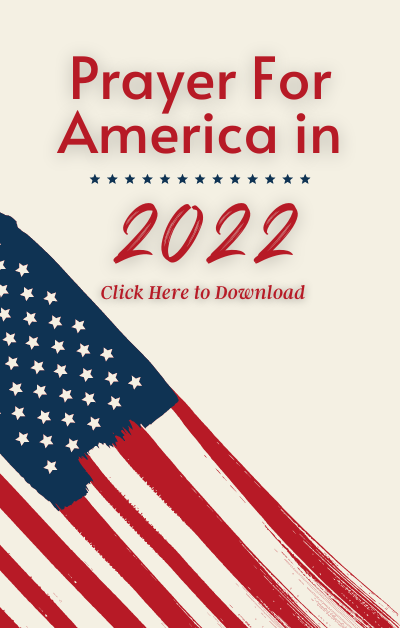 "Prop 27 has the safeguards to create a safe and responsible online sports betting market in California — a state with millions of MLB fans looking for alternatives to illegal offshore betting sites," the league said this summer.
But Prop 27 faces major headwinds in large part because it is pitted against a competing ballot measure (Prop 26) that would legalize sports betting only at tribal casinos and racetracks. Supporter of the latter measure criticize 27 as a "massive expansion of online gambling that will turn every cell phone, laptop, gaming console, and tablet into a gambling device." Like Newsom, they suggest kids will be at risk and most of the gambling industry profits (which, of course, are largely losses for gambling Californians) will go to businesses based outside the state.
The battle between the opposing gambling interests has led to an unprecedented investment of hundreds of millions of dollars for and against Prop 27. And it looks like the tribes are winning (on 27, though perhaps not on 26). Polling suggests only about a third of voters support Prop 27, and both California's Democrat and Republican parties have lined up against it. Governor Newsom's rejection of the measure may be the nail in the coffin.
But that doesn't mean this matter is dead. I mentioned a wariness with Newsom's reasoning. Well, looking closely at what he and many of his anti-27 allies (at least the deep pockets) say, the problem for them is not necessarily gambling. It seems primarily to be the economic arrangement of the current proposition. Where are the profits (which, again, are individuals' losses) going?
"After all," they might think, "is it really so bad? Everybody's doing it."
And, indeed, sports betting is exploding in popularity across our country. Ever since a Supreme Court decision in 2018 opened the doors for sports betting outside Nevada (see this IFA article), most states — red and blue — have jumped to get in on the "profits."
Now just turn on any major sporting event for 15 minutes and there's a good chance you'll hear from at least one celebrity athlete in an ad encouraging you to try your hand on an online bet. Or open up a free fantasy sports app and see if an opportunity doesn't pop up to prove and capitalize on your amazing prognostication skills. There's a good chance the online platforms might even spot you some cash as a reward for your first bet.
Why? Because it's big business and at the end of the day, "the house always wins."
According to the American Gaming Association (AGA), the national trade group for casinos and their partners, gambling revenues of $29 billion in the first half of 2022 were an 18 percent increase over the same period last year. While a majority of those dollars came from slots, sports betting's $3 billion in company profits is strikingly a 66 percent year-over-year boom for the industry!
That's big money that state leaders are hungry to tax. But are they forgetting the other side of those profits — their constituents who are losing?
Back to Newsom, he rightly highlights concerns about underage gambling. That is a huge risk, especially with youth being pummeled by ads featuring their sports heroes celebrating in style while placing bets.
"We don't know what it's doing to a new generation under the age of 21," Timothy Fong of the UCLA Gambling Studies Program told the Washington Post last month. "Before, you couldn't even talk about gambling without someone saying, 'You can't talk about gambling.' This generation is growing up with gambling on their TVs."
"The earlier you start gambling — and gambling regularly — that's the biggest risk factor for addiction," he added.
But this isn't just a risk for youth. Anyone can develop a gambling addiction. In fact, Fong told another reporter, "When you get down to it, the profile of someone with gambling disorder is anyone who's human."
The Mayo Clinic warns,  "The act of gambling has a powerful effect on the human mind. Wagering can create a compulsive dynamic, which rises to the level of impacting mental, emotional, and physical health. As a process, addiction can literally change the way the brain operates leading to a real need for help."
With online sports betting you can add to that the psychological allure of being a smart sportscaster. Combined with nearly instantaneous digital access to money (which may not feel so real in the moment), this can spell trouble for many. In another Washington Post story — written by a reporter who suffered through his own $15,000 gambling problem — Jon Grant, a professor of psychiatry at the University of Chicago, noted that gambling can prey on impulsive predispositions: "I can now bet on 50 different sporting events simultaneously — boom, boom, boom! — and I'm not thinking through how this will affect me later."
But it will affect the gamblers later. And not just them. Impoverishment and addiction will affect their families and communities, too.
Brianne Doura-Schawohl, a consultant who previously worked as legislative director for the National Council on Problem Gambling, suggests there is a sports betting crisis "bubbling under the surface."
"We basically have poured kerosene on it by legalizing without giving it significant attention," she said. "It's only going to become more prominent and more severe in its presentation."
With sports betting on the rise, will you pray for government and league leaders to be wise and discerning? We need them to look beyond the temptation of immediate dollars and to look out for people in their communities. Gambling is a bad bet.
How are you praying against gambling in our nation? Share your prayers and scriptures below.
Aaron Mercer is a Contributing Writer with two decades of experience in Washington, D.C.'s public policy arena. Photo Credit: Canva.
Partner with Us
Intercessors for America is the trusted resource for millions of people across the United States committed to praying for our nation. If you have benefited from IFA's resources and community, please consider joining us as a monthly support partner. As a 501(c)3 organization, it's through your support that all this possible.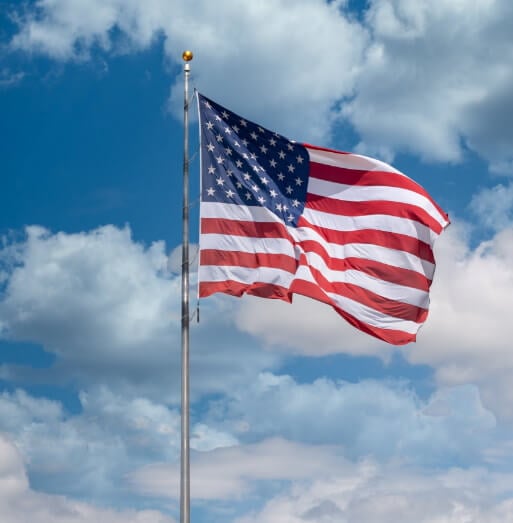 Become a Monthly Partner
You can post a prayer to share with others.
Christine S
October 29, 2022, 7:21 pm
Lord, we pray that state government and sports leaders would see the harms of gambling on our society and resist its monetary temptations.
Gretchen C
October 29, 2022, 9:19 am
Lord, we pray that state government and sports leaders would see the harms of gambling on our society and resist its monetary temptations.