D.C. Insider — Pray Against Trafficking!
Casey Harper, IFA Contributing Writer
|
October 29, 2022
D.C. Insider — Pray Against Trafficking!
Casey Harper, IFA Contributing Writer
|
October 29, 2022
I Prayed
have prayed
Father, please help these victims of trafficking who are suffering every day. Free them, Lord, and help those who are working to free them.
Analysis. A network of human-trafficking experts came to Washington, D.C., this week for a string of meetings on Capitol Hill, and I was able to speak with them.
View Comments (15)
You may find it unbelievable, but sex trafficking is a major problem in the world — and yes, even in the United States.
The State Department says thousands of women are trafficked into the U.S. each year. This is happening right under our noses!
I spoke with one of those advocates for "the least of these" this week, because this is critical. How can we intercessors not rally around them?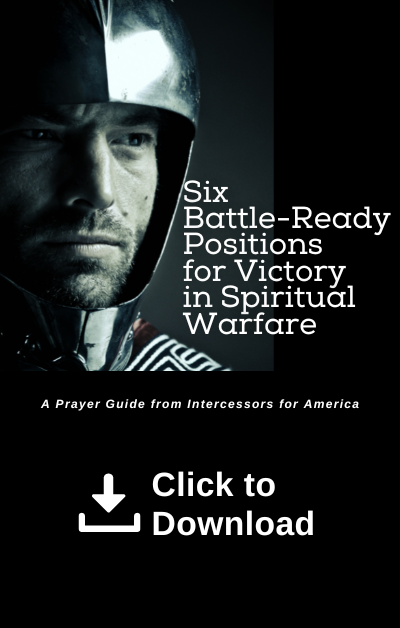 The young woman I spoke with explained that their work goes on around the world, and that they respond to global crises to intervene.
"Our team in Mongolia does monitoring of the China-Mongolia border and are able to divert women who are being trafficked into China for workforce labor and for sex," she said. "When the war broke out in Ukraine … I went on a scouting trip and witnessed trafficking."
Of course, the group has many needs, but relationships and resources are top of mind.
"Law enforcement partnerships have always been central to our work from the very beginning — that, and partnerships with the local church," she said. "We are very grateful for their support of our congressional representatives in the House, Senate and around the country to advance these efforts and to see many people recovered from human trafficking. We are also grateful for the tremendous resources the federal government has put toward this issue and believing for full funding for the work."
So, the prayer is for blessing on their efforts; for better relationships with law enforcement, local churches and political leaders; for full funding for their efforts; and that the captives would be set free!
As we pray and battle on a range of political issues here in America, let's not forget that there is a great evil both here and abroad that we can all rally against.
"At any given time in Texas, 79,000 youth and minors are victims of sex trafficking," my source said. "All throughout the Bible, God raised up people to stand against injustice and exploitation: Joseph, Esther, Nehemiah, and Jesus Himself. When looking at an injustice of this magnitude and financial entrenchment, it always feels impossible to see its downfall. But with God all things are possible!"
Would you be willing to ask God what you can do in addition to praying? Is this an issue in which you can take a more active role? Is God calling you to be an advocate for the least of these, for those who do not have a voice?
This particular group I spoke with started in an American town and was able to shut down every illicit massage parlor in the area with the help of local law enforcement. That could be you!
With that in mind, let us pray:
-Father, rescue Your sons and daughters! Set free those who are in bondage. Reveal Yourself as the deliverer, Lord!
-Father, help these advocates who are working tirelessly to stop the kingdom of darkness and to save these victims. Give them wisdom, grace, financial blessing, answered prayers, and love for those they are helping. 
-Show me how I can help be a part of the solution, Lord. I am willing to help, Jesus!
Verses to press into as you pray into this issue:
"The King will reply, 'Truly I tell you, whatever you did for one of the least of these brothers and sisters of mine, you did for me' " (Matthew 25:40 NIV 2011).
"So if the Son sets you free, you will be free indeed" (John 8:36 NIV 2011).
How are you praying about trafficking, both for the victims themselves and for the people working to free them? Share your prayers and scriptures below.
Casey Harper is a writer in the Washington, D.C., area who covers national politics. He has worked for The Daily Caller, The Hill, and Sinclair Broadcast Group. Casey's work has appeared also on Fox News and Fox Business, and in Washington Examiner and USA Today. He is a graduate of Hillsdale College. Follow him on Twitter: @CaseyHarper33. Photo Credit: Tim Tebow Foundation on Unsplash.
Partner with Us
Intercessors for America is the trusted resource for millions of people across the United States committed to praying for our nation. If you have benefited from IFA's resources and community, please consider joining us as a monthly support partner. As a 501(c)3 organization, it's through your support that all this possible.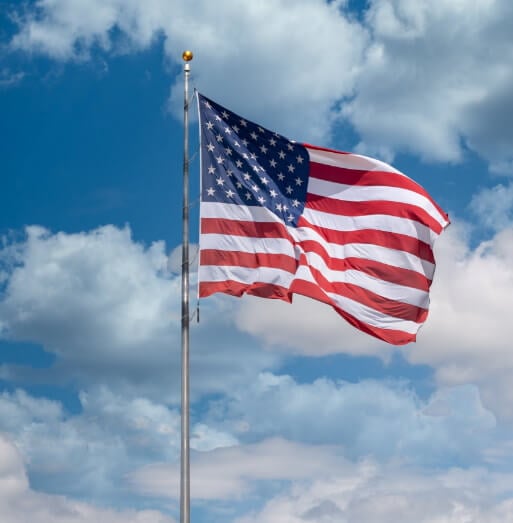 Become a Monthly Partner
You can post a prayer to share with others.
Christine S
October 29, 2022, 7:21 pm
And the merchants of the earth shall weep and mourn over her; for no man buyeth their merchandise any more: The merchandise of gold, and silver, and precious stones, and of pearls, and fine linen, and purple, and silk, and scarlet, and all thyine wood, and all manner vessels of ivory, and all manner vessels of most precious wood, and of brass, and iron, and marble, And cinnamon, and odours, and ointments, and frankincense, and wine, and oil, and fine flour, and wheat, and beasts, and sheep, and horses, and chariots, and slaves, and souls of men. And the fruits that thy soul lusted after are departed from thee, and all things which were dainty and goodly are departed from thee, and thou shalt find them no more at all. The merchants of these things, which were made rich by her, shall stand afar off for the fear of her torment, weeping and wailing,