Encouragement from Jesus for Intercessors
Gloria Robles, IFA Contributing Writer
|
May 12, 2022
Encouragement from Jesus for Intercessors
Gloria Robles, IFA Contributing Writer
|
May 12, 2022
I Prayed
have prayed
Father, we pray that You would strengthen us in our intercession. Help us to be in constant communion with You just as Your son is, and surround us with people who need our prayers.
Earlier this month, the Lord laid the Intercessors on my heart to pray for those needing hope and encouragement. After reading so many of the comments, I noticed similar themes of depression and real struggles that many of you are facing. I decided to write an article about the Intercessor Jesus Christ to show everyone who reads this no matter what you are facing, you are not alone.
For we do not have a High Priest Who is unable to understand and sympathize and have a shared feeling with our weaknesses and infirmities and liability to the assaults of temptation, but One Who has been tempted in every respect as we are, yet without sinning. (Heb. 4:15 AMPC)
View Comments (18)
Have you wept over your city or nation? Jesus did. (Lk. 19:41-44)
Have you ever felt angry over sin and injustice? Jesus did. (Mt. 21:12,13)
Have you ever felt frustrated? Jesus did. (Mk. 8:11,12)
Have you felt sorrow or grief? Jesus did. (Is. 53:3a)
Have you felt the painful sting of rejection from those you love? Jesus did. (Is. 53.3b)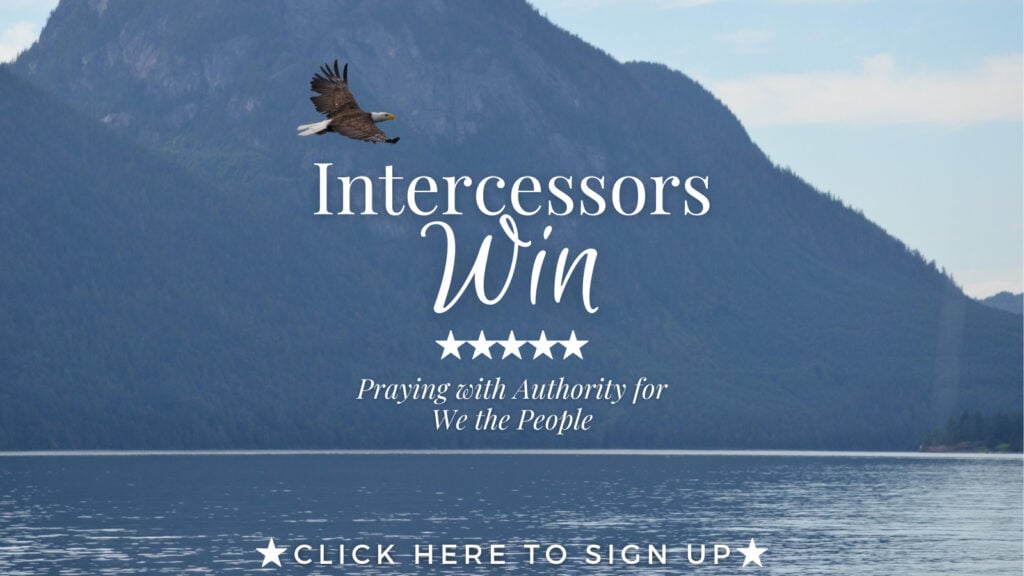 Jesus Understands You
Jesus not only understands your weakness, but he sympathizes with you. This is something Old Testament high priests could never do, but Jesus can. 
Jesus was fully God and man while He was on earth. Several translations say he was touched by our infirmities. This means he shared our feelings of frailty, weakness, even illness. He felt the same emotions we do. 
Although we know Jesus as the Lion of Judah and victorious one, He was also called the man of sorrows in Isaiah 53.  He was acquainted with grief, or simplified he was familiar with it. There is nothing we feel or walk through that Jesus didn't. He was even tempted, just like we are, except he remained sinless. This is why he is the Great High Priest, or perfect Intercessor.
Jesus Is Praying For You 
The former priests were many in number, because they were prevented by death from continuing in office, but he (Jesus) holds his priesthood permanently, because he continues forever. Consequently, he is able to save to the uttermost those who draw near to God through him, since he always lives to make intercession for them. (Heb. 7:24,25 ESV)
Yes, you read that right. Jesus Christ is praying for you. Intercession is a daunting task at times. We feel burdened for the lost. We feel grief over injustice. We labor long in prayer. In the spirit we are on the front lines praying for major issues, all while fighting private battles for ourselves and loved ones too. When we co-labor with Him in prayer, we become burden bearers. We feel the weightiness of our prayer assignments. It can be weary at times. Jesus understands because he bore our sins and burdens. Because he understands, he lives to intercede for us. 
Jesus is Your Defender
Another word for Intercessor is a go between, mediator, and advocate to name a few. 
I will focus on the Intercessor/advocate connection. When we hear advocate, normally we would think of a lawyer or counselor, someone who comes to our defense. This embodies who Jesus the Intercessor is.
We need an advocate, because the Bible warns us that there is an "accuser of the brothers" [Satan] who accuses God's people day and night. (Rev. 12:9) 
Satan's end game involves wearing down the saints until we give up or give in. (Dan. 7:25)
But somebody is praying for you and that somebody is Jesus Christ. He comes to our defense. He pleads our case by reminding God of His great sacrifice for mankind.
For our sake he made him to be sin who knew no sin, so that in him we might become the righteousness of God. (2 Cor. 5:21)
God no longer sees you as who you were. That person was crucified with Christ. He now sees you as righteous. 
Jesus will never plead the fifth on your behalf, because he pleads his blood. 
We are new creations in Christ. The old has gone, the new has come. (2 Cor. 5:17)
Intercession Lessons from Jesus 
In over 35 instances in the four gospels, we read of Jesus praying. Sometimes he would pray for his disciples. He went about praying for and healing the sick, and he blessed the children too. 
There were also many times Jesus spent time alone. He modeled a lifestyle of prayer. He often taught his disciples about it. Jesus was always in prayer mode and ready. I believe this is why His ministry was so effective. It was saturated in prayers.
Jesus understood that prayer is our lifeline. It's so much more than petitions and supplications, though those are important. It is your direct line to communion with God. It's your invitation to enter the veil into the secret place with God and enter His rest. The secret place is where we find comfort, protection, and everything we will ever need. 
Intercessors Need Other Intercessors
 Jesus invited Peter, James, & John to watch and pray with Him in Gethsemane (Mk. 14) . We know that they could not stay awake. Though Jesus prayed alone at times, he often invited his disciples with Him. Jesus had a small group of close followers. Even Jesus needed fellowship.
Intercession can feel very lonely at times. We already know that Jesus is praying for us. We Intercessors also need friends, or community. If Jesus had his own close friends (Mary, Marta, & Lazarus) and disciples, we can have friends too. If we didn't need other Intercessors, why would Jesus live to make intercession for us?
We can all start somewhere
Community is crucial for all believers. If you do not have a home church do not feel bad or guilty. Some people have serious health issues or circumstances that prevent people from connecting with others or getting to church. 
I once interviewed a mature Intercessor named Nancy. During Covid when churches were shut down, she held phone calls with 4 friends (some in different states) and prayed together. They saw answers to prayer and miracles through phone agreement. Maybe this is something you can do.
IFA has worked and is still working to strengthen the Intercessor community. There are so many ways you can get involved.  I have seen the fruit with my own eyes. In my last article many Intercessors poured their hearts out sharing their struggles. I was moved as I saw engagement in the conversations. People who have never met before were praying for and encouraging one another in the comments. It was a beautiful sight. Find out what's happening now by checking out IFA's Community Page.
Intercessors, let's continue to keep praying. Your ministry of prayer is coveted, and is crucial to see God's work done in America and the nations.
How did this article speak to you? Share your thoughts and prayers in the comments.
Author Gloria Robles is a passionate intercessor with a prophetic voice for today. For more from Gloria, go to Spotify or Anchor to listen to her podcast Something To Share. Photo Credit: Getty Images.
Partner with Us
Intercessors for America is the trusted resource for millions of people across the United States committed to praying for our nation. If you have benefited from IFA's resources and community, please consider joining us as a monthly support partner. As a 501(c)3 organization, it's through your support that all this possible.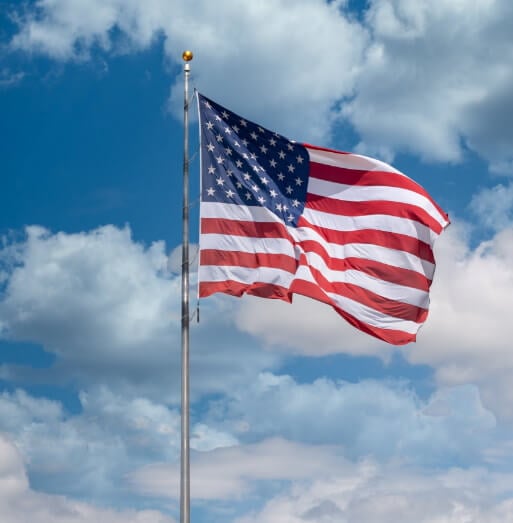 Become a Monthly Partner
You can post a prayer to share with others.
Alan V
May 12, 2022, 8:07 am
Father, we pray that You would strengthen us in our intercession. Help us to be in constant communion with You just as Your son is, and surround us with people who need our prayers. Raise Your prayer army to the heights, O Great Jesus. Accomplish Your will through them!