DON'T YIELD OUR FAITH-FILLED VOICE ON THE ENVIRONMENT
Aaron Mercer, IFA Contributing Writer
|
April 22, 2021
DON'T YIELD OUR FAITH-FILLED VOICE ON THE ENVIRONMENT
Aaron Mercer, IFA Contributing Writer
|
April 22, 2021
I Prayed
have prayed
Lord, thank you for this home You created for us to steward and enjoy. Please help us to pursue that mission wisely and effectively. Amen.
We knew climate politics would be in the news. After all, we are in the week book-ended by Earth Day and Arbor Day. Whether climate change is an existential threat, a hoax, or something in between, may I suggest that we not be boxed in by that debate — as important as it is?
View Comments (1)
Environmental concerns abound. We all know that our air and water resources are not as clean as we would like. In some ways the pause of the coronavirus pandemic, which gave some particularly dirty skylines and waterways a chance to self-clean, reminded us how much better they could be. In addition, other issues like deforestation and risks to wildlife are not difficult to find.
Christians don't need to fade away from conservation conversations — including those related to the earth's climate. We stand on solid ground to pray for and act on behalf of our environment.
We as Christians believe that "The earth is the Lord's, and everything in it, the world, and all who live in it" (Ps 24:1). Genesis 1 teaches us that God created everything — our entire environment — to be "very good." We also find there that one of our primary missions was to care for the creation God made. He entrusted us at the very beginning with a leadership task — a stewardship responsibility.
Now, when we sinned, we took the rest of creation down with us. But Christ promises a whole new beginning. The Apostle Paul writes that "the creation waits in eager expectation for the children of God to be revealed" (Romans 1:19). God's redemption plan for us includes a liberation and reconciliation of all things!
That is a reality often missed in today's environmental movements. Many forget or do not know God and His role as Creator and Sustainer. With no hope in God, it's no wonder that so many are quick to fear that we are on our own in the mess around us.
And then of course there are people who seem precariously close to worshipping creation. Even among those who are wary to make any mention of God, veneration of "Mother Earth" sometimes seems encouraged. Undoubtedly others carry this theme far further, but even UN Secretary-General António Guterres recently released a statement commemorating "International Mother Earth Day" and action on climate change and other environmental challenges in light of it.
"We are in this fight together with our Mother Earth," Guterres said.
I suspect one reason many Christians are hesitant to engage events like Earth Day or other environmental causes is due to beliefs that seem to lie beneath statements like this. All the more so because there is a crowd within such circles that talks about human beings as if we are parasites.
But we know that is not true. Every person has intrinsic value because each one is a being made in God's image. He has a plan and a purpose for all of us, and one of our missions has always been to lead as stewards of His creation.
By the way, did you know that the name "Earth Day" was reportedly coined by a Pentecostal minister? In an article posted in Charisma, Rev. John McConnell notes how his 1969 idea was co-opted by others to begin today's progressive version of Earth Day starting in 1970, but still "it provides a great opportunity for Christians to show the power of prayer, the validity of their charity and their practical concern for Earth's life and people."
Rev. McConnell is right about the opportunity before us. We don't need to yield the floor of the public square to forces of fear or "Mother Earth" dogma. As we pursue true environmental stewardship and healing, our voice rooted in faith is needed now more than ever.
Aaron Mercer is a Contributing Writer with two decades of experience in Washington, D.C.'s public policy arena. He reflects on faith, technology, and the public square at FTPolicy.com. (Photo Credit: Unsplash.)
How will you pray today for the right stewardship and healing in our environment today?
Partner with Us
Intercessors for America is the trusted resource for millions of people across the United States committed to praying for our nation. If you have benefited from IFA's resources and community, please consider joining us as a monthly support partner. As a 501(c)3 organization, it's through your support that all this possible.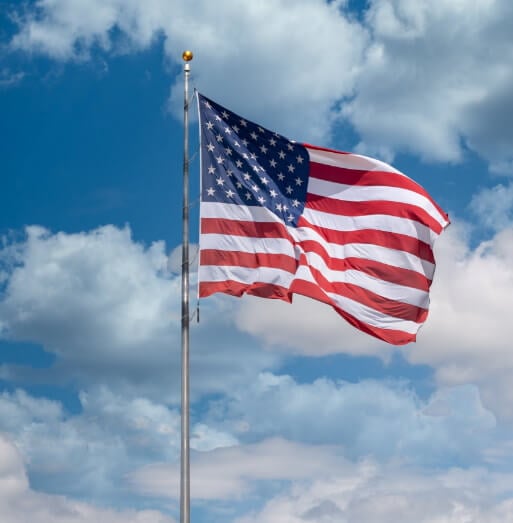 Become a Monthly Partner