January 26, 2021 | Kim Potter, IFA Contributing Writer
Lord, encourage our weary hearts. Show us how to pray and move forward during this time in our nation's history.
Unrelenting disappointment makes the heart sick (Prv 13:12 MSG). This past season has been months of unrelenting disappointment for many of us, especially those who have prayed, fasted, and interceded.  If not dealt with, disappointment will be the lens from which we view our future.  We cannot allow that to happen.
Why?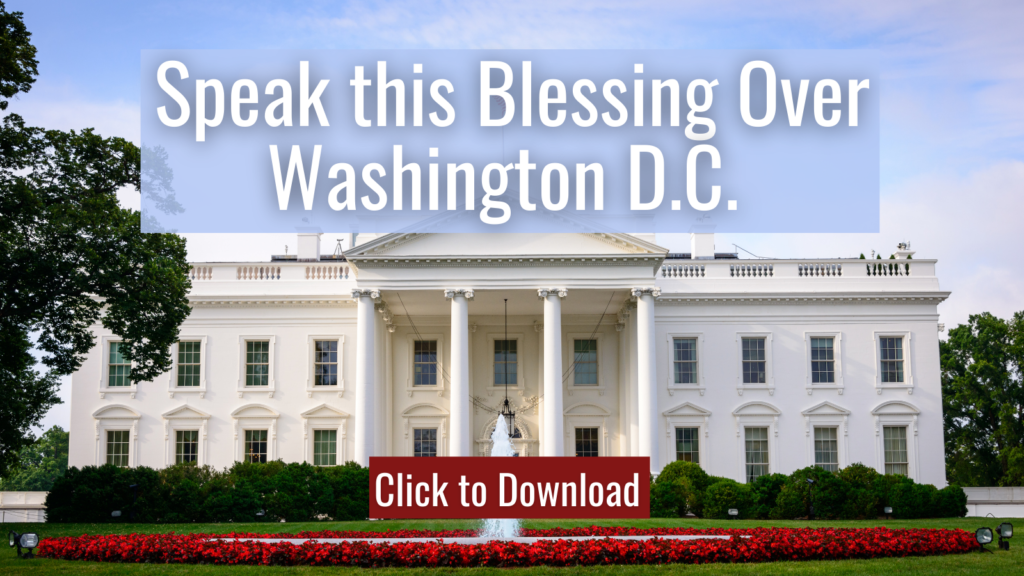 If we view our future, or even our day, through the lens of disappointment, all hope will fade.  We will develop an attitude of "why even try, look what happened last time."
We must, instead, pray like we have never been disappointed.
This Scripture found in Proverbs doesn't stop with disappointment. The Word of God goes on to say, "But when the desire comes, it is a tree of life."  It does not say if the desire comes but when.
Our desire will come.  How do I know?  Because our prayers have been heard.  God is not a man that He should lie.  He said He would heal our land and He will heal our land.  We must stand firm.
I was praying about the season we are in when God spoke a Scripture to my heart.  He quietly, yet firmly, said, "You will know them by their fruits."
I realize we normally apply this Scripture to knowing one another – but how does it apply to knowing God?  We will know Him by His fruit.
Let's think about that for a moment…
He promised Abraham a son, when it was physically impossible. The fruit of God was that promised son.
He told Isaac to sow in a land of famine when it was impossible to reap. The fruit was a hundredfold return.
He told Moses that He had heard the cries of His people and sent Moses to deliver them. Against all odds, God's people walked out of bondage with the spoil.
This, my friend, is God's fruit.  Faithfulness to His word is His fruit.
This morning, He was reminding me that He can be trusted.  His fruit is good.  If He said it, He will do it.  Our part is simply to believe.
The devil uses disappointment as his tool.  It is his desire for us.  He wants us so discouraged we let go of the promise.  He speaks to us and says, "Why try?  Look how hard you prayed and fasted and see how things turned out."  He is a liar. He only uses disappointment because he knows if we continue to pray and declare the word of the Living God, his time of ruling our nation is over.
We cannot allow disappointment to remain in our hearts.  We must cast it down.  We must pray like we have never been disappointed.
Disappointment may be the devil's desire for us – but it is not God's desire for us.  His desire is that we trust Him in the dark seasons.  That we will continue to believe His word, regardless of what we see around us.
My dear friends, we have gained massive momentum.  You may not see it.  You may not even believe it. Nevertheless, it is there.  More people prayed and fasted in 2020 than we have ever seen before.  Our bowls of prayer are filling up and they are about to tip over.  Do not stop the momentum.
Let's continue to pray as we have been praying: For righteousness and justice to prevail. For healing for our nation. For abortion to be abolished.  For leaders of integrity in every elected office in our nation.  For schools that teach biblically.  For an awakening and a revival to be poured out in our land.
We are making progress.  We must not allow unrelenting disappointment to slow us down. We will see our desire for our nation – we will see GOD's desire for this nation.
Author Kim Potter is a writer and the founder of A New Thing Ministries, which sends a daily teaching to thousands of people all around the world. Her articles have appeared on The Elijah List, Charisma, Spirit Fuel and iBelieve.com. Kim's message is one of hope. She speaks to the heart of those who have grown discouraged or disappointed by the circumstances of life, imparting hope. To receive her daily inspirational writings, go to www.anewthingministries.com (Photo Credit: Unsplash.)
Have you been discouraged? Will you decide today to not give up and continue to believe the word of God?