Disappointed? How to Deal With It
Kim Potter, IFA Contributing Writer
|
May 21, 2023
Disappointed? How to Deal With It
Kim Potter, IFA Contributing Writer
|
May 21, 2023
I Prayed
have prayed
Lord, help us not to become disheartened in our sufferings, but to know that we will see Your goodness in this life — in spite of anything.
Sometimes I watch things happening in our world and it brings me great disappointment. I experienced that recently, and I'm sure many of you have as well. However, I have learned a few things about disappointment over the years, and therefore I knew I must not allow it to take hold in my heart or mind.
View Comments (31)
Hope deferred makes the heart sick … (Proverbs 13:12 NKJV).
I have read this scripture many times over the past several years. One year I lived in disappointment to the point that I was heartsick. This caused me to fall into a deep, dark place — a place it took me months to crawl back out of. Before that experience, I did have a few disappointments, just as everyone else has, but this was different. I went through a season, lasting several years, that brought one disappointment after another. It seemed to be never-ending.
Let's consider the following terms:
Hope — what we are waiting for, hoping for, and expecting;
Sick — to be weak, ill, diseased;
Deferred — something drawn out, that drags on, that is postponed.
These definitions alone sound like a description of the past two years in our nation, do they not? Another rendering of the passage above makes all this even clearer: Unrelenting disappointment leaves you heartsick … (MSG).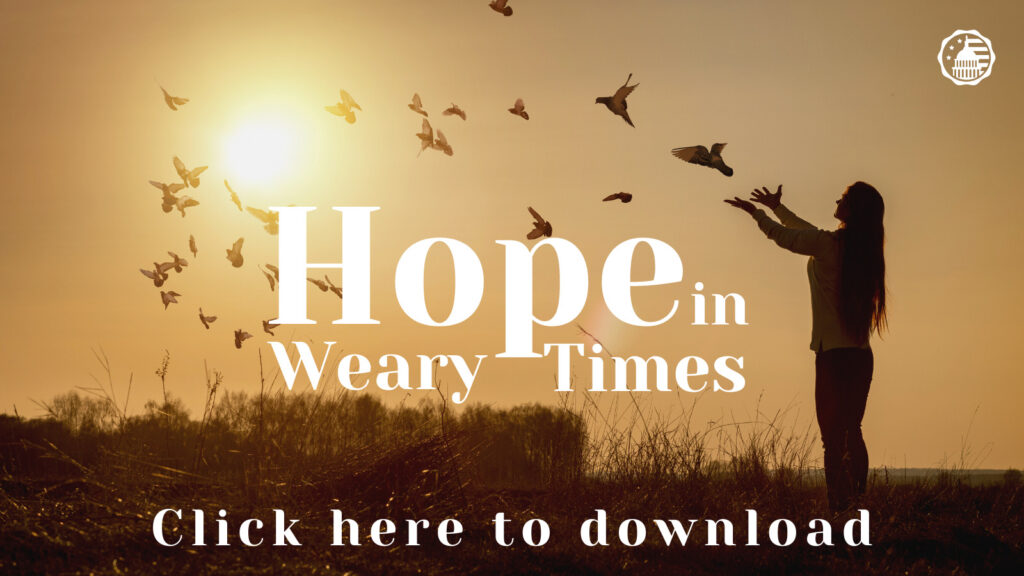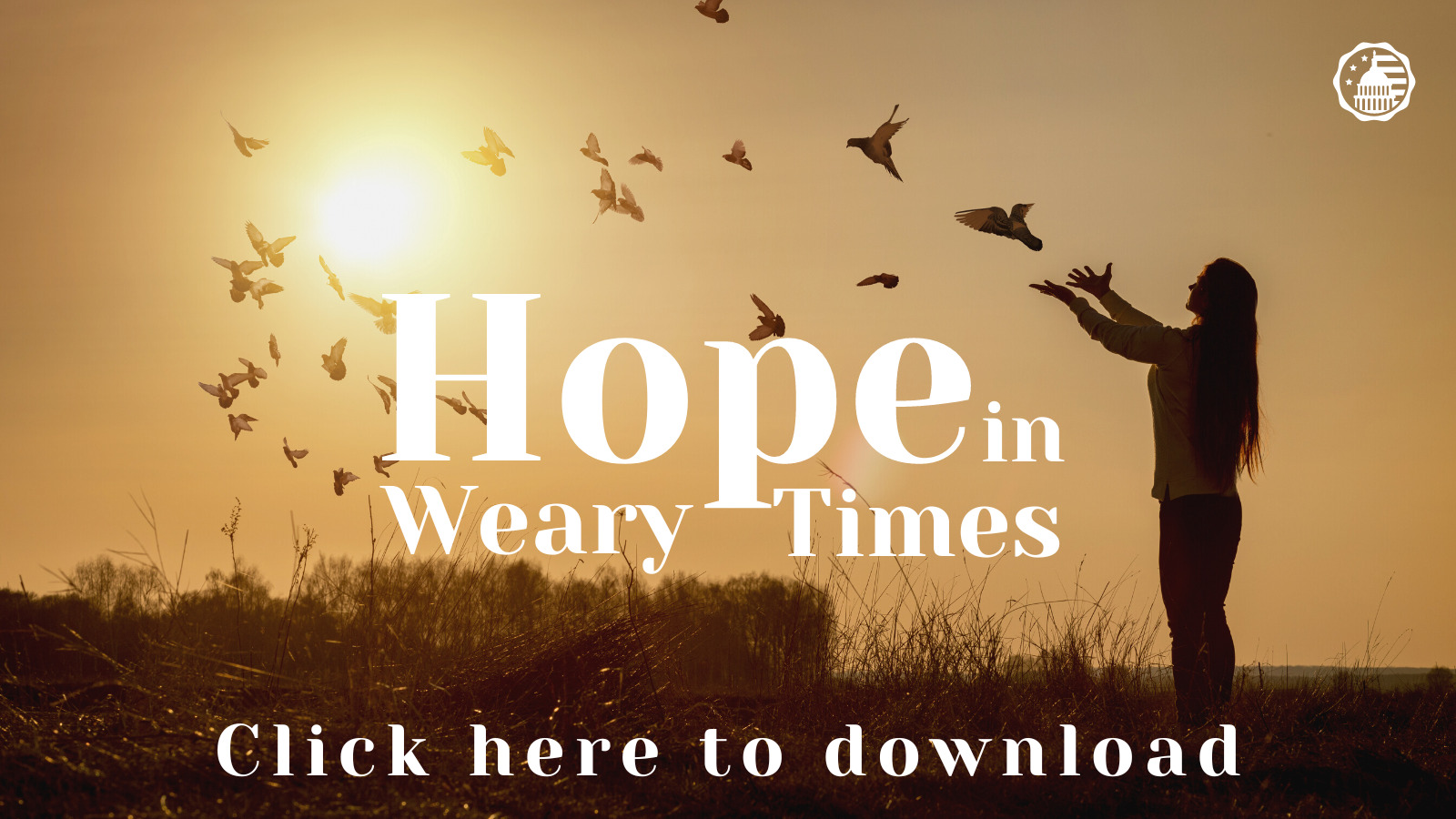 That was what I had experienced: unrelenting disappointment. I had gone through a season of attacks that lasted for years and seemed never to end; it simply wouldn't stop, though through it all, I continued to trust God, to cry out to God, to worship God — that is, until the last hit came. That's the one that seemed to take me out.
My young brother Jesse died.
I was so disappointed that I really didn't even know what to do. The next few days were filled with arrangements, his funeral, and grief. Without realizing it, I fell into a dark place. Fighting my way back from that final place of unrelenting disappointment was so difficult that I have never wanted to fight that fight again.
We Can Be Confident in the Lord
These days when disappointment tries to come, I don't push it aside — I deal with it. I don't allow it to get into my mind or heart. Unresolved disappointment is dangerous. Disappointment in God causes unbelief in His goodness and restricts His blessing. We simply can't allow disappointment to hang around. I am not saying that this is an easy thing to do; it is very difficult to go through a disappointing season and still believe you will see the goodness of God in your life, but it is possible.
One psalm says: I would have lost heart, unless I had believed that I would see the goodness of the LORD in the land of the living (Psalm 27:13 NKJV). Another version phrases it: I am still confident of this: I will see the goodness of the LORD in the land of the living (NIV 1999).
The promises of God reveal the heart and character of God. What we believe affects our heart, our attitude, and our expectation. If we allow our minds to feed on what God hasn't done, it creates a place for offense and unbelief. Don't do that. It is a trick of the enemy.
The truth is, God is always good. There may be things we do not understand and never will, but that does not change the character of God. In the very midst of disappointment, instead of allowing it to get inside you, feed on the word of God and on His faithfulness.
A few years back, a friend of mine had cancer. She had only a couple days to live. When I visited her in the hospital, I was devastated. She hadn't told anyone about her diagnosis, although she fought it for a few years. I couldn't believe that this woman, so Spirit-filled and so full of God, was dying. I was so disappointed in what I was seeing. And it got on the inside of me.
Cultivate His Faithfulness
When I left the hospital that day, God told me to get a book by Dodie Osteen, Healed of Cancer, and read it over and over until it drove out all disappointment and caused faith in His goodness and healing to be reestablished in my heart.
That's what we must do when we are disappointed. Whatever the disappointment is, find scriptures that declare God's will in the situation, and meditate on them. Feed on them. Eat of them until the word of God is bigger than the disappointment. Will it change the outcome? Perhaps not. But it will change your perspective of God and His faithfulness. Your perspective of God is what the enemy is after. That is what he was after with Adam and Eve in the Garden, and that is what he is after with you and me today.
Unrelenting disappointment makes the heart sick. Today, if you are heartsick, feed on God's word. Dwell on His faithfulness. Ask Him to heal and restore your heart. He will do it for you.
I know.
He did it for me.
If this article has encouraged you, why not share it with someone who is hurting?
Kim Potter is a writer and the founder of A New Thing Ministries, which sends a daily teaching to thousands of people all around the world. Her articles have appeared on The Elijah List, in Charisma, and on Spirit Fuel and iBelieve.com. Kim's message is one of hope: She speaks to the hearts of those who have grown discouraged or disappointed by the circumstances of life, to impart that hope. Her daily inspirational writings can be accessed at www.anewthingministries.com. Photo Credit: Nik Shuliahin on Unsplash.
Partner with Us
Intercessors for America is the trusted resource for millions of people across the United States committed to praying for our nation. If you have benefited from IFA's resources and community, please consider joining us as a monthly support partner. As a 501(c)3 organization, it's through your support that all this possible.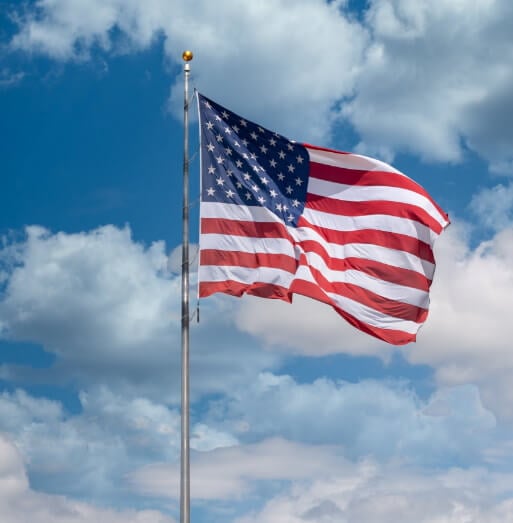 Become a Monthly Partner
You can post a prayer to share with others.
George L
November 13, 2022, 12:49 am
Father, In Jesus name I pray for those honest and forthright people who working our elections. Five them perfect peace, health and safety for themselves and their loved ones. And for those government officials and volunteers who act unrighteously may they repent and turn from their evil ways. You know in my years that election officials have ignored my official notice card mailed to teport change of address. And that atvonevtime I was registered in two counties and three states. No state ensuring its voter being updated immediately on posted notice of change. There is no valid intent to slovenly job performance. Your mercy be toward them as their fruit comes full crop for all to see. In Jesus Holy Name. Amen and Amen.
Gretchen C
November 12, 2022, 10:43 am
Lord, help us not to become disheartened in our sufferings, but to know that we will see Your goodness in this life — in spite of anything.
Lorraine T
November 12, 2022, 9:12 am
Lord, help us not to become disheartened in our sufferings, but to know that we will see Your goodness in this life — in spite of anything. We have been disappointed Lord. but when we look to you we see the goodness and hope that is ours to hold. As in the article I hang onto the scripture Ps 27:13 (I know this:) I will see the goodness of the Lord in the land of the living. You Lord give us the hope that is in us. We will stand with you and stand strong for education and for our military. Restore our nation and our politicians. Turn their hearts toward you and your Word and ways. I pray this in Jesus name.
Christine S
November 12, 2022, 8:37 am
by faith, we have peace with God through our Lord Jesus Christ: 2 By whom also we have access by faith into this grace wherein we stand, and rejoice in hope of the glory of God. 3 And not only so, but we glory in tribulations also: knowing that tribulation worketh patience; 4 And patience, experience; and experience, hope: 5 And hope maketh not ashamed; because the love of God is shed abroad in our hearts by the Holy Ghost which is given unto us. 6 For when we were yet without strength, in due time Christ died for the ungodly. 7 For scarcely for a righteous man will one die: yet peradventure for a good man some would even dare to die. 8 But God commendeth his love toward us, in that, while we were yet sinners, Christ died for us. 9 Much more then, being now justified by his blood, we shall be saved from wrath through him.
Gretchen C
November 12, 2022, 8:07 am
Lord, help us not to become disheartened in our sufferings, but to know that we will see Your goodness in this life — in spite of anything.