DAVE KUBAL: DEMONIC POWER VACUUMS
Dave Kubal, IFA President/CEO
|
August 7, 2021
DAVE KUBAL: DEMONIC POWER VACUUMS
Dave Kubal, IFA President/CEO
|
August 7, 2021
I Prayed
have prayed
Lord Jesus Christ, bind and paralyze all spirits at work in our government except the Holy Spirit.
Protests without real solutions create power vacuums that are used by demonic forces.
This single sentence describes the last year of our nation's history. Protests raged across America in 2020, demanding change such as "defund the police" and "black lives matter."
View Comments (28)
These protests brought about a dramatic shift in our culture and political climate, which resulted in a change in the political leadership (the Presidency and Senate). And now, six months into this new administration, the progressive left have the power they wanted and we have not seen any practical solutions to the issues that brought so much protest.
Athletes take a knee at the Olympics, actors state their outrage at the Emmys, politicians protest in federal buildings. All of this results in what?
Portland's protestors cried out to defund the police and crime statistics have increased across America—murders up 25% in 2020 and another 18% in 2021. The Minneapolis protestors called for racial justice and yet, has ANYONE offered with a solution to end racism other than the divisive Critical Race Theory(CRT)? (I explain the spirit fueling CRT in another article–click here to read.)
Progressives painted conservatives in a negative light—and continue to do so—creating a power vacuum that resulted in one thing: Progressives gaining power.
No solutions offered, just power gained.
I have heard it said, "It is always about power." Criticism and protests are demonic tactics that create a power vacuum with a singular goal of transfer of power—power that will be used at a later date to accomplish greater harm.
Today is the day the Church needs to be a voice, beginning on our knees praying God would intercede for us in this day. We cannot allow this power transfer to result in more evil being legislated. If it were not for the super majority needed in the Senate (the need for 60+ Senators to vote for any major bill to become law) the landscape of our nation could have been changed forever through bills coming from the House such as HR1 (limiting fair elections) and HR5 (outlawing the biblical view of same-sex marriage).
Now the Senate is attempting to push through an "infrastructure" bill through the back door reconciliation process. This bill includes many social programs Bible-believing people would disagree with. This bill could reach President Biden's desk without ever being voted on by the full Senate.
I was able to pray outside of Senator Krysten Sinema's office a short while ago, praying God would strengthen her. She is not known as a follower of Christ, but she was the singular barrier to this pork-packed, social program bill. Plus, she resolutely stands against eliminating the super-majority.
Now is the time for the Church to be informed, connected, and mobilized to pray for our lawmakers. The power vacuum created by protestors and critics must be filled with the truth of God.
We are reminded of "Seven Strategic Prayers for the Church" as we read John 17:
1. Pray that we as individuals and the Church would bring glory to God by accomplishing all He has given us to do:
"I have brought you glory on earth by finishing the work you gave me to do (v. 4)."
2. Pray believers would receive divine revelation for this day.
"For I gave them the words you gave me and they accepted them (v. 8)."
3. Pray continually for your local church and national Church leaders.
"I pray for them (v. 9)."
4. Pray for the protection of true believers.
"Holy Father, protect them by the power of your name, the name you gave me (v. 11)."
5. Pray for believers to know the joy of the Lord in the midst of adversity.
"…[T]hey may have the full measure of my joy within them (v. 13)."
6. Pray for the sanctification of believers.
"Sanctify them by the truth; your word is truth (v. 17)."
7. Pray the true Church in your community, in your state, and in our nation would stand together.
"I have given them the glory that you gave me, that they may be one as we are one— I in them and you in me—so that they may be brought to complete unity (v. 22-23)."
Is this helpful to you? Please share with a friend!
To learn more about each of these prayer points and to pray in unity download:
Partner with Us
Intercessors for America is the trusted resource for millions of people across the United States committed to praying for our nation. If you have benefited from IFA's resources and community, please consider joining us as a monthly support partner. As a 501(c)3 organization, it's through your support that all this possible.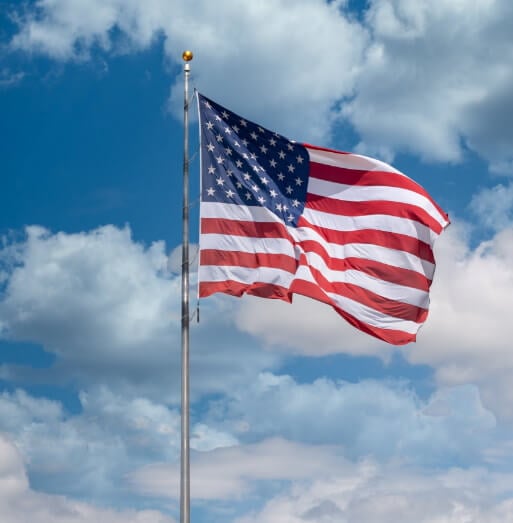 Become a Monthly Partner