Fight Back! The War Against Our Children
Gloria Robles, IFA Contributing Writer
|
May 14, 2022
Fight Back! The War Against Our Children
Gloria Robles, IFA Contributing Writer
|
May 14, 2022
I Prayed
have prayed
Father, we pray that You would strengthen the youth of this nation. Give them wisdom as they navigate these difficult times, and give us courage as we stand in the gap and intercede for them.
While spending quiet time before God, I was reflecting on many things going on in this nation. The ongoing fight to keep abortion legal, the push for transgenderism, and the indoctrination going on in many public schools. Not to mention the horrors of child trafficking that never seem to make the mainstream media headlines very much.
View Comments (5)
 Most recently the CDC has reported a mysterious outbreak of hepatitis in children, possibly linked to adenovirus. 
As I began to pray about these things, the Lord reminded me this is a war against our children. Abortion has and continues to target life in the womb. The push for transgenderism is an attack against identity. Indoctrination is an attack against minds. Child trafficking breaks the child mentally, physically, and psychologically. This hepatitis outbreak is an attack against their health. I felt righteous anger. The Enemy is indeed working overtime and against the children.
In the Bible, attacking someone's family was grounds for war. The Bible recounts two stories of men who had their families kidnapped by the Enemy and how they responded.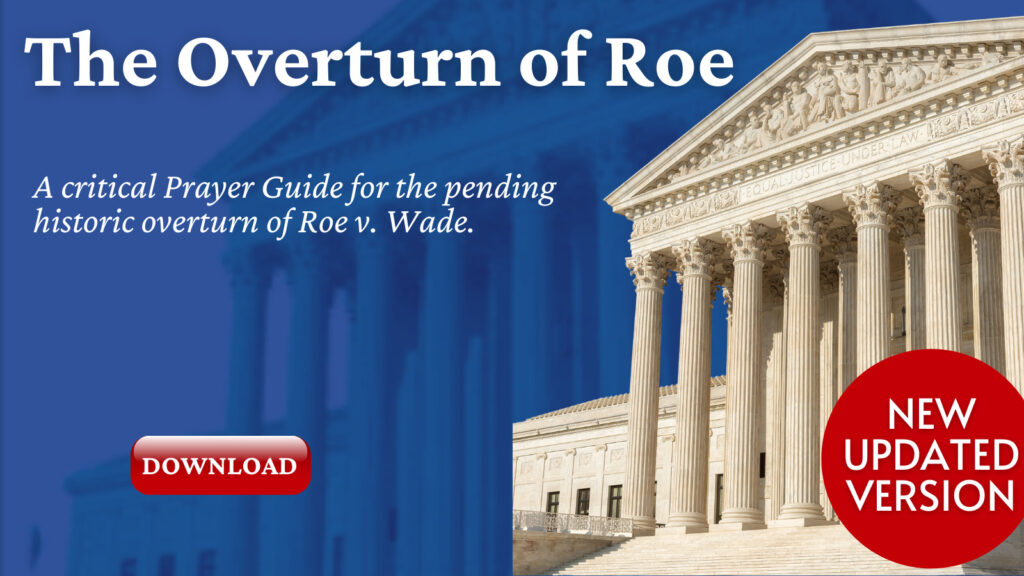 David at Ziklag
King Achish of Gath, an ally but also a Philistine, allowed David refuge in his kingdom when Saul was trying to kill David (1 Sam 10-15). Achish gave David the town of Ziklag as a gift (1 Sam 27:5-7). David set out on one of his military campaigns to help Achish in Aphek. However, the Philistine rulers were terrified of David and his army. After all, David was the giant slayer women sang about. Although Achish knew David as trustworthy, he sent him home. While David was away, an enemy attacked Ziklag and took their women and children captive.
Three days later, when David and his men arrived home at their town of Ziklag, they found that the Amalekites had made a raid into the Negev and Ziklag; they had crushed Ziklag and burned it to the ground. They had carried off the women and children and everyone else but without killing anyone. When David and his men saw the ruins and realized what had happened to their families,  they wept until they could weep no more. David's two wives, Ahinoam from Jezreel and Abigail, the widow of Nabal from Carmel, were among those captured. (1 Sam 30:1-5)
Imagine the horror of coming home to find out your spouses and children have been kidnapped, knowing the people who stole your family are evil and godless. David was in a predicament. Since he was a leader, naturally he received the blame for what happened. He was in danger — the heartbroken and disgruntled men spoke of stoning him (1 Sam 30:6).
Rather than buckle under the pain and fear surrounding him, David knew where he could find answers. He also laid out a strategy we can benefit from. 
He drew strength from remembering God's faithfulness. With zero support at this point, David knew he needed the Lord. He found his confidence and hope here. The Lord was with him as a young boy in the fields. The Lord was with him when he slayed the giant. The Lord gave him countless victories. This is why it says David encouraged himself in the Lord. 
Nine times in the book of 1 and 2 Samuel we read that David inquired of the Lord. He was a man of war, but before every battle David would present himself before the Lord. He would sit and listen for the voice of the Lord and seek His guidance on everything. That's why David was so successful. After finding out the women and children were gone, first he encouraged himself in the Lord, then he asked God what to do about it. 
After David asks God for permission to pursue the enemy, the Lord says, "Yes, go after them. You will recover everything that was taken from you." The next verse says David and 600 of his men set out. He did not delay in responding to the word of the Lord. Although 200 were too exhausted to continue, that didn't deter David. He continued in pursuit. 
What was the final outcome? 
David got back everything the Amalekites had taken, and he rescued his two wives. Nothing was missing: small or great, son or daughter, nor anything else that had been taken. David brought everything back. He also recovered all the flocks and herds, and his men drove them ahead of the other livestock. "This plunder belongs to David!" they said. (1 Sam. 30:18-20)
I pray that you would consider the Lord's response to David, "Go after them."
The unborn need us to fight for them, so we will. The children in schools need someone to fight for them, so we will. The trafficked and exploited need us to fight for them, so we will. Our families need us to fight for them, so we will! I pray you would spend time and inquire of the Lord about what you can do. Listen for any prompting He gives you and then obey. The rest is in His hands and we know that victory belongs to the Lord!
Abraham and Lot
After receiving blessing after blessing from the Lord, the land could no longer support both Abram and Lot. Strife began to break out between their herdsmen. It was time to separate to avoid further trouble.
Lot chose for himself the whole Jordan Valley to the east of them. He went there with his flocks and servants and parted company with his uncle Abram.  So Abram settled in the land of Canaan, and Lot moved his tents to a place near Sodom and settled among the cities of the plain. But the people of this area were extremely wicked and constantly sinned against the Lord. (Gen. 13:11-13)
After war breaks out between several kings, Sodom is plundered and the people are taken captive, including Abram's nephew Lot (Gen 14:8-12). Abram mobilized his men, pursued the enemy, and, like David, he recovered everything that had been taken.
Abram recovered all the goods that had been taken, and he brought back his nephew Lot with his possessions and all the women and other captives. (Gen 14:16)
A Message for Parents of Prodigals 
After reading this, the Lord opened my eyes to something I've never thought of before. Lot is likened to a prodigal. He's already an adult when he moves near Sodom. Abram was his uncle, but cared for him as if he were his son. 
Sodom and surrounding cities had a reputation for being wicked, yet Lot still chose to camp out there. After being rescued by Abram, years later we see Lot back in Sodom again where the continual wickedness vexed his soul.
Prior to God's judgment on Sodom and Gomorrah, the Lord visited Abraham with his two angels. The Lord told Abraham that the cities would be destroyed. Abraham then intercedes for his prodigal nephew. By this time Lot was well on in years with his own wife and children, but Abraham still interceded for him and the people of Sodom and Gomorrah. (Read Gen 18:16-33.)
Help Is On The Way 
 This time it was not his uncle who rescued Lot, it was the Lord. The Lord sent his angels to rescue Lot, his wife, and children. The Lord responded to his friend Abraham's intercession. 
If you have a prodigal your intercession is the key. 
Abraham didn't drag Lot back after he rescued him, he let him go. Lot chose to return to Sodom. 
I believe that is God's word for your prodigal. Stay in the place of prayer, even if they're surrounded by evil. We can do our part and intercede and love them unconditionally, but there are times we must stand still and see the Lord's mighty right arm which speaks of his great deliverance (Ex 14:14).
In both cases with David and Abraham, there were times the Lord said to fight and pursue the enemy. There were also times where the Lord himself dealt with the enemies of David and Abraham. 
Your rebellious teen is not your enemy.
Your adult prodigal is not your enemy.
Your unsaved spouse is not your enemy.
Satan is. He would love for you to believe that it's your family, but it isn't (Jn 10:10).
Family is and has been Satan's target since the beginning of time. Family is foundational. When the foundation is shaken, things quickly begin to crumble and we can find ourselves in panic mode.
We must remind ourselves that God gives us his authority and permission to recover everything the Enemy has stolen from us.
No matter how fierce the Enemy comes at you, no matter how hopeless the situation looks, fight for your family.
 Your spouse and children are worth fighting for. Family is always worth fighting for. David recovered everything, just as the Lord had promised, but with interest. I pray and believe we will too.
Dear Lord, 
There is so much evil coming against the children, and our families too. I thank You that victory is Your's. I praise You that You call me more than a conqueror through Christ. Thank You for equipping us with the armor of God, the weapons of hope, peace, prayer, the word of God, righteousness, faith, and truth. Thank you for the precious blood of Jesus, that redeems us, justifies us, and covers us. Thank you for even the name of Jesus that causes demons to tremble. Your name is above every other name.
We magnify the name of Jesus Christ over hepatitis, adenovirus, and every other physical attack against children. We plead the blood of Jesus against spirits of infirmity attacking children's bodies. We declare the victory that was accomplished over sin, death, and sickness at the cross. We declare that by his stripes our children are healed. We pray for healing over little bodies, especially livers that are being compromised by adenovirus. We pray that every cell would respond to the prayers lifted up in faith. We pray the immune systems that are being compromised by adenovirus be healed and made whole in Jesus name.
As the war for on our children wages on, and the battles intensify, give us the assurance and encouragement we need as we sit in your presence. Give us discernment to know when to pursue and overtake and when to stand still and see your great miracles and deliverance.
We will continue to fight the good fight of faith.
We will continue to contend for life. We will stand in the gap for America. We will stand in the gap for our spouses, children, and grandchildren.
We will ramp up our intercession.
We will ramp up our praise and worship. We will be obedient, even when it makes no sense to those around us. We will overcome by the blood of the Lamb and the word of our testimony. And having done all, we will stand. You are faithful and you have never failed us. Our confident hope and expectation is in you, Lord.
In Jesus' name, amen.
Blessed be the LORD, my Rock and my great strength, Who trains my hands for war And my fingers for battle; 
My loving kindness and my fortress,
My high tower and my deliverer,
My shield and the One in whom I take refuge, Who subdues my people under me. (Ps 144:1,2)
How are you fighting for your family? For the children of the nation?
Author Gloria Robles is a passionate intercessor with a prophetic voice for today. For more from Gloria, go to Spotify or Anchor to listen to her podcast Something To Share. Photo Credit: Patricia Prudente on Unsplash.
Partner with Us
Intercessors for America is the trusted resource for millions of people across the United States committed to praying for our nation. If you have benefited from IFA's resources and community, please consider joining us as a monthly support partner. As a 501(c)3 organization, it's through your support that all this possible.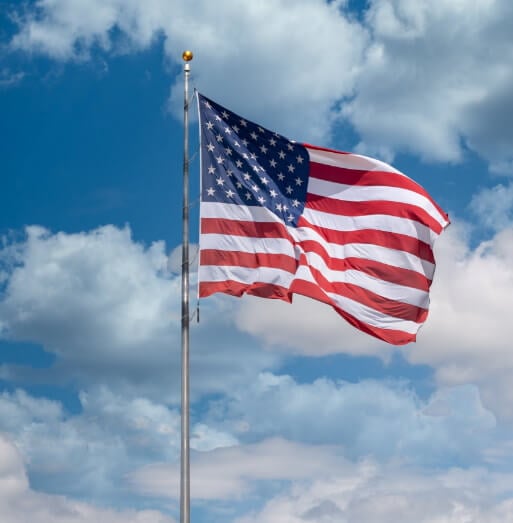 Become a Monthly Partner
You can post a prayer to share with others.
Alan V
May 14, 2022, 6:50 am
Father, we pray that You would strengthen the youth of this nation. Give them wisdom as they navigate these difficult times, and give us courage as we stand in the gap and intercede for them. Dash the enemy's schemes against the children to pieces. Raise up a godly generation from their ranks as it pleases You.