Confronted for Hosting Lesbian Wedding, Amy Grant Speaks Out
Larry Tomczak, IFA Board Member
|
January 27, 2023
Confronted for Hosting Lesbian Wedding, Amy Grant Speaks Out
Larry Tomczak, IFA Board Member
|
January 27, 2023
I Prayed
have prayed
God, grant us courage, strength, and wisdom. Help us stand strong against not just the world, Father, but even against our brothers and sisters who compromise Your truth.
Analysis. Ever since Christian recording artist Amy Grant said she would host her niece's lesbian wedding at her farm, people have been perplexed that a professing Christian celebrity was acting to legitimize a homosexual union — something clearly condemned by God, and even by all the major world religions, and so contrary to thousands of years of Church history and teaching.
View Comments (28)
Interviewed on Pride Source, Amy previously said: "I know the religious community has not been very welcoming … but with God, everybody is welcome. Everybody!"
On Proud Radio she said: "It's so important to set a welcoming table. … You're loved. Gay. Straight. It doesn't matter. … It doesn't matter how we behave. It doesn't matter how we're wired."
Sounds reasonable, but it's unbiblical.
Telling the Truth
Franklin Graham responded charitably but uncompromisingly:
"We are to love God and love each other. But if we love God, we will seek to obey His Word. Jesus told us, 'If you love Me keep My commandments (John 14:15). God defines what is sin, not us, and His Word is clear that homosexuality is sin. For me loving others also means caring about their souls and where they will spend eternity. It means loving people enough to tell them the truth from the Word of God."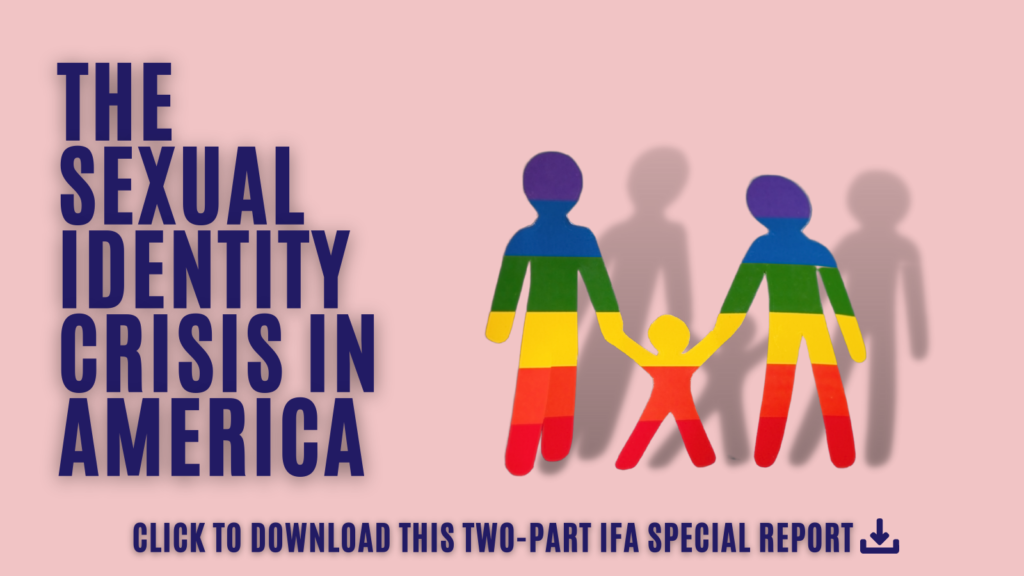 I also made an appeal to Amy who lives in the same locality. I've ministered with her in music festivals and talked with her at her farm, the site of the event being celebrated.
Uniting with five respected leaders, one of whom was her original pastor, I reached out to her in private, but she expressed no interest in even reading my appeal. Read my article titled "Does Amy Grant's Hosting of a Gay Wedding Honor or Dishonor God?" for a clear understanding of the historical Biblical position on homosexuality.
Amy Speaks Out
Amy Grant is a singer, not a scholar. Her music inspires millions, but her example misleads multitudes — especially youth.
Indeed, she herself says: "There's many things I don't understand about God." But on this critical issue, in which there is rampant deception and even coerced celebration, multitudes of faithful Christ followers honor the beauty of God's holiness alongside His love.
Amy finally expressed her response in an interview with People Magazine (Jan. 16, 2023). The ever tolerant pop-culture publication captured her remarks under the title, "Amy Grant on Homophobic Criticism Over Niece's Same-Sex Wedding — "I Love Those Brides!" So, apparently, dare to point out what the Bible clearly teaches is sin, and you are stigmatized as "homophobic."
The singer noted in the article that the lesbian wedding took place "on the same hillside where Vince and I got married" (in 2000, after they both had secured divorces from their spouses). "They're wonderful, our family is better, and you should be able to be who you are with your family and be loved by them."
In November, Amy said: "Jesus, You just narrowed it down to two things: love God, and love each other." But James 4:4 actually says: … Do you not know that friendship with the world is enmity with God? Therefore whoever wishes to be a friend of the world makes himself an enemy of God.
Brandi Carlile Agrees
Another singer, one who is herself in a lesbian partnership and who also describes herself as "faith-based" and a "queer person," told Entertainment Tonight about how much Amy has influenced her life. "She came out in support of me," said Brandi Carlile. "To have that kind of affirmation from a faith-based artist was really important."
Stay Silent?
Wouldn't it be best to just play it safe, remain silent, sit on the sidelines, and let the whole thing simply blow over?
No it would not. As Christian martyr Dietrich Bonhoeffer said: "Silence in the face of evil is itself evil: God will not hold us guiltless. Not to speak is to speak. Not to act is to act."
"Keeping the peace," people-pleasing, and "having happy families" mustn't become an idol that takes precedence over obeying God and honoring His word.
Jesus stated: "Do not think that I have come to bring peace to the earth. I have not come to bring peace, but a sword. … And a person's enemies will be those of his own household" (Matt. 10:34,36). He also said: "Woe to you, when all people speak well of you … " (Luke 6:26).
Everyone will stand before Him and give account on the Day of Judgment (see Matthew 12:36). It may be flattering to stand before adoring audiences and a gay-affirming president, but never at the expense of bringing reproach upon the name of the Lord and misleading multitudes to affirm those who promise freedom while being themselves slaves to depravity (see 2 Peter 2:19).
In Genesis 19 a large group of homosexuals saw some men enter Lot's house in Sodom and surrounded it, seeking to have sexual relations with those men. Lot spoke up, pleading with the group not to act so wickedly. Their dark-hearted retort was an angry one for Lot's failure to be "welcoming." But soon they and all those in the city were tragically punished for their perversion.
Respond Righteously
Recently, Philadelphia Flyers hockey player Ivan Provorov refused to wear a rainbow jersey for "Pride Night." He said he respects all people, but that his Christian faith does not permit him to violate his own conscience or to adversely influence others.
Similarly, evangelist Mario Murillo explained that his absence from one program was due to the fact that he didn't want to adversely influence people by appearing with a leader who openly associates with two "false prophets."
Christians are the only "Bible" many people will ever read. The power of influence is a sacred responsibility, so may we be vigilant to never lead people astray. Unfortunately, there's now a "Christian" group calling itself  "Faithful America" whose members have started a petition supporting Grant, and they have gathered over 15,000 signatures.
Here's the deal: There's hope for America and for another Great Awakening if Christians remain humble, obedient, and faithful to God's word. We love brides, but the preeminent one is the Bride of Christ — without spot or wrinkle or any such thing, that she might be holy and without blemish (Ephesians 5:27).
Let marriage be held in honor among all, and let the marriage bed be undefiled, for God will judge the sexually immoral and adulterous (Hebrews 13:4).
Take three minutes to watch "Truth Behind Christian Singer: Amy Grant" on YouTube.  It's powerful!
How are you standing for God's truth regarding marriage and identity? Share your prayers and scriptures below.
Larry Tomczak is a cultural commentator of 46 years, an IFA board member, a bestselling author, and a public-policy adviser with Liberty Counsel. His innovative video/book, BULLSEYE, develops informed influencers in 30 days (see www.bullseyechallenge.com). Hear his weekly podcast here. Photo Credit: Getty Images.
Partner with Us
Intercessors for America is the trusted resource for millions of people across the United States committed to praying for our nation. If you have benefited from IFA's resources and community, please consider joining us as a monthly support partner. As a 501(c)3 organization, it's through your support that all this possible.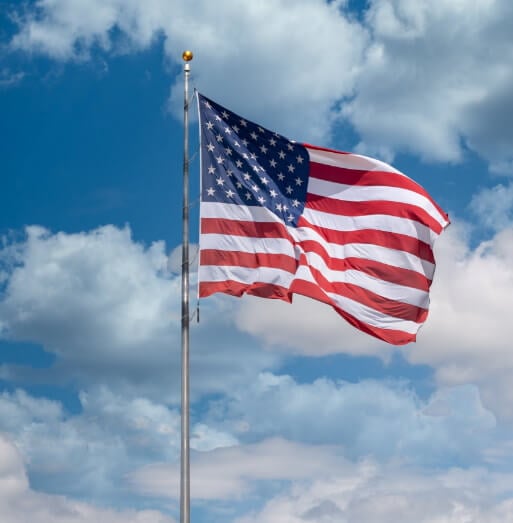 Become a Monthly Partner
You can post a prayer to share with others.
Gretchen C
January 27, 2023, 2:57 pm
God, grant us courage, strength, and wisdom. Help us stand strong against not just the world, Father, but even against our brothers and sisters who compromise Your truth.