CHINA ORDERS MILITARY TO PREP FOR WAR
From The Epoch Times
|
March 10, 2021
CHINA ORDERS MILITARY TO PREP FOR WAR
From The Epoch Times
|
March 10, 2021
I Prayed
have prayed
Father, reveal truth to our nation and its leaders. Guide President Biden with Your wisdom in this decision and protect our nation from evil.
China will increase its military budget to 1.35 trillion yuan (about $207.8 billion) in 2021, which is 6.8 percent higher than 2020, Chinese state-run media reported on Mar. 6. One expert told The Epoch Times that the Chinese Communist Party (CCP)'s top priority is to strengthen its military.
During the ruling party's most important annual meeting, known as the "two sessions," on Mar. 5, Premier Li Keqiang said, "[We should] comprehensively strengthen the military exercises and fully prepare for war."
View Comments (3)
"Building a strong military is one of [Chinese leader] Xi Jinping's top tasks. His slogan is building a 'strong China,'" U.S.-based China affairs commentator Tang Jingyuan told The Epoch Times on Mar. 7. "I think Xi will take aggressive actions after he can take another tenure [in 2022]."
Military Budget
Chinese state-run Xinhua operated newspaper Cankao Xiaoxi reported on China's military budget on Mar. 6. . . .
The report said China would spend 1.35 trillion yuan (about $207.8 billion) in military in 2021, which is 6.8 percent higher than the budget in 2020. . . .
On Mar. 5, Premier Li Keqiang announced: "The target of China's gross domestic product [GDP] growth rate in 2021 is no less than six percent." The defense budget will increase 6.8 percent, which is 0.8 percent more than the estimated GDP and matches the Chinese regime's investments in past years.
China's military budget increased 6.6 percent in 2020, 7.5 percent in 2019, 8.1 percent in 2018, 6.94 percent in 2017, and 7.46 percent in 2016—the figures are all higher than the GDP's growth rate of the year, state-run 21st Century Business Herald reported on Mar. 6. . . .
The CCP claimed that its GDP growth rate was 2.3 percent in 2020, but Chinese economists didn't believe the data and estimated the real growth rate might be negative. In the same year, China increased its defense budget by 6.6 percent and spent 1.27 trillion yuan ($194 billion) on military expenditure.
Ambition
Li Keqiang said in his "two sessions" report that China planned to strengthen its military in 2021 by enforcing five aspects: politics, reform, technologies, talents, and managing by laws. . . .
In the drafted document, titled, "The Fourteenth Five-Year Plan for the National Economic and Social Development of China and the Outline of Long-Term Goals for 2035," which was first released at the "two sessions" on Mar. 5, the regime emphasized that the military must be loyal to the CCP. The document also said that developing technologies in the following fields is crucial: ocean, space, cyberspace, biology, new energy, artificial intelligence (AI), and quantum technology.
The plan said that technological developments must be performed through cooperation between the military and civilians, which the Chinese regime called "civil-military fusion."
The document explained: "The military and civilians should plan the technology's development as a whole, share the resources and facilities with one other, transfer the technologies to both uses, and co-develop the key businesses." . . .
The plan reiterated several times about modernizing and developing advanced weaponries, and equipping the military with intelligent weaponries. . . .
Target
Chinese authorities continue to say that developing the military is for defense purposes.
On Feb. 28, the Chinese Ministry of National Defense posted a question on its official WeChat account: "China keeps on strengthening its military force and showing its muscles to the world [in recent years]. China becomes more and more aggressive when having disputes with neighboring countries. Does this mean China has changed its defensive defense policy?" . . .
However, the Chinese military has grown more aggressive in the Taiwan Strait and South China Sea, such as performing military drills, sailing an aircraft carrier, and sending warplanes to enter Taiwan's airspace. In August 2020, Beijing launched ballistic missiles to the South China Sea to target imaginary foreign aircraft carriers. . . .
Tang believes that Xi Jinping wants China to compete with the United States, which is the reason that he set his administration's political slogan as "strong China." Xi's slogan is different from former Chinese leader Mao Zedong's "stand up" and Deng Xiaoping's "rich China."
"The Chinese government calls Taiwan a treasure island. It wants to occupy Taiwan, which can make the Beijing regime stronger," Tang added. . . .
"Beijing authorities have been afraid of the United States and its allies when it thinks about unifying Taiwan by force in the past decades. Now the U.S. economy is badly affected by CCP (Chinese Communist Party) virus [commonly known as novel coronavirus], and Biden is soft toward China. It's a good opportunity for Beijing to start a war in the Taiwan Strait. But now isn't a good time," Tang said. . . .
"The most important point is that Xi Jinping worries about his position in the regime, or more accurately the Party. [Former leaders] Jiang Zemin's faction and Hu Jintao's supporters don't support Xi," Tang said. "If Xi launches the war now, he will lose his power if he can't unify Taiwan in a very short time … something like within one week."
"Xi's current first priority is to hold his position for another term, which will be determined in autumn 2022," Tang added. "If the Biden administration doesn't show clear and strong support [to Taiwan], Taiwan will be in danger at that time." . . .
The U.S. Secretary of Defense Lloyd Austin said in a message to the U.S. Force on Mar. 4: "The Department will prioritize China as our number one pacing challenge and develop the right operational concepts, capabilities, and plans to bolster deterrence and maintain our competitive advantage."
Share your comments and prayers about this article in the comments below!
(Excerpt from The Epoch Times. Article by Nicole Hao. Photo by Kevin Frayer/Getty Images.)
Partner with Us
Intercessors for America is the trusted resource for millions of people across the United States committed to praying for our nation. If you have benefited from IFA's resources and community, please consider joining us as a monthly support partner. As a 501(c)3 organization, it's through your support that all this possible.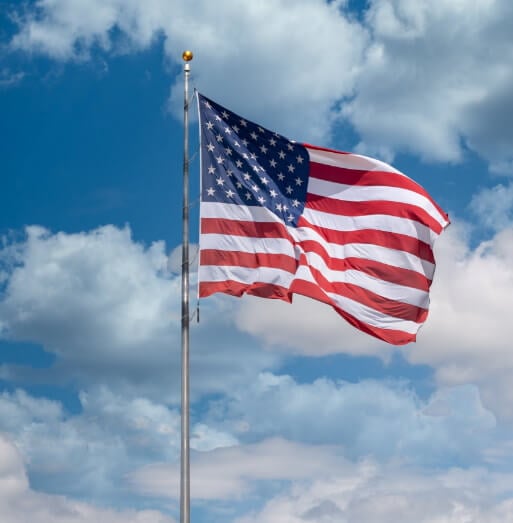 Become a Monthly Partner