September 14, 2021 | From The Federalist
Father, we ask that the media's double standard would be exposed and corrected. We ask for unity in this nation among all citizens around the Constitution and Your Truth. We ask You to place godly, equipped people into political office. Amen.
What will happen in California today? What if our prayers will make the difference? Here is an important excerpt about the horrible treatment of Republican Candidate Larry Elder and an invitation to join us in prayer.
Pray about the critical California recall election today with IFA! Join Pray with Others Live at 12:15 pm ET/9:15 am PT at IFApray.org/live or call (712) 775-7430.
The corporate media and Democrats are treating Larry Elder, a black man, with a double standard, says the Republican California gubernatorial candidate.
"You know, I don't want people to vote for me because I'm black or vote against me because I'm black. But there is a double standard," Elder told The First's Buck Sexton.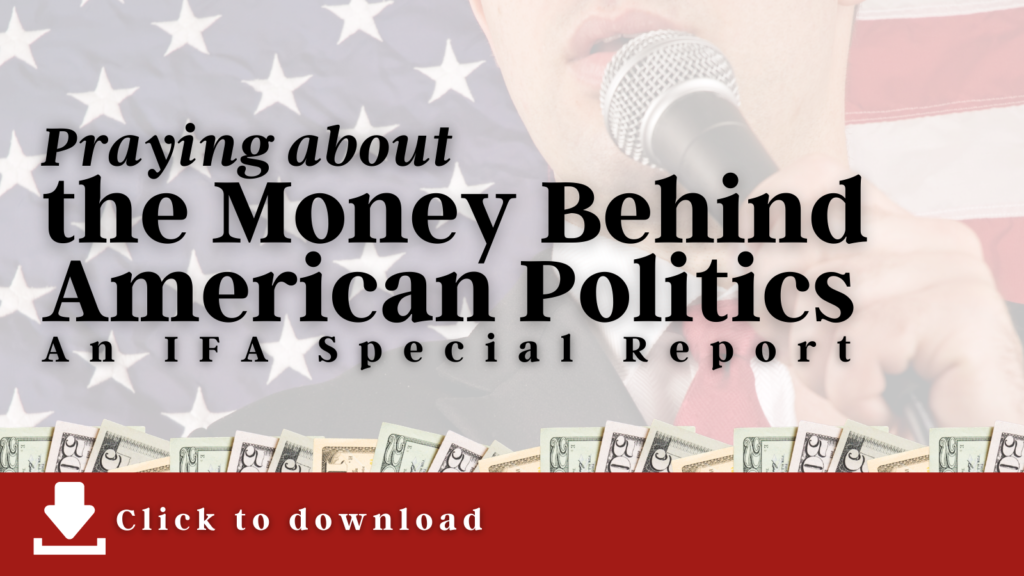 The New York Times, Elder recalled, recently demonstrated this divide on their front page.
"It was just a front-page article [in the] New York Times, it was negative about my candidacy. And it never once mentioned…that if I were to be elected, I'd be the first black governor of California," Elder said. "…I want to be the first Larry Elder governor of California."
"However, on the very same front page…was an article about the first female governor of New York…who became governor because the previous one resigned, not because she got elected…But Larry Elder, because I have an R at the end of my name, I'm not a first anything. It's just a double standard…"
Elder said…members of his security team were assaulted by unnamed attackers and a woman…threw an egg at him. The left largely ignored the attack, which Elder said would not have happened if he wasn't a Republican.
"…[I]f I were a Democrat and some white woman…threw an egg at me, they'd be talking about systemic racism, enduring racism, foundational racism, whatever kind of racism you can come up with. I've never played that game," he continued…
Do you feel there's a double standard? Share your thoughts and a prayer in the comments below.
(Excerpt from The Federalist. Article by Jordan Davidson. Photo Credit: David McNew/Getty Images).