URGENT PRAYER NEED: 400 AFGHAN ORPHANS AT RISK OF ABUSE
From Western Journal
|
September 14, 2021
URGENT PRAYER NEED: 400 AFGHAN ORPHANS AT RISK OF ABUSE
From Western Journal
|
September 14, 2021
I Prayed
have prayed
Lord God, stir our hearts for the children of Afghanistan. Give us Your heart for orphans.
IFA was contacted by three intercessors in a matter of days about how the crisis in Afghanistan has put children at risk. God's heart for orphans is undeniable. Read and pray for these precious children.
The first excerpt is from an op-ed by Karen Hardin published in the Western Journal:
View Comments (30)
How does America begin to restore its moral compass and reputation in the world from President Joe Biden's horrendous withdrawal from Afghanistan?
By doing the right thing and assisting 400 or more Afghan orphans targeted by the Taliban for slavery and exploitation.
Republican Rep. Mike Bost of Illinois petitioned the State Department to permit the orphans' entry into America to be released into foster care or adopted by waiting American families.
Bost learned of the children's plight from the National Child Protection Task Force, which helped get the children and 2,000 adults safely out of the country now controlled by the Taliban.
The children are currently being held in the United Arab Emirates, according to a letter from Bost to Secretary of State Antony Blinken.
However, they have said they will have to return the rescued group to Afghanistan if permission is not granted within two weeks.
Almost a week has already passed since that announcement.
"Since mid-August, the National Child Protection Task Force has worked with non-governmental organizations to conduct an operation to evacuate children and at-risk individuals from Afghanistan," according to the petition. "It is critical that these refugees are re-settled quickly in the United States in order to protect them from retribution, killing, slavery and exploitation.
"We urge the Administration to work with NCPTF to resettle these refugees and we also urge you to express to the host country government the importance of extending the two weeks limit for these high-risk individuals given the circumstances."
"We have children whose parents couldn't get out," said Kevin Metcalf, CEO of NCPTF. "They made sure that their kids got over that wall or got through the gate.
"What I hope will happen is that this American spirit will once again step up and say we're going to take those kids," he added.
While they have been safely evacuated to a temporary host nation in the Middle East, there are large groups still waiting to get out.
The National Child Protection Task Force, in partnership with Chad Robichaux's Save our Allies organization, have been petitioning Secretary Blinken and the U.S. State Department to approve the visas for these children and at least 2,000 adults also rescued in the mission, all of whom are reportedly undergoing a seven-point identification and vetting process.
"There are hundreds of organizations on stand-by to support and pay for all travel costs and incurred as well as provide placement for these children. What I can tell you is we have more families available to take them than children," Metcalf said.
"All we need is a 'Yes,' from the State Department." (Reprinted with permission from The Western Journal. Article by Karen Hardin.)
IFA intercessor Rochelle contacted us with concerns about foster care placement of these orphans in the U.S.:
"I have watched videos and interviews of Operation Underground Railroad which rescues children from sex trafficking.  The founder, Tim Ballard, said that when there is a natural disaster  people with evil intentions will tell orphaned children they will help them.
I do not have trust in our foster care system placing children in safe homes.  When I was substituting in a kindergarten class a number of years ago, someone from the office spoke over the intercom to me, telling me a girl in the class would be leaving for the day and she should bring all her things with her to the office.
When I inquired about her after the school day, I was told the police had come to get her.  It had been discovered that this was the 3rd foster home she had been placed in and molested!  She was a 5-year-old!
I know there are many good people who open their homes for foster care, but there are also ones who don't do foster care for the right reasons.
The purpose of me contacting IFA is to urge you to do an article in Headline News that will motivate people to pray for these orphans to be protected.  
I have wondered for many years if local churches should build small orphanages and manage them as part of their ministry.  It would be an opportunity for the children to learn about the love of Jesus in a very real way.  I know in Africa sometimes young widows take in several orphans and the church supports both the widow and the children.
However, I realize there are many government regulations, so this idea would not be simple to implement, but it might be worth looking into because of more transparency in the care of the children.  While most church members might not have the time or strength and energy to take a child into their home, in an orphanage situation members of the congregation could go to visit, play games, read and help with homework, and really create a community for those children.  It also seems it would provide more stability for the child than being moved between foster homes when there are problems.
I have also thought about how difficult for these children to be ripped from their country and culture and placed in home where they don't know the language to be able to communicate.  If several Afghan children were together they would at least be able to have that familiarity.
It is all a very complex problem."
Here is our very clear prayer assignment. We must pray that these 400 children will be placed in safe and loving homes where they will be likely to come to know Jesus–as Acts 17:26-27 says, "[God] determined the times set for them and the exact places where they should live. God did this so that they would seek him and perhaps reach out for him and find him, though he is not far from any one of us."
Will you commit to pray for these orphans? Share in the comments.
(Photo credit: Getty Images.)
Partner with Us
Intercessors for America is the trusted resource for millions of people across the United States committed to praying for our nation. If you have benefited from IFA's resources and community, please consider joining us as a monthly support partner. As a 501(c)3 organization, it's through your support that all this possible.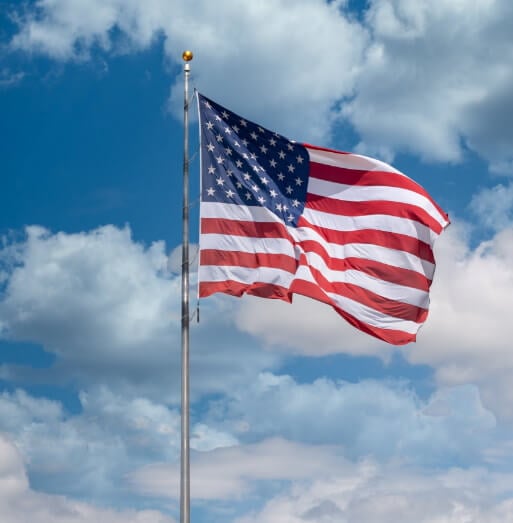 Become a Monthly Partner