AN INTERCESSOR AND A RIOTER–WHAT HAPPENED NEXT?
IFA Intercessor
|
September 17, 2020
AN INTERCESSOR AND A RIOTER–WHAT HAPPENED NEXT?
IFA Intercessor
|
September 17, 2020
I Prayed
have prayed
Lord, guide us with Your Spirit of discernment and truth. Use us to share Your Truth and Hope with everyone! Help us overcome fear to spread the gospel.
Have you prayed for rioters? With protesters? IFA Staff was touched, encouraged, and instructed by this story, shared in a comment on the powerful article, What Spirit is Firing Up the Nation?
"Dear readers,
View Comments (104)
This is a deeply moving and accurate article describing the times we live in – and how the forces of evil are conspiring to take down America.
In my small town in Oregon – fires were set last week that burned down 1/2 of the cities of Talen and Phoenix. In total, 40,000 people have been evacuated and are sleeping in county fairgrounds, gyms, etc. Many are elderly and lost everything.
There is a section of our town (a community park which borders the railroad tracks) and on a 200 meter fence there are about 200 t-shirts with various blasphemy ('kill the pigs', 'whites are criminals , kill them all,' pictures of Che Guevera as a hero, on and on).
I was riding my bike and a group of 20 something girls were protesting–all with BLM t-shirts on… I stopped and asked them: 'What do you hope to accomplish?' They said, 'Whitely, a fxxxxing revolution – we are going to rule, your time is over.' I was a little scared and I said: 'Maybe you should vote, and help create positive change.' They were silent.
So I asked them: 'Do you believe in God?' They said 'No, we believe in revolution,' so I said, 'May I help you?  I would like to pray for you and others.' They looked at me like I was E.T. But one said, 'Okay,' so I recited the serenity prayer: 'God, grant me the serenity to accept the things I cannot change, courage to change the things I can — and the wisdom to know the difference.'
The girl who said 'okay' started to tear up. I said: 'Why are you crying?' She said: 'That was beautiful, just beautiful, please write this down in my notebook.' So I did – the rest walked away, but she stayed. We talked for almost an hour. She came from a well-to-do family in San Francisco and explained she and her friends were heavily into drugs and alcohol.
I told her there is an answer: 'You can't do this alone. You need a higher power to help you,' and she said, "Will you help me?' I said, "Of course – but first I want to give you the name of someone you should call (a retired priest and recovery mentor).' Then I said: 'I will return to this spot next Sunday morning at 9 am and will be here for you.'
This is just a small story of how the writer of this article helped me with his gentle guidance.
Blessing to All,
DaveInOregon"
Here's how another intercessor reacted to this comment:
God's Love in action. May He continue to bless you, Dave, and bless others through you. I can't help but think that in every group of protesters there are some who might react like the girl you talked with. It awakens me to the need to pray for the protesters, especially that those who aren't fully engaged in what they are doing may see the Light and fall away from their evil activity.
(Photo Credit: Getty Images.)
Are you praying for the rioters and protesters? Intercessors, let's share our prayers below!
Partner with Us
Intercessors for America is the trusted resource for millions of people across the United States committed to praying for our nation. If you have benefited from IFA's resources and community, please consider joining us as a monthly support partner. As a 501(c)3 organization, it's through your support that all this possible.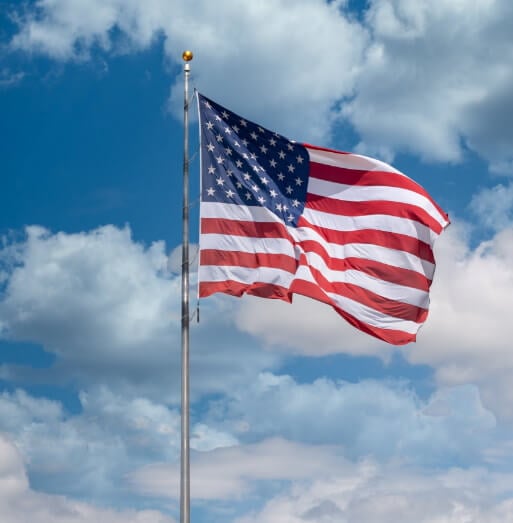 Become a Monthly Partner