THE NFL'S LINE IN THE TURF
Karen Hardin, IFA Contributing Writer
|
September 17, 2020
THE NFL'S LINE IN THE TURF
Karen Hardin, IFA Contributing Writer
|
September 17, 2020
I Prayed
have prayed
Lord God, we look to You for guidance and direction with humble hearts in these tumultuous times. We pray that Your Holy Spirit would set hearts on fire in America, uniting us in Christ alone.
It's been four years since former NFL football player Colin Kaepernick first knelt during the national anthem. Kaepernick said his kneeling was in protest of "police brutality and racial injustice."
Since then, NFL players and teams continue to kneel and use sports to make political statements as team owners let them. But let's look at the duplicity of the approval of their actions as we review the history of the NFL and the players "right to protest" in a Letter to the Editor of "The Express" by Kent Bennett.
View Comments (40)
"In 2012 the NFL had an issue with Tim Tebow kneeling for each game to pray, but they also had an issue with Tebow wearing John 3:16 as part of his blackout to avoid glare and made him take it off. 

 In 2013 the NFL fined Brandon Marshall $10,500 for wearing green cleats to raise awareness for people with mental health disorders.

 In 2014 Robert Griffin III entered a post- game press conference wearing a shirt that said "Know Jesus Know Peace" but was forced to turn it inside out by an NFL uniform inspector before speaking at the podium. . . .

 In 2015 DeAngelo Williams was fined for wearing "Find the Cure" eye black for breast cancer awareness.

 In 2015 William Gay was fined for wearing purple cleats to raise awareness for domestic violence. . . .  

 In 2016 the NFL prevented the Dallas Cowboys from wearing a decal on their helmet in honor of five Dallas Police officers who were murdered in the line of duty.

 Also in 2016 the NFL threatened to fine players who wanted to wear cleats to commemorate the 15th anniversary of 9/11."
Kneeling during the National Anthem is a violation of the NFL game policy. However, NFL commissioner Roger Goodell stated, "We have never disciplined a single player for anything with the national anthem and in violation (of the policy)," Goodell continued. "And I don't intend to. And I will support them."
The NFL has made their message clear. Any and all disrespect to America, our flag, and our National Anthem will be supported. But respect or raising awareness for America, our flag, the National Anthem, police killed in the line of duty, mental health, domestic violence, cancer, or God is absolutely not allowed.
With the start of the football season this past Sunday we saw the Green Bay Packers, Philadelphia Eagles, Miami Dolphins, New York Jets, Buffalo Bills, Jacksonville Jaguars and Arizona Cardinals remain off the field for the playing of "The Star-Spangled Banner."
Additionally, five NFL teams including the New York Jets, Green Bay Packers, Jacksonville Jaguars, Miami Dolphins, and Buffalo Bills remained in their locker rooms during the national anthem this past Sunday as the 2020-2021 football season launched.
However, ALL New England Patriots STOOD for the national anthem during their season opener Sunday afternoon against the Miami Dolphins who all stayed in the locker room.
Not surprisingly, ratings for the NFL's Thursday night debut were down 13 percent compared to last year's debut game, which drew an average audience of 22.12 million, according to  The Hollywood Reporter.
What was surprising was they still drew in over 19 million viewers.
This is no longer about watching football. It is about a stand. About right vs. wrong. Good vs. evil. It is about our decision of what will we allow in our homes? Netflix's debut of the soft-porn, sexualization of children show, "Cuties" is no different. Will we turn our heads and continue to support these actions?
They have drawn a line. It is up to us to decide which side of that line we will stand.
Karen Hardin is a literary agent, author, and intercessor. Her work has appeared in USA Today, World Net Daily, Intercessors for America, Charisma, CBN.com, The Elijah List, etc. To join the city-by-city prayer movement to save our nation go to: www.city-by-city.org.
For additional information on her ministry, business or to sign up for her prophetic blog go to: www.karenhardin.com or you can contact her at www.prioritypr.org or www.destinybuilders.world.
Will you be watching NFL games this weekend? Share what you think in the comments!
Partner with Us
Intercessors for America is the trusted resource for millions of people across the United States committed to praying for our nation. If you have benefited from IFA's resources and community, please consider joining us as a monthly support partner. As a 501(c)3 organization, it's through your support that all this possible.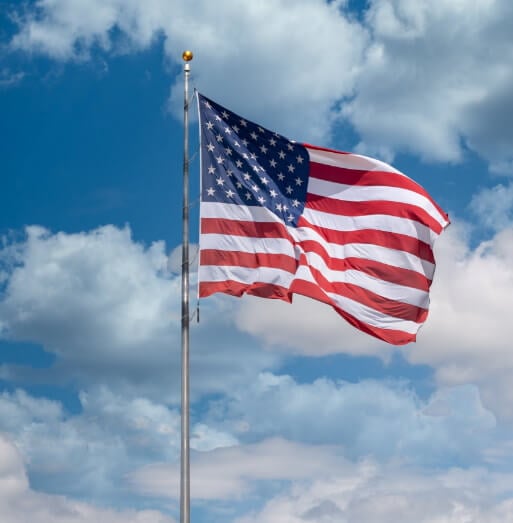 Become a Monthly Partner