BILLBOARD CLAIMS ABORTION IS A BLESSING
From Life News
|
August 26, 2020
I Prayed
have prayed
Lord, forgive us for the sin of abortion that our country is so engrossed with. Have mercy on us. May Your truth and justice rule over our hearts and this land.
A pro-abortion group appears to be retaliating against Sanctuary for the Unborn cities in Texas with a series of billboards that declare the killing of unborn babies "a blessing."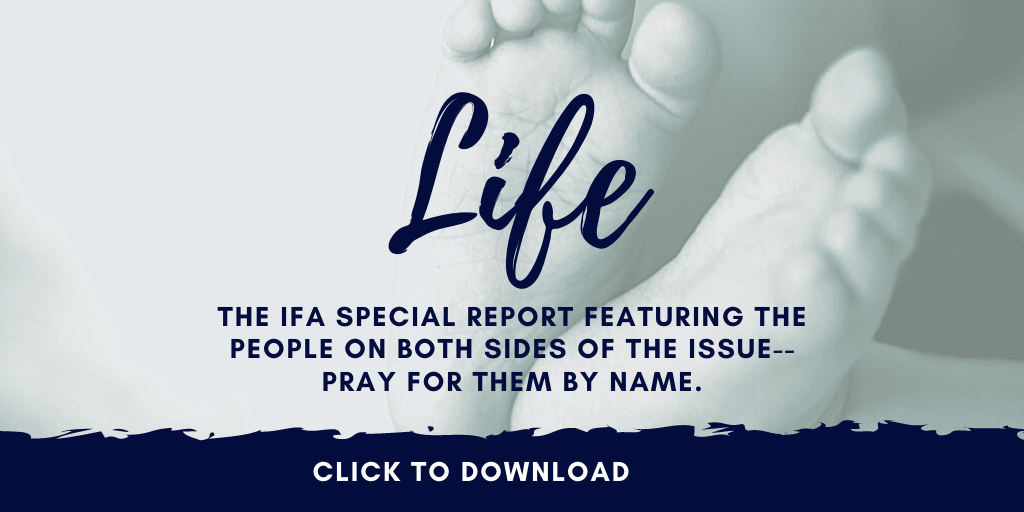 The pro-abortion billboards are a project of the pro-abortion Lilith Fund, which helps women pay for their abortions and expenses related to it. The ad campaign has billboards in Rusk, Wascom and other Texas cities.
View Comments (1)
In Rusk, the billboard states, "Abortion is a blessing" in bold lettering. Underneath is the quote, "My decision to have an abortion is guided by my faith and my love for my family." It is located right next to another billboard congratulating graduating seniors in the city.
Rusk is one of 14 Texas cities that passed a pro-life ordinance to protect unborn babies from abortion. The Sanctuary for the Unborn ordinance recognizes that unborn babies are valuable human beings who deserve to be protected under the law. It prohibits abortions within city limits and prevents abortion businesses from opening there. The ordinance also penalizes abortionists for aborting unborn babies, but it does not penalize women who seek or have abortions.
Mark Lee Dickson, the executive director of East Texas Right to Life and leader of the Sanctuary for the Unborn movement, said . . .
"I'm thankful that the City Council of Rusk has an enforceable ordinance on their books that prohibits the murder of innocent unborn children within their city limits," Dickson wrote on Facebook.
He noted the pro-abortion group's name and the religious phrasing of its billboards.
"Lilith is a name that is often associated with the demonic," Dickson said. "The character Lilith is regarded by many as a demon that preys on women and children. … The name 'Lilith' fits them well. The demons most certainly know the city of Rusk's name. As the old saying goes, 'When the demons know your name, you must be doing something right.'"
He added:
Apparently the Lilith Fund, like the Satanic Temple, desire to use religion to advance their cause to normalize abortion as an acceptable part of American life.

Abortion is not, nor will it ever be, a great American pastime. Abortion is not baseball, but the intentional ending of an innocent human life.

The Lilith Fund wanted the Sanctuary Cities to repeal the ordinances outlawing abortion. The Lilith Fund did not get that. Next the Lilith Fund and others decided to sue me personally for statements I have made regarding abortion being murder. They obviously do not like the work that I am doing and they obviously do not like the fact that these cities are standing up against the murder of unborn children through the passing of these ordinances.
Interestingly, last week, the Satanic Temple announced that it believes an abortion is a religious "ritual" similar to communion or baptism. It plans to challenge state pro-life laws from a religious freedom angle, and it is funding the campaign, in part, by raffling off a free abortion.
The Lilith Fund claims that it is a "blessing" to families when they can abort their unborn babies.
"Over the last year, anti-abortion extremists in cities like Waskom, Naples, Joaquin, and others have passed local laws designed to shame and confuse patients seeking abortion care, and to intimidate abortion funds and advocacy organizations like ours," its website states. "The decision to have an abortion should be guided by our own faith, family and future, not controlled by politicians and their cruel anti-abortion agendas."
The Lilith Fund joined the ACLU and other pro-abortion groups to sued several of the Texas sanctuary cities earlier this year. However, they later dropped the lawsuit in a victory for pro-life advocates.
Now, the pro-abortion group is suing Dickson and Right to Life of East Texas for defamation, accused the pro-life leader of calling their pro-abortion groups "criminal" because they help women abort their unborn babies.
"The comments they asked me to retract were comments which treated abortion as murder and the abortion-aiding organizations as involved in the criminal act of abortion," Dickson said in June. "I have no reason to retract anything that I said. Abortion is the murder of innocent unborn human beings."
East Mountain became the 14th Texas city to declare itself a "Sanctuary for the Unborn" in July, following Whiteface, Wells, Big Spring, Rusk, Waskom, Naples, Joaquin, Tenaha, Gilmer and Westbrook. Omaha also passed an ordinance but later retracted it and passed a non-enforceable resolution instead.
The ordinances are particularly important because Planned Parenthood, the largest abortion business in the nation, confirmed that it is trying to expand in Texas, Texas Right to Life told LifeNews.com.
(Excerpt from Life News. Article by Micaiah Bilger. Photo Credit: Dreamstime.)
Share your prayers against this mass murder that is taking place in our nation right now!
Partner with Us
Intercessors for America is the trusted resource for millions of people across the United States committed to praying for our nation. If you have benefited from IFA's resources and community, please consider joining us as a monthly support partner. As a 501(c)3 organization, it's through your support that all this possible.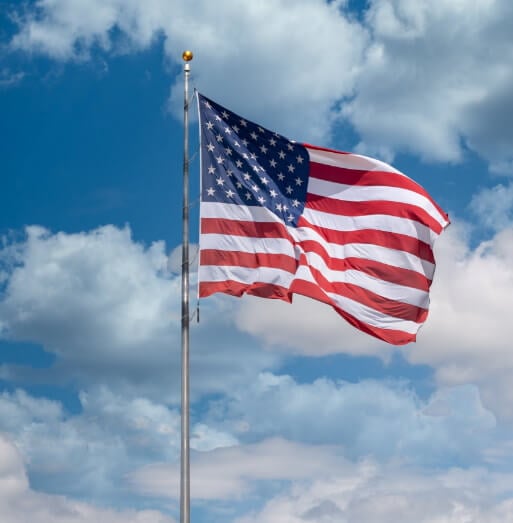 Become a Monthly Partner