BIDEN-SANDERS TEAM NOT PRO-CHOICE . . . ON EDUCATION
Aaron Mercer, IFA Contributing Writer
|
July 25, 2020
BIDEN-SANDERS TEAM NOT PRO-CHOICE . . . ON EDUCATION
Aaron Mercer, IFA Contributing Writer
|
July 25, 2020
I Prayed
have prayed
Lord, please defend the youth of our land. May they be a generation that turns wholly to You.
Education is a top tier issue for Americans. And that makes sense. We know the successful training of children and young adults today is critical to the strength of our nation tomorrow.
It's no surprise that a January poll by Pew Research Center found that 67 percent of U.S. adults think that education should be a top priority for federal politicians. Similarly, according to Gallup, 1-in-3 voting age Americans believe education is an "extremely important" issue for this fall's presidential election. That percentage goes up to 83 percent if you add in those who said it is "very important."
View Comments (2)
If that's the case, it's important that we be praying that voters have clear eyes about just what their potential leaders have in mind for education.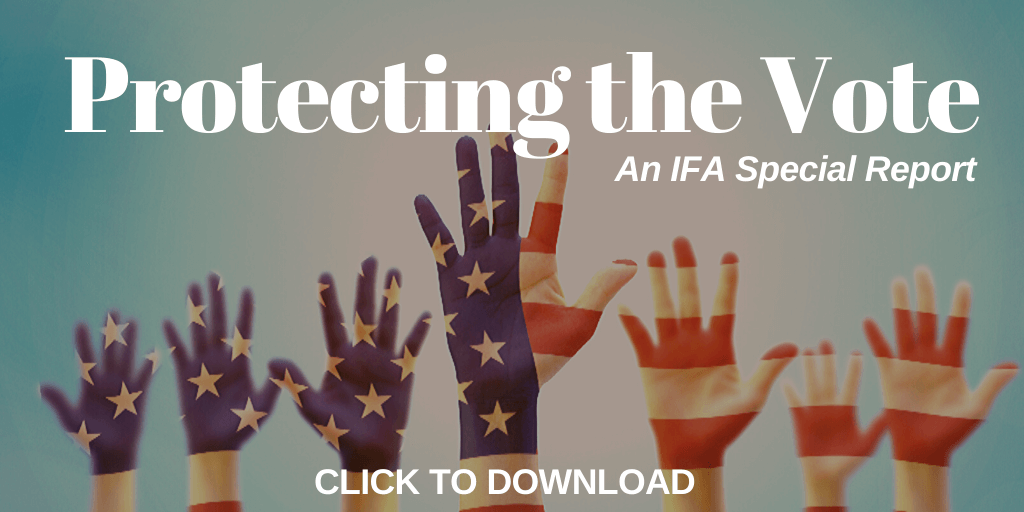 To get a sense of a Biden administration's likely direction, it's worth taking a look at an extensive set of recommendations that recently came out from the Biden-Sanders Unity Task Force. After all, Biden team's wants the votes those who supported Sen. Bernie Sanders during their brutal primary, and it's a good bet that those on this task force will be involved in implementing policy should Biden win in November.
Last week we explored the Biden-Sanders team's recommendations related to healthcare. One of their more striking proposals in the name of being "pro-choice" is to scrap a 40-year-old truce and start directing taxpayer money to directly cover abortions.
Well, as shocking as that is, it's also quite interesting that "pro-choice" does not extend to education for the Biden-Sanders team. For them, there seems to be only one way to invest in elementary and secondary education — the public schools.
Now, let me say at the outset that I am a public school graduate — one who is thankful for the opportunities I received.
But the Biden-Sanders team appears VERY committed ONLY to public schools. They say, "public schools are more than places where children learn — they are pillars of our neighborhoods and our society." They're all for "multiple public school pathways" (emphasis mine), but are quick to "oppose private school vouchers and other policies that divert taxpayer-funded resources away from the public school system."
That's in stark contrast to the GOP platform that embraces "choice-based, parent-driven accountability at every stage of schooling."
Actually we just saw one fruit of that GOP position this week when U.S. Secretary of Education Betsy DeVos announced the continuation of the DC Opportunity Scholarship Program. It's a successful school choice program that helps mostly low-income, minority children afford quality education. And Democrats at the national level — including the Biden-Sanders team — have long wanted to scrap it.
Notice I said "at the national level." Local Democrat leaders in DC have championed it. I remember very well former DC Mayor Anthony Williams walking the halls of the Senate in its support. Current Mayor Muriel Bowser also knows its value.
So why oppose it? Well, Secretary DeVos thinks it has to do with the unions.
"When students find their right fit, we know they're more likely to succeed," she said. "While too many Democrats in Congress continue to do the bidding of union bosses who want nothing more than to defund this successful program, this administration will continue to be on the side of students and parents."
I'm sure the Biden-Sanders team would contend with that statement, but it's worth considering its merits.
It's also interesting to see the Biden-Sanders team's ardent commitment to public education continue to higher education. They want to make state schools tuition-free for families making less than $125,000 — an idea that is popular not only among Democrats, but also Republicans ages 18-29 or in lower income brackets.
Beyond the tax implications of that and other attractive-sounding ideas (like limiting student debt obligations), I'm also curious how these policies would affect private higher education institutions like Christian colleges and universities. The Biden-Sanders team is relatively quiet on that front, though the Biden campaign itself does at least narrowly suggest a "critical role low-endowment private colleges and universities play in providing educational opportunities and jobs in many rural communities."
That's a start, I suppose.
But we also cannot forget the religious freedom challenges Christian schools faced during the Obama administration — particularly the "shame list" for schools that requested religious exemption from sexual orientation and gender identity directives. The Biden-Sanders team wants to bring such policies back.
Would they seek fair accommodations for those who want to serve their communities in a manner consistent with their religious convictions? The jury is out, but the rhetoric is alarming.
There is a lot to pray through here. What is on your heart regarding education in America?
Aaron Mercer is a Contributing Writer with two decades of experience in Washington, D.C.'s public policy arena and Christian associations. A seasoned strategist, he aids organizations with research, analysis, and writing services, and he reflects on faith, technology, and the public square at FTPolicy.com. 
Train up a child in the way he should go; even when he is old he will not depart from it. (Proverbs 22:6)
Partner with Us
Intercessors for America is the trusted resource for millions of people across the United States committed to praying for our nation. If you have benefited from IFA's resources and community, please consider joining us as a monthly support partner. As a 501(c)3 organization, it's through your support that all this possible.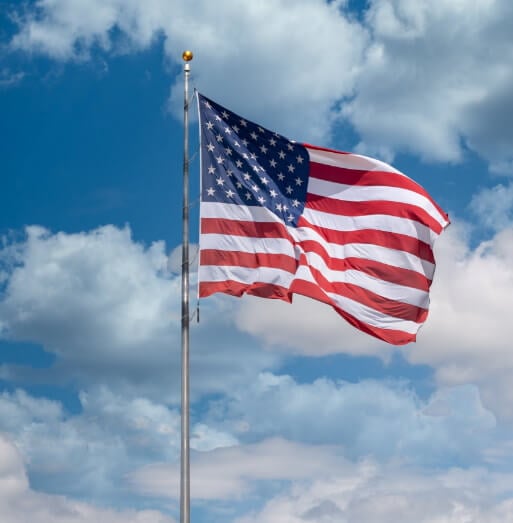 Become a Monthly Partner