Artificial Wombs — Coming Soon
Angela Rodriguez, IFA Contributing Writer
|
January 24, 2023
Artificial Wombs — Coming Soon
Angela Rodriguez, IFA Contributing Writer
|
January 24, 2023
I Prayed
have prayed
Lord Jesus, You hold the keys to life and death. Open the eyes of mankind, so that they may see that You are in control of the population and that baby pods are fruitless and futile.
Artificial womb pods may be just a few years away. What's behind this demonic reimagining of life and birth, and how can we pray about it?
Aldous Huxley foresaw today in his 1932 dystopian novel, Brave New World: "Call it the fault of civilization. God isn't compatible with machinery and scientific medicine and universal happiness. You must make your choice. Our civilization has chosen machinery and medicine and happiness."
View Comments (80)
These days, science and medicine are moving at warp speed, from creating mRNA vaccines, to test-tube babies. Every day brings new discoveries and breakthroughs, but not all of these are safe or ethical. In fact, some have crossed over into dangerous territory, where transhumanists and the plot of The Matrix mingle.
Perhaps the biggest field where ethical lines are being blurred or erased is the area of female reproduction. Whether it's abortion on demand or using cryonics to freeze human eggs, this sector is expanding into areas that used to be called science fiction.
In December 2022, a concept video made the rounds throughout social media, causing a myriad of reactions ranging from awe to disgust. The video is titled Ectolife: The World's First Artificial Womb Facility, and it features artificial womb pods for human babies. The opening shot shows an industrialized factory with rows upon rows of metal womb pods. Artificial intelligence monitors each baby, detecting everything from oxygen levels to genetic abnormalities.
Currently, these baby factories do not exist, but the video is meant to inspire others and to help them imagine the future. The video's creator, Hashem Al-Ghaili, is not only a filmmaker and producer with millions of Facebook fans, but also a molecular biologist who uses his "background in science and technology to develop brand-new concepts."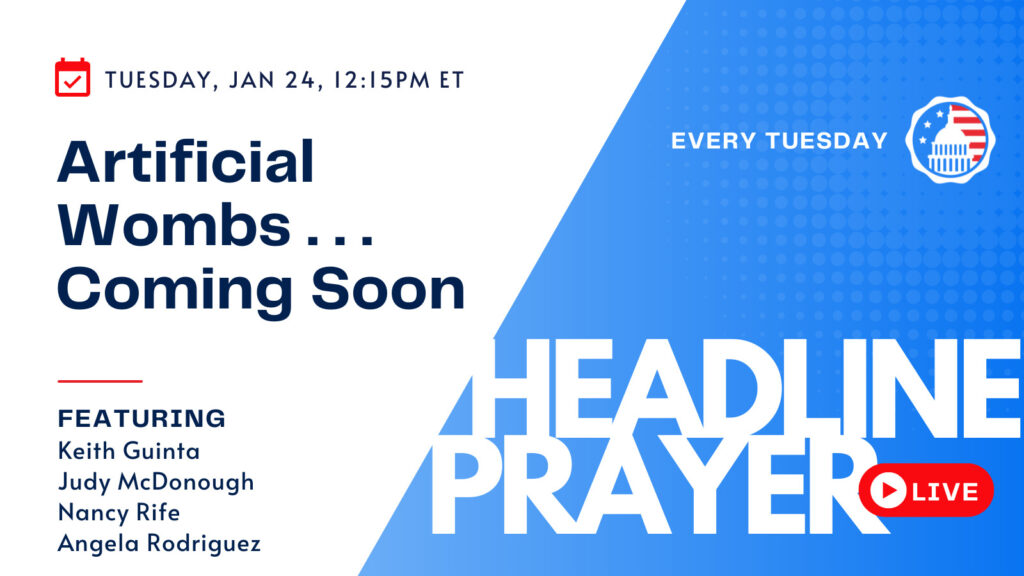 Al-Ghaili's unique vision for EctoLife includes a factory that can incubate up to 30,000 babies per year by utilizing 75 state-of-the-art labs containing up to 400 pods. Each pod will mimic a human mother's womb and allow babies to develop in an "infection-free environment." Artificial intelligence will monitor the vital signs of each baby: heartbeat, temperature, blood pressure, breathing rate, oxygen levels. Physical features and any genetic abnormalities will be closely monitored as well.
Parents can become part of this process by using a phone app that helps them follow the developmental progress of their baby. High-resolution live views and time-lapse photos of their little one can be shared with family and friends. Additionally, speakers inside the pods play a wide range of words and music chosen by the parents. As if that weren't enough, each pod contains a 360-degree camera so parents can explore what it's like to be in their baby's place. Virtual-reality headsets allow them to "see what their baby sees, and hear what their baby hears."
Each pod is connected with two bioreactors. One contains nutrients, oxygen, hormones, growth factors, and antibodies, which are supplied via an artificial umbilical cord. Precise artificial-intelligence systems monitor the babies so they can receive "custom nutrients tailored to their needs."
The second bioreactor is designed to eliminate waste products that will in turn be recycled back into useful nutrients. "This way the facility ensures a steady and sustainable supply of fresh nutrients to your baby," the video elaborates.
Some might wonder: How do the babies get into the pods in the first place? The video explains that: "Prior to placing the fertilized embryo of your baby inside the growth pod, in vitro fertilization is used to create and select the most viable and genetically superior embryo, giving your baby a chance to develop without any biological hurdles."
An "Elite Package" is provided for parents who wish to genetically engineer their embryo before it's implanted into the EctoLife artificial womb. CRISPR-Cas 9 technology can be used to genetically edit traits of babies, even customizing the baby's eye color, hair color, skin tone, physical strength, height, and level of intelligence. Furthermore, genetic diseases or problematic hereditary conditions can be deleted.
When the time comes for the baby to be born, there will be no painful childbirth to worry about. Instead, the push of a button will allow parents to scoop their baby right out of the pod and into their arms. Believe it or not, the entire process from fertilized embryo to birth will be sustainable. The video's narrator boasts: "You don't have to worry about power cuts or a carbon footprint. EctoLife uses highly efficient, clean renewable energy consisting of solar and wind power." The video ends with these last words on the screen: "EctoLife, reinventing evolution."
While some might watch the video and decide this technology is impossible, or perhaps many decades into the future, that's not what the video's creator says. His view is that "we're just a few short years away from creating a fully functional EctoLife growth pod." Al-Ghaili emphasizes that CRISPR-Cas9 technology has already been used "to correct a genetic manipulation in human embryos that is linked to a condition known as hypertrophic cardiomyopathy, which causes the heart muscle to thicken."
The details surrounding EctoLife seem to have sprouted from a transhumanist's dream. The use of genetic editing, artificial intelligence, virtual reality, and simulated experiences could be pulled directly from the playbook of such  well-known transhumanists as Ray Kurtzweil, Klaus Schwab, Yuval Noah Harari, and Max More. They see the future as being anything but human, because men, women, and children are hackable, designable, and upgradable.
Aldous Huxley describes a transhumanist's nightmare in his Brave New World. His brother Julian Huxley, a renowned evolutionary biologist who served as the first director of UNESCO, coined the word transhumanism when he said: "The human species can, if it wishes, transcend itself — not just sporadically, an individual here in one way, an individual there in another way — but in its entirety, as humanity. We need a name for this new belief. Perhaps transhumanism will serve: man remaining man, but transcending himself, by realizing new possibilities of and for his human nature."
These new possibilities made their way into Brave New World which describes the reproductive technology known as ectogenesis (artificial wombs). The novel prophetically anticipated the developments we see today, including controlling emotions through pharmaceuticals and the complete eradication of individual beliefs and religion.
Aldous Huxley warned of the dangers of a society that allows technology to overtake it, yet he didn't acknowledge that the key to preventing such a catastrophe lies in humanity's ability to embrace and follow the true Creator of life: Jesus Christ.
Nowadays, when it comes to making a modern baby factory go from concept to reality, a huge hurdle stands in the way: ethics. After all, even if it's feasible, does that make it morally acceptable to the public? As chaos-theory scientist Ian Malcolm famously said in Jurassic Park: "Your scientists were so preoccupied with whether or not they could, they didn't stop to think if they should."
Professor Joyce Harper, who leads the Reproductive Science and Society Group at UCL Institute for Women's Health, believes that ethics might not be an issue for future generations. In fact, she claims that young people today do not have the same hesitations. Her book, Your Fertile Years, includes a chapter that explores the future of reproduction. "I have no doubt that at some point, most people will be produced by IVF, and that this EctoLife would be a possibility," she says. "In science, I think you should never say never. … If you just think of the last 50 years and what we've achieved that you would have never thought of. I'm quite old, so I remember watching Star Trek, where they were doing video calls, and, you know, I never thought I'd be video-calling my kids on FaceTime." Social ethics and policy academic Elizabeth Chloe Romanis wrote in the BMJ Journal of Medical Ethics that "it seems probable that we are only several years away from testing (artificial wombs) on human subjects."
The EctoLife video declares that these baby factories could help countries suffering from severe population decline, such as Japan, Bulgaria, South Korea, and many others. Interestingly enough, Elon Musk commented on fertility rates in January 2022. In a tweet, he said: "We should be much more worried about population collapse. … If there aren't enough people for Earth, then there definitely won't be enough for Mars."
In the last year, many doctors and news outlets have been citing studies and evidence that link COVID vaccinations to decreased fertility, disruptions in menstrual cycles, and miscarriages. A study conducted by Israeli researchers shows that male fertility decreased by 15.4% after an mRNA COVID injection. Obstetrician Dr. James Thorp and postpartum nurse Michelle Gershman have spoken publicly about an unprecedented rise in reproductive and pregnancy complications that have occurred since the vaccine rollout.
If fertility rates are on the decline, is it possible that this technology could be used to build it up again? There are those who believe that artificial wombs could change the world for the better. But Psalm 139 declares the eternal truth that God creates babies: For you formed my inward parts; you knitted me together in my mother's womb. I praise you, for I am fearfully and wonderfully made (Psalm 139:13–14). The verse doesn't say, "You formed me in a cold steel pod surrounded by artificial intelligence."
According to the video, EctoLife's "goal is to provide you with an intelligent offspring that truly reflects your smart choices." But how smart can playing God be? HASHEM Al-Ghaili is the name of the man who created the EctoLife concept video. Yet, does he know that HASHEM is a word used by the Jews as a substitute for God's real name? Science cannot provide a substitute for what God has already created. A baby is fearfully and wonderfully made, from its tiny fingers to its complex genetic code — certainly, all babies are God's masterpieces.
How do we pray about this multifaceted issue?
We must declare to everyone, from scientists to future mothers and fathers, that Jesus is the Creator of all things, both living and nonliving.
We must also raise awareness of this issue.
We must be prepared to stand against it. A "brave new world" should be one in which God's people declare and act on truth.
What do you think about the concept of a "baby factory?" How would you pray about this? 
Angela Rodriguez is an author, blogger, and home-schooling mom who studies the historical and biblical connections between Israel and the U.S. You can visit her blogs at 67owls.com and 100trumpets.com. Her latest book, Psalm 91: Under the Wings of Jesus, was released in June 2021.
Partner with Us
Intercessors for America is the trusted resource for millions of people across the United States committed to praying for our nation. If you have benefited from IFA's resources and community, please consider joining us as a monthly support partner. As a 501(c)3 organization, it's through your support that all this possible.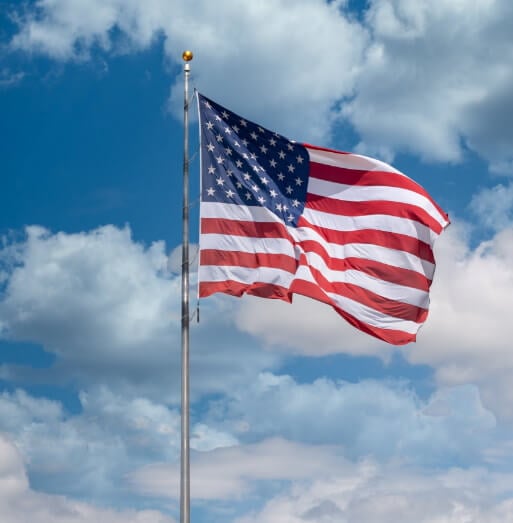 Become a Monthly Partner
You can post a prayer to share with others.
C f
January 26, 2023, 8:36 am
Lord Jesus, You hold the keys to life and death. Open the eyes of mankind, so that they may see that You are in control of the population and that baby pods are and abomination to your glorious creation, also fruitless and futile.
Gretchen C
January 25, 2023, 12:19 am
Lord Jesus, You hold the keys to life and death. Open the eyes of mankind, so that they may see that You are in control of the population and that baby pods are fruitless and futile.
Lorraine T
January 24, 2023, 8:57 am
Lord Jesus, You hold the keys to life and death. Open the eyes of mankind, so that they may see that You are in control of the population and that baby pods are fruitless and futile. Protect Your babies from this demonic way of birth. Love and natural birth is the only way for Your children. Protect us Lord. I bind this demonic activity and loose Your power and love among the people. Cause the people not to accept this demonic way of birthing children. Amen