ARIZONA MAKES HISTORY!
From AZ10K
|
April 14, 2021
I Prayed
have prayed
Father, let us be a nation that promotes truth and justice. Bless this audit process and protect the state of Arizona from any evil attacks.
. . . Arizona is about to start what many are calling "the most important election audit" in the history of our nation! . . .
View Comments (9)
While audits of the 2020 election have occurred in some states, these have only covered a fraction of the votes within limited jurisdictions.
Our Arizona state Senate has ordered the nation's first and only comprehensive, large-scale and independent forensic audit of the 2020 election to date…
This means all 2.1 million physical ballots and the voting equipment from Maricopa County (the fourth largest in the nation) will soon be examined. This is a tremendous victory for election integrity!
Once the audit begins (purportedly as soon as April 22), observers from both the Democratic and Republican parties will be present at all times and for all aspects of the audit.
"We are trying our best to make sure this is bi-partisan," said Senate President Karen Fann, speaking in regard to the entire audit process. . . .
We and all our BridgeBuilders' friends and partners have been praying that the Senate would choose the most qualified and honest auditors possible to ensure a thorough and transparent audit.
Now, after months of interviewing, vetting and soliciting advice from experts across the nation, the Arizona state Senate announced that Cyber Ninjas has been chosen to lead a comprehensive forensic audit of Maricopa County's 2020 election operations.
Cyber Ninjas is a cyber security company working across financial services and government sectors and will oversee three additional sub-contractors: Wake Technology Services Inc., CyFIR LLC, and Digital Discovery.
Their work will include scanning all the 2.1 million paper ballots, doing a full manual recount, investigating the registration rolls and votes cast to verify that only legal, registered voters participated, checking the vote counts, and doing a cyber forensic audit on the electronic voting machines and systems used. . . .
Editor's Note: A report is expected to be release in the next 60 days. . . .
These firms are leading experts in computer forensics, election investigations, intelligence analysis, nation-state cyber activity threats, audits of voting machines and hand counts of ballots.
They have assisted the highest levels of government and private industry, including providing forensic support to the largest bank-fraud investigation in the history of the International Monetary Fund (IMF). . . .
The audit is still facing massive resistance and active attempts to stall it or derail it.
The auditors and legislators working on this face tremendous pressure, including lawsuits and attempts to discredit or intimidate them.
One troubling issue is that the Maricopa County Board of Supervisors has refused to allow the audit to take place in the Maricopa Tabulation & Election Center (MTEC) where the voting machines and ballots are currently held.
Moving the ballots and machines is going to entail massive effort and expense…
But more importantly, it opens the door to potential chain of custody problems – and would give the Board plausible deniability in the event that ballots have gone missing!
Additionally, in a cyber investigation, machines need to stay connected to the original network. . . .
Nest cams, modems, routers, and all the data in them should remain in place. Once a scene is disturbed, it is considered tainted, from an investigative standpoint.
Restoring Trust
Many Arizonans either know of someone or have themselves had a negative experience with the voting system that raised doubts about its trustworthiness.
A former president of the AZ Senate told of a previous next-door neighbor who received an order to appear for jury duty in Arizona, even though she has lived in Florida for the past 20 years!
When she inquired further, she discovered that she was still registered to vote in Arizona and that in fact someone had requested a ballot in her name and had voted!
Many allegations of voter irregularity were made during a 15-hour public hearing where voters, witnesses, poll workers and expert analysts who had observed serious breaches of election regulations testified about these under oath.
Among these allegations are that over 2,000 voters had an address registered to the same vacant lot and 14,362 votes were cast by dead people still on the rolls!
To put these figures in perspective, the 2020 presidential election was decided by approximately 10,000 votes.
. . .
when a large portion of voters have doubts about the integrity of the 2020 elections, we face a crisis that can only be resolved by honest and transparent investigation …. which is why this audit is critical.
The Senate has stressed repeatedly that the goal of this audit is NOT to overturn the election results – but to understand what actually happened and how best to repair any and all problems in the voting system.
Commonsense Safeguards for Our Elections
We are grateful for our state legislature fighting to protect our election process!  . . .
In a major victory, the Arizona Senate recently passed several election reform bills including:
Increased identification for early ballots.
Better tools to remove dead voters from the rolls.
Requiring early ballots sent to the wrong address to be returned.
Stopping the use of any electronic voting equipment produced in another country, as well as the transfer or storage of any data overseas.
Making it a felony for ineligible voters to vote.
Requiring that paper receipts be given to every voter confirming their ballot was tabulated, and if not, giving the reason why the ballot was rejected.
On Friday, in another win for election integrity, Governor Doug Ducey signed legislation banning corporate and private funding for election system operations in Arizona. . . .
Ironically, the lasting impact of the 2020 elections may well be that we emerge with a stronger voting system than ever before. . . .
Editor's Note: Prayer points:
Heavenly Father, thank you that despite the roadblocks and heavy resistance, Arizona is moving forward with this historic audit. We thank you for the hard work and courage of the AZ Senate and ask your grace, wisdom and strength for them.
We continue to pray that this will be the most comprehensive, honest and transparent audit possible.
We pray specifically for the companies hired as auditors: Digital Discovery, CyFIR, and Wake Technology Services, overseen by Cyber Ninjas.
We ask for You to watch over these teams and that their work would be unbiased, accurate and above reproach. We know that they are under extreme pressure from all sides and ask for Psalm 91 protection over them and their families.
We fervently pray that no evidence would be lost, tampered with, or overlooked – and that angels would safeguard the entire audit process, in particular as the evidence is moved to a new location!
We ask for supernatural protection of all records, data and physical evidence, including surveillance footage and audio recordings from the tabulation center.
We specifically pray for Ken Bennett, the former Arizona Secretary of State, who is serving as liaison between the Senate and the vendors selected for the audit. Lord, give him wisdom, courage, stamina and protection as he oversees the auditing process.
We take authority in Jesus' name over any confusion, false accusation, misinformation, intimidation or threats that the enemy would seek to bring against this audit or those who are working on it.
Thank you for Your FAVOR on everyone working towards a transparent audit of Maricopa County's ballots. We know that an accurate accounting of this matter ultimately pleases You. "The LORD detests dishonest scales, but accurate weights find favor with him." (NIV, Proverbs 11:1)
We pray, in Jesus' name, for truth to be revealed and for a full and accurate accounting to be given to the public, such that satisfies the concerns of all parties and settles the matter with finality. We declare "…there is nothing hidden that will not be disclosed, and nothing concealed that will not be known or brought out into the open." (Luke 8:17)  . . .
AZ Senator Nancy Barto joined us for a special Noon Hour Prayer livestream and meeting on Monday, April 12 where she gave us the latest updates on what is happening. Be sure to watch and share the link on Facebook. . . .
Share your prayers for the state of Arizona in the comments below!
(Excerpt from AZ10K. Photo Credit: Canva.)
Partner with Us
Intercessors for America is the trusted resource for millions of people across the United States committed to praying for our nation. If you have benefited from IFA's resources and community, please consider joining us as a monthly support partner. As a 501(c)3 organization, it's through your support that all this possible.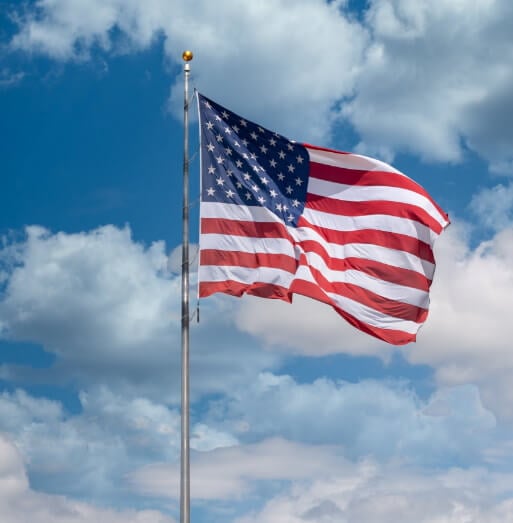 Become a Monthly Partner