WHAT THE TITANIC CAN TEACH US ABOUT THESE PRECARIOUS TIMES
Angela Rodriguez, IFA Contributing Writer
|
April 13, 2021
WHAT THE TITANIC CAN TEACH US ABOUT THESE PRECARIOUS TIMES
Angela Rodriguez, IFA Contributing Writer
|
April 13, 2021
I Prayed
have prayed
Lord, help us remember that you are the only unsinkable one. We pray you will give us the sense of urgency we need to tell others about Jesus, so we can get the unsaved to the lifeboats that are waiting.
Thursday is the 109th anniversary of the sinking of the "unsinkable" Titanic. The message tied to this infamous ship is more relevant than ever. The icebergs are in the water and our nation is surrounded. The warnings have gone out, but who is listening? Who has binoculars to see what's ahead? Does anyone know how to access the lifeboats?
"I cannot imagine any condition which would cause a ship to founder. I cannot conceive of any vital disaster happening to this vessel. Modern shipbuilding has gone beyond that." These famous words were spoken by Edward Smith, Captain of the RMS Titanic. At the time of the quote, he was referring to another ship he commanded, known as the RMS Adriatic. But the bold words he spoke would come back to haunt him years later when he captained a brand-new ship that many believed was unsinkable. On April 14, 1912 at 11:40 p.m., the RMS Titanic would strike an iceberg. In less than three hours, it would split apart, plunging into the sea on April 15. Over 1,500 lives would be lost in a tragedy that was inconceivable, but preventable.
View Comments (26)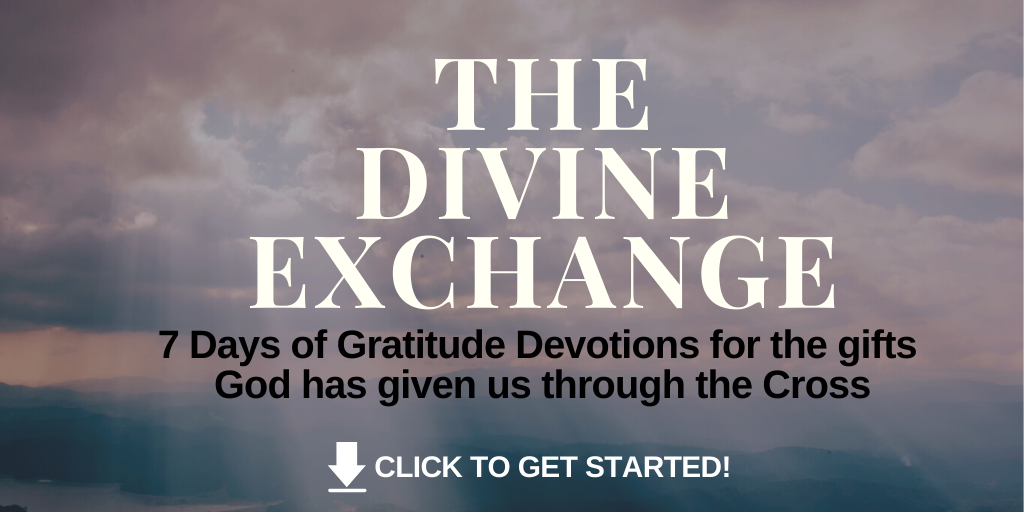 Most of us are very aware that our nation is surrounded by icebergs. The danger looms day by day as we see the Biden administration deliberately tear our border security apart. Religious freedom is targeted, as well as churches, communities and businesses who stand on the principles of God's Word. Protections for unborn babies, such as the Hyde Amendment, are on the chopping block as well. If that weren't enough, our very identities are in danger as we see this administration pushing to create vaccine passports, which would affect our personal privacy in ways never seen before in history.
In 2014 the Holy Spirit spoke to my heart through the story of the Titanic. The main message I perceived was that our nation was moving into a time where a great divide would occur. Like the Titanic which split in two, the divide would threaten to tear our nation apart. Shortly afterward, I began researching all the details about what led to the sinking of the ship. In the midst of my study, I realized there was a tetrad of four total lunar eclipses (also known as blood moons) occurring in 2014 and 2015 that were visible from the United States. Two of these eclipses occurred on Passover (April 15, 2014, April 4, 2015), while the other two fell on the Feast of Tabernacles (October 8, 2014, September 28, 2015). I thought this was amazing because Passover and Tabernacles are also known as moedim, or appointments with God on the biblical calendar. The first total lunar eclipse on Passover just happened to fall on April 15, 2014, which was the 102-year anniversary of Titanic's sinking. It was also the 149th anniversary of Abraham Lincoln's assassination and death on April 14/15, 1865. The dates lining up reminded me of the great divide that Abraham Lincoln navigated our country through. He had a front row seat to the Civil War, which almost sank our nation like the Titanic. As I watched the entire eclipse from start to finish that night, I was left with the lingering feeling that our country needed to get on board with Jesus in order to endure what was coming. The other message that pierced my heart was one that echoed from 2 Corinthians 6:2 which says, "Indeed, the right time is NOW. Today is the day of salvation."
During my research about Titanic, there was a story I came across that seemed so applicable to our times. It's the story of John Harper, a godly Pastor from Scotland, who perished when Titanic sank. Harper was on his way to preach at the Moody Church in Chicago and traveling with his young daughter. While on board Titanic, he made it a habit to seek out lost sheep so he could witness to their troubled souls, and offer them a way to salvation through Jesus.
When the ship struck the iceberg that fateful, moonless night, Harper realized the situation was dire. He wrapped his daughter in a blanket and made sure she was placed on a lifeboat. Next, he set about locating the unsaved. He ran throughout the ship, pleading with people to turn to Jesus. One survivor heard him shout, "Women, children and the unsaved into the lifeboats!" Harper knew the souls of the unsaved were not ready to face death, whereas believers were eternally prepared to lose their lives.
Harper continued in his quest to help the unsaved. On the deck of the ship, he prayed with passengers, leading them to salvation by praying to receive Christ. As the ship broke apart and plunged into the sea, he jumped into the icy waters. Immediately he searched for more lost souls. Witnesses say they could hear him preaching the gospel to all those who were slipping into death. He continued on his mission until he sank beneath the water with his last breath.
A young Scotsman testified about John Harper and his unfailing quest to help the lost. Here is what he had to say.
"I am a survivor of the Titanic. When I was drifting along on a spar that awful night, the tide brought Mr. John Harper of Glasgow, also on a piece of wreck, near me.  'Man,' he said, 'Are you saved?' 'No,' I said, 'I am not.' He replied, 'Believe on the Lord Jesus Christ and thou shalt be saved.'
The waves bore him away; but, strange to say brought him back a little later, and he said, 'Are you saved now?' 'No,' I said, 'I cannot honestly say that I am.' He said again, 'Believe on the Lord Jesus Christ, and thou shalt be saved,' and shortly after he went down; and there, alone in the night, and with two miles of water under me, I believed. I am John Harper's last convert."
Harper knew the ship was going down, yet he wasn't concerned about himself, but rather the souls of the lost. Matthew 16:25 says, "If you try to hang on to your life, you will lose it. But if you give up your life for my sake, you will save it." John Harper wasn't afraid of losing his life because he knew he would gain eternity. He even gave his life jacket to a fellow passenger, knowing he wouldn't need it where he was going.
His brother later wrote, "My beloved brother was a mighty man of prayer. He was a master of this holy art. I have been with him in prayer again and again and his whole frame shook like an aspen leaf, so earnest was he in his pleadings with God for a perishing world. Little wonder hard hearts were broken and stubborn wills subdued under his ministry."
The message of Harper's story is clear–reach out to the lost before it's too late. Share the message that Jesus Christ saves. Speaking of messages, many people think the RMS Titanic was just a passenger ship, but that's not true. Actually, the RMS stands for Royal Mail Ship which means the vessel was a floating post office. In fact, when it sank, between six and nine million pieces of mail were lost. Titanic had five mail clerks who worked up to the very last moment to save the mail, but in doing so they forfeited any chance of escaping the doomed ship. They went down with the mail.
As I picture all the mail going down with the ship, I can't help but think about how important it is that we get the message to others that Jesus is Lord and he's coming back. With all the turmoil and strife in our nation, people need this hope more than ever. Like John Harper, who ran along the decks of Titanic screaming, "Jesus saves," we must let our voices shout above the fear and the lies that pervade our society. Like the mail clerks, who used every precious second to save the mail, we too must work all the way up to the 11th hour. By the way, did I mention that John Harper put his young daughter in Lifeboat 11?
There are many messages we can glean from the sinking of the Titanic. But perhaps the biggest take away is that nothing is unsinkable in this sinful world. Many lives could have been spared if iceberg warnings were heeded. In addition, there weren't enough lifeboats to save all the people on board. The same is true today. The Bible says this world is sinking, but we have a lifeboat waiting and his name is Jesus Christ. He will never leave or forsake us. Right now, he's in the lifeboat, urging us to get in.  All we must do is step out onto the water in faith, knowing he will joyfully receive us as his own.
Prayer points:
That the great divide in the nation will be an opportunity for the spread of the Gospel message that Jesus saves
That Christians will be passionate about sharing the Gospel NOW
That people would respond to the message of the Gospel and get in the lifeboat with Jesus!
That the Church would be encouraged that "nothing is unsinkable in this sinful world."
How can we boldly proclaim the good news that Jesus saves? Share in the comment below. . .
Angela Rodriguez is an author, blogger, and homeschooling Mom who studies the historical and biblical connections between Israel and the United States. You can visit her blogs at 67owls.com and 100trumpets.com. (Photo Credit: Nicole Hackart.)
Partner with Us
Intercessors for America is the trusted resource for millions of people across the United States committed to praying for our nation. If you have benefited from IFA's resources and community, please consider joining us as a monthly support partner. As a 501(c)3 organization, it's through your support that all this possible.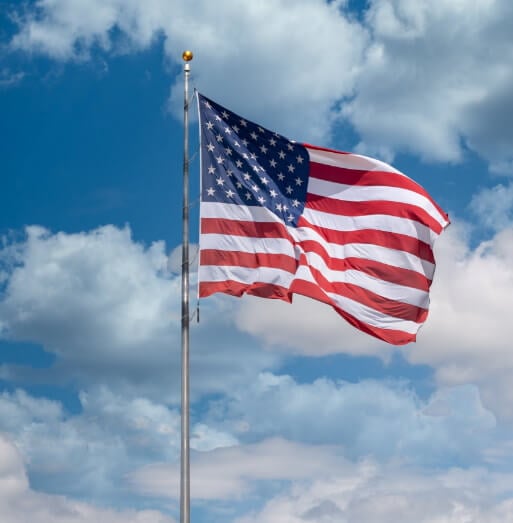 Become a Monthly Partner