Archbishop Vigano Explains the 'Silent Coup'
From Gateway Pundit
|
July 3, 2022
Archbishop Vigano Explains the 'Silent Coup'
From Gateway Pundit
|
July 3, 2022
I Prayed
have prayed
Father, we pray against this silent coup and the schemes of the globalists. We pray that You would restore our sovereignty, Lord, and protect us from those who wish us harm.
We have already seen our sovereignty challenged this year with the WHO. We must pray that this silent coup does not steal our sovereignty.
From Gateway Pundit. Archbishop Vigano and Steve Bannon on the War Room released correspondence from an interview today.  The Archbishop has been a spiritual leader against the New World Order over the past few years as he understands what's going on and has the courage to share his thoughts and observations.
View Comments (4)
Below is the first part of the interview between Steve Bannon and Archbishop Vigano from the War Room.
Your Excellency, after the psycho-pandemic, we now have the Russian-Ukrainian crisis. Are we in "phase two" of one single project, or can we now consider the Covid farce to be over and concern ourselves with the increase in energy prices?

If in the last two years we had been faced with a true pandemic, caused by a deadly virus for which no other cures existed except for a vaccine, we would be able to think that the emergency was not intended. But this is not what happened: the SARS-CoV-2 virus is nothing but a seasonal flu that could have been cured with existing treatments and effective prevention based on strengthening immune defenses….

Certainly, those who wanted to manage the pandemic in this way are not disposed now to yield easily, also because there are billionaire interests behind all of it. But what "they" want does not always necessarily happen.

In your opinion, Your Excellency, was the pandemic managed in this way due to inexperience? Or was it due to the corruption of those in positions of control who are in a conflict of interest because they are paid off by the pharmaceutical industry?

This is the second element to consider: the response to the pandemic was the same all over the world, where health authorities slavishly adapted to health protocols that were contrary to the scientific literature and medical evidence, instead following the directives of self-proclaimed "experts," who have a record of sensational failures, apocalyptic predictions completely divorced from reality, and very grave conflicts of interest. … If they have done this, it is due to pressure – even to the point of blackmail – by health authorities over medical personnel, with the help of a scandalous campaign of media terrorism and with the support of Western leaders.  Most of these leaders are members of a lobby – the World Economic Forum – that trained them and placed them at the highest levels of national and international institutions in order to be certain that those who govern would be obedient….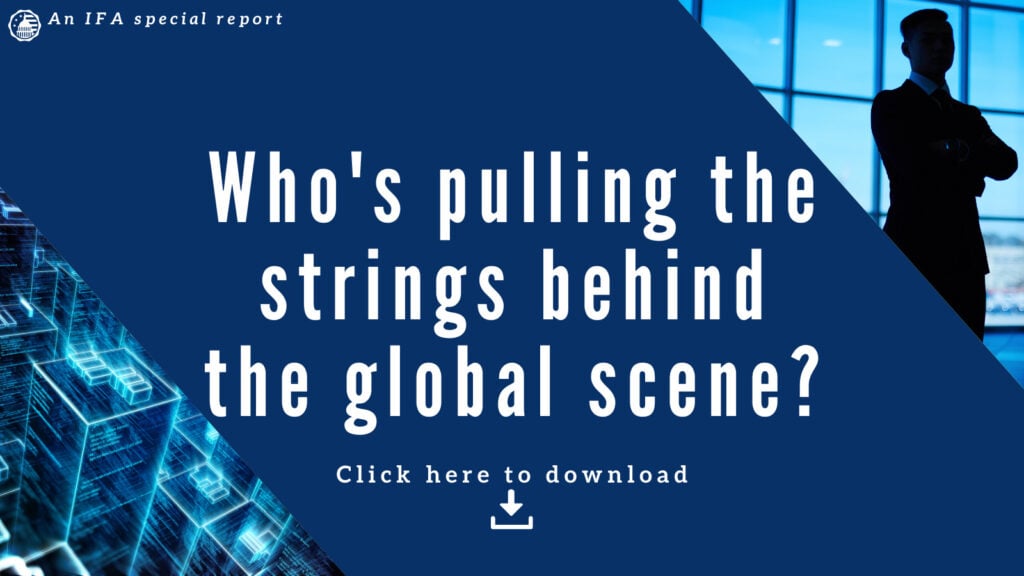 In some of your other statements, you have spoken of a "golpe bianco" (a "silent coup").

A "silent coup" is a coup d'état that takes place without the use of force, carried out by a government that exercises power in an unconstitutional way.

In this case the coup was carried out in all the Western nations almost simultaneously, beginning with the first years of the 1990s….

Up until the pandemic, power was in practice still managed at least formally by individual nations, and laws were passed by Parliaments. But for the last two years, the Parliaments have been deprived of authority, and all those whom the World Economic Forum and other lobbies have succeeded in placing at the high levels of governments and international institutions have begun to legislate against the Constitution and the interests of the Nation, obeying orders given to them from on high…

In short, we are governed by a high command of usurpers and speculators, from Bill Gates who invests in large farms right on the eve of the food emergency or in vaccines just before the outbreak of the pandemic, to George Soros, who speculates on the fluctuations of currencies and government bonds and, along with Hunter Biden, finances a bio-laboratory in Ukraine.

To think that there is no relationship between the instigators of these crimes and those who carry them out at the highest levels of national governments, the EU, and the UN is a sign of bad faith, because even a child could understand that we are held hostage by a group of technocrats who are ideologically deviant and morally corrupt. The peoples of the world need to reclaim their sovereignty, which has been usurped by the globalist elite….

We must understand that our rulers are traitors of our Nation who are devoted to the elimination of populations, and that all of their actions are carried out in order to cause the greatest amount of harm to citizens….

And what do you advise, Your Excellency, to get out of this dead end?

Respect for authority is connatural to civilized man, but it is necessary to distinguish between obedience and servility. You see, every virtue consists of the just mean between two opposite vices, without being a compromise, but also as the peak between two valleys, so to speak. Disobedience sins by falling short, not wanting to submit to a good order of a legitimate authority; servility on the other hand sins by excess, submitting to unfair orders or orders given by an illegitimate authority. The good citizen should know how to disobey civil authority, and the good Catholic how to do the same with ecclesiastical authority, disobeying whenever the authority demands obedience to an iniquitous order.

Doesn't such talk seem to be a bit revolutionary, Your Excellency?

Far from it. …
See the rest of this interview below and at the War Room.  Finally, below are his final thoughts.
If we all return to God, our Nations will also recognize His Lordship and will conform their laws to His Law. Let us pray therefore that what the Psalmist sings may be realized: Laudate Dominum omnes gentes; laudate eum omnes populi (Ps 116:1)– Praise the Lord, all you nations, praise him all you peoples. Quoniam confirmata est super nos misericordia ejus; et veritas Domini manet in æternum (Ps 116:2) – For his Mercy is confirmed upon us, and the Truth of the Lord remains forever.
How are you praying against this silent coup? Share this article to keep people informed.
(Excerpt from Gateway Pundit. Photo Credit: Canva)
Partner with Us
Intercessors for America is the trusted resource for millions of people across the United States committed to praying for our nation. If you have benefited from IFA's resources and community, please consider joining us as a monthly support partner. As a 501(c)3 organization, it's through your support that all this possible.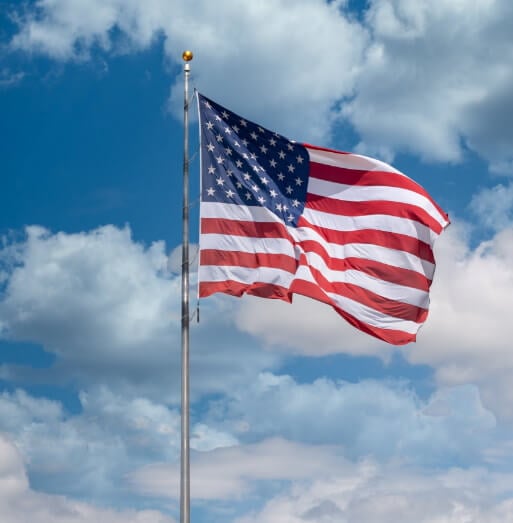 Become a Monthly Partner
You can post a prayer to share with others.
Kim L
July 4, 2022, 7:59 am
Father, we pray against this silent coup and the schemes of the globalists. We pray that You would restore our sovereignty, Lord, and protect us from those who wish us harm.