AN URGENT MESSAGE FROM AN INTERCESSOR
From IFA Intercessor
|
November 6, 2020
AN URGENT MESSAGE FROM AN INTERCESSOR
From IFA Intercessor
|
November 6, 2020
I Prayed
have prayed
Lord, we pray that You would bring revival to our nation and that Your truth would be more prevalent than the evil of this world. We thank You that You have the victory and that You are in control!
Dear Prayer Warriors,
God gave me a message today and he told me it was urgent to contact you. This is not a usual thing that happens to me, so I am being obedient and treating it with the urgency that I felt in my heart as the Lord spoke to me.
View Comments (90)
I had been laboring in prayer all morning and asking God to tell me what to do. I realize that we are in a spiritual battle, and I am standing here in the middle of it, not knowing how to help or what to do. I asked God to show me and here is how it happened and what he said.
I was planning to put down new area rugs in my living room and family room. First, I needed to lay down the rug pad and cut it to size. I carefully measured and made my cutting lines. The cutting of the first rug pad went perfectly. It was the smaller of the two rug pads, but I was feeling confident because of my success. Shortly into the cutting of the second rug pad, I began sweating and the scissors seemed to be fighting against me. It took all my strength to make even minimal progress. God told me that this battle would not be won without hard work. I asked him, "You aren't talking about this rug pad, are you God?" He told me to listen and learn. Then I prayed and prayed and asked God to give me strength. I tried sharpening the scissors yet it seemed to make no difference. I said, "God what should I do now?" He said, "Get another pair of scissors." I went and got another pair of scissors. They gave me immediate relief and the job was easier. But they too began to go dull and, even though I could see that I was almost finished, I began struggling and sweating until the scissors wore out like the first ones. I pleaded with the Lord to help these scissors become sharp. Suddenly the scissors became sharper and sharper as I cut faster and faster. The closer I got to the end, the sharper they became until at last the job was done. I praised the Lord that He had helped me finish strong and the victory was his.
God told me that YOU are the second pair of scissors.
We have labored in prayer for many months. I know many of you have prayed along with us, and the battle has made us weary. Now the Lord is calling ALL of you to join us in this battle. This is spiritual warfare.
Please, wherever you are, stop what you are doing and lift up a prayer to the Lord to let righteousness win. May God be glorified! We are so close to the finish line! We need everyone to lift up their hands and hearts in prayer for our nation. I am praying that he will sharpen each of you and that the battle will soon be won.
God bless,
Pamela Nelligan, Founder, www.prayerchainonline.net (Photo Credit: Unsplash.)
Partner with Us
Intercessors for America is the trusted resource for millions of people across the United States committed to praying for our nation. If you have benefited from IFA's resources and community, please consider joining us as a monthly support partner. As a 501(c)3 organization, it's through your support that all this possible.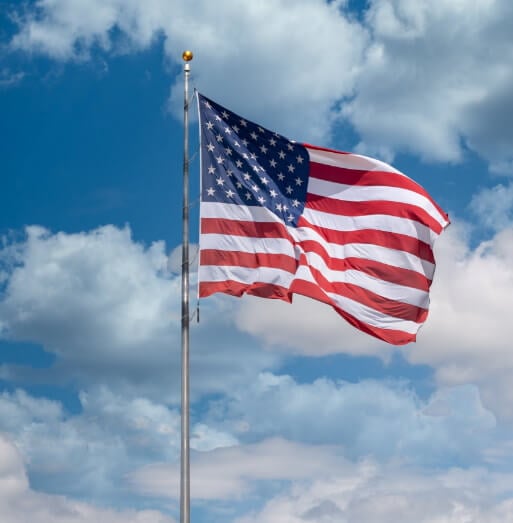 Become a Monthly Partner