January 27, 2021 | By Gloria Robles, IFA Contributing Writer
Lord, it's very hard, but Your Word says when we face trials, it's an opportunity for joy. You want the testing of my faith to produce perseverance and growth (Jas 1:3-4). 
Like a refiner of silver he will sit and closely watch as the dross is burned away. He will purify the Levites, the ministers of God, refining them like gold or silver, so that they will do their work for God with pure hearts. (Mal 3:3 TLB)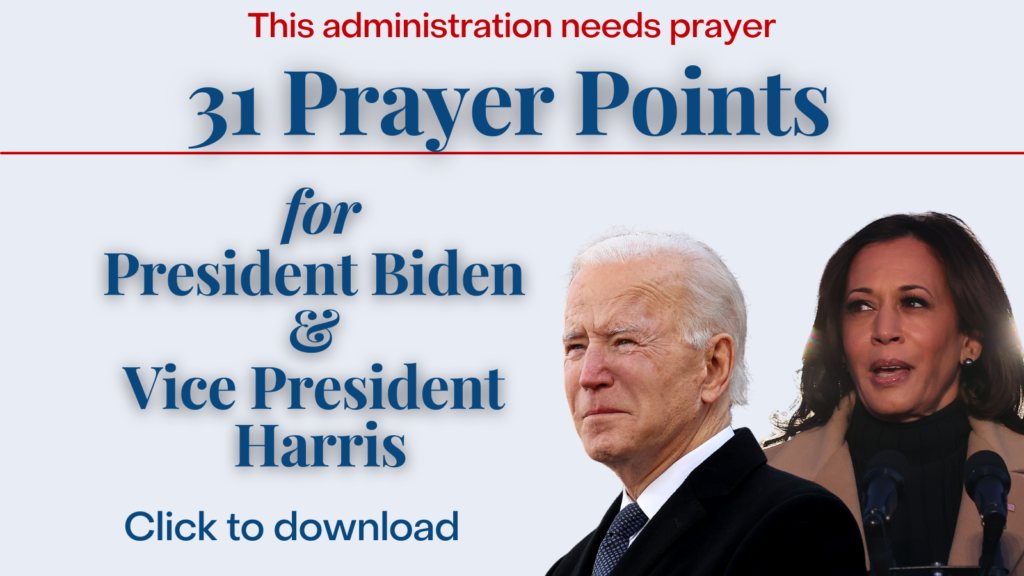 I believe the word the Lord has been speaking to me and other intercessors over our nation is "testing." I thought about the refining process, and I was prompted to go back into my prayer journal to an encounter with the presence of God. This took place on January 15, 2020. I was actually in prayer for our nation at that time when I had an open vision, which I rarely have. If you do not know what this is, it's an eyes wide open picture or movie-like encounter playing out right before your eyes. I was surrounded by darkness and I could see red hot flames of fire. I felt an overwhelming presence that brought me to my knees. It was the holy fear of the Lord. I postured myself face down and began to cry in His presence, when I heard a "whoosh" right over my head. It startled me. I heard this repeatedly. I opened my eyes, and saw many things flying into this fire. I watched as some things completely evaporated and blew away like dust. Some things withstood the fire and passed through. I immediately knew what the vision spoke of. The vision ended and the Lord said, "Refiner's Fire."
For those who may not understand, I will explain what I saw. 
For no one can lay any foundation other than the one already laid, which is Jesus Christ. If anyone builds on this foundation using gold, silver, costly stones, wood, hay or straw, their work will be shown for what it is, because the Day will bring it to light. It will be revealed with fire, and the fire will test the quality of each person's work. If what has been built survives, the builder will receive a reward. If it is burned up, the builder will suffer loss but yet will be saved—even though only as one escaping through the flames. (1 Cor 3:11-15)
In this verse, Paul is talking about the judgment seat of Christ. This is judging the believers, not the lost. Notice it says our foundation is Jesus Christ. We can have no other foundation on which we build our lives. It also says the fire will test the quality of each man's work. When I saw things going through the fire, He was testing our works. God is more interested in you first, before your ministry. He is more interested in your character than your anointing. When I saw things being evaporated, I was seeing them being blown away, like the Bible says the wind blows and separates chaff from wheat. He was blowing away the dross. He was separating the acceptable and the unacceptable. 
There is no need to fear this work of God. You are accepted by God as a son or daughter. What is not accepted is anything you have built on a faulty foundation. He tests our motives. He tests us with promotion. He tests our faithfulness with little things to see if we can be entrusted with greater. Anything that is founded with wrong motives and intentions will not stand. But it says that which survives the fire will be rewarded. God will reward our faithfulness as long as we can yield to Him and allow Him to purge us. Although the verse refers to the judgment seat of Christ, which is for a later time, He is refining us now. We are still in process, therefore we need to be refined. He does this by allowing us to face trials.
Last year was difficult, and now with last week's inauguration, we entered this year with a bit of a shock. I read comments on my articles and fellow writers' articles as well. When I see common themes, I pay close attention. I often feel the Lord confirming His heart through their articles and through many of your comments. Four intercessors, including myself, have written articles concerning the election fallout and have tried our best to communicate how we can pray through this. After reading the articles, I have found the common thread – testing.
The first thing to understand about testing is that it doesn't come from the devil. He is called "the tempter." He tempts people into sin, that they may fall away from God. Think about Jesus fasting for 40 days in the wilderness. Why did Satan show up? Now when the tempter came to Him, he said, "If You are the Son of God, command that these stones become bread." (Matt 4:3) 
That's right, he showed up to tempt Jesus. God however, does not tempt us. He tests us.
Beloved, do not be amazed and bewildered at the fiery ordeal which is taking place to test your quality, as though something strange (unusual and alien to you and your position) were befalling you.  But insofar as you are sharing Christ's sufferings, rejoice, so that when His glory [full of radiance and splendor] is revealed, you may also rejoice with triumph [exultantly].  (1 Pet. 4:12-13 AMP-C)
In the Bible, fire represents the judgement of God but it also represents the holiness of God. We are called to be holy as God is holy. He allows trials to test our faith and purify us. It's no coincidence that they are called "fiery trials."
Indeed, I have refined you, but not as silver; I have tested and chosen you in the furnace of affliction.  (Is 48:10 AMP)
God doesn't allow difficulties to punish us. He loves us. He wants us to mature and produce good fruit and then teach others. In the verse mentioned above it says, "Like a refiner he will sit and closely watch as the dross is burned away." A refiner is one who purifies, removing every imperfection. God is the refiner of our lives. He talks about watching the dross burn away. If you do not know what dross is, the actual definition is rubbish or waste. God wants to remove the rubbish from our lives. Every impure thing must be burned away. 
Take gold for example. Naturally it doesn't look as beautiful as when we see it in the department store behind the glass display. Gold in its natural state looks like a filthy stone with mounds of grit and scum compacted into it. There are many steps that go into purifying gold. The refiner takes the gold and puts it into a crucible. It is heated to anywhere from 1,000 to 12,000 degrees Celsius. When the gold reaches the peak temperature, the alloy, copper, lead, and scum (dross) will float to the top and the pure gold will sink to the bottom. The refiner will then skim the dross off the top and remove it because dross is worthless. It devalues the gold.  Although more steps will continue before the gold is ready to be sold, this is how the refining process is done. The gold will continue to be put back into the crucible until all the dross is completely removed and meets purity standards.
You and I are the gold. When God (the Refiner) found us, we were like that stone. We have all the potential to be beautiful gold, but the Refiner has to turn up the heat and skim off the dross in our lives. Each one of us goes through our own fiery crucible. The heat is turned up as we walk through trials, afflictions, and delays. Remember, the Refiner is watching closely. Although it's not fun to be tested and we can certainly feel overwhelmed at times by our trials, He allows  the "dross" or impurities of our character to show who we are when we are going through it. When we fail a test, His loving hand places us back in the crucible to remove what devalues us. We will continue to be tested until we pass the test. Beloved, know that Father God wants you to pass your test more than you do. Once you pass your test, only then can you be trusted with promotion.
In the same way that gold and silver are refined by fire, the Lord purifies your heart by the tests and trials of life. (Prov 17:13)
I, as well as other intercessors, feel as if we (the Church) are being tested by the outcome of the election. There is so much unraveling, division, anger, and hopelessness in the body of Christ. We fasted. We repented. We prayed. We contended. We know what truly went on with the election, and yet it didn't turn out how we expected. God allowed a new administration into the White House. Did God make a mistake or does He have a plan? Is He allowing our faith to be tested so he can cleanse us from everything in us that does not reflect his nature? Is he allowing this leadership to test us? We do not know what's to come under this administration, except it will be turbulent for the Church and the nation. How will He find us? Will he find us as purified gold tried by fire or with hearts of stone – unforgiving and unyielding? Will we be the united body of Christ we are called to be, or will we be divided and attacking one another? Will he find us in faith, fear, or unbelief? 
Whether God allows this administration to go the full four years or He divinely intervenes (I am believing He will), He is working while we are waiting. He is looking for a pure and spotless bride. He is looking for people with integrity. He is looking for people who reflect His Son, Jesus Christ. 
Let's go back to the refining process. The refiner will continually allow the gold back into the fiery furnace until it meets his standard. How does he know when the gold is pure after all the dross is skimmed away? One final test remains. The refiner will allow the gold to cool and then he will hold it up to his face. When he sees his reflection clearly with no distortion, the gold is finally ready. 
That's right…His reflection in the gold. His life, His character, reflected in you and me. 
Brothers and sisters, this could be the Church's finest hour! This is our opportunity in the midst of ongoing corruption, persecution, and difficulty to pass the test and be like Jesus. Our hope and faith can only be found in Christ alone. He must be our firm foundation. I think of that old hymn, "On Christ the solid Rock I stand, all other ground is sinking sand." He must be all that we have put our hope in and He must be the One our faith is rooted in. Anything or anyone else must come second.
Lord, I need You now more than ever. I thank You that just as You walked with the Hebrew boys in the furnace, You are with me. I will pass through unharmed, without the smell of the smoke on me. I know that just as that refiner sits and closely watches the gold being purified, You are watching me closely. You are watching your Church and this nation closely. Lord, it's very hard, but Your Word says when we face trials, it's an opportunity for joy. You want the testing of my faith to produce perseverance and growth (Jas 1:3-4).  You are an all consuming fire. I pray that You would consume everything in me, that does not look, act, or sound like my Lord Jesus. Purify my heart, purify my mind, and purify my motives so when You test me, I will come forth as pure gold. 
Lord, strengthen my weary brothers and sisters and let them pass their tests. Refresh, renew, and restore all hope that has been lost. We welcome Your refining in our lives. Cleanse us and prepare us for the greater works of Christ and the next move of God that is coming. We don't see how this will play out, but we trust You. We trust that You have a plan for this nation. We trust in your righteousness and justice. Give us clean hands and a pure heart. We don't want to be found perfect, we want to be found faithful. Fill us with Your holy fire, that we may be holy as You are. In Jesus' name, amen.
Therefore, since we have these promises, dear friends, let us purify ourselves from everything that contaminates body and spirit, perfecting holiness out of reverence for God. (2 Cor 7:1)
For You have tried us, O God;
You have refined us as silver is refined.
You brought us into the net;
You laid an oppressive burden upon our loins.
You made men ride over our heads;
We went through fire and through water,
Yet You brought us out into a place of abundance.
(Ps 66:10-12)
These trials are only to test your faith, to see whether or not it is strong and pure. It is being tested as fire tests gold and purifies it—and your faith is far more precious to God than mere gold; so if your faith remains strong after being tried in the test tube of fiery trials, it will bring you much praise and glory and honor on the day of his return. (1 Pet 1:7 TLB) 
Author Gloria Robles is a passionate intercessor with a prophetic voice for today. For more from Gloria, go to Spotify or Anchor to listen to her podcast Something To Share. (Photo Credit: Unsplash.)
What is a story from your life where you feel you have been tested as fire? Share below!