An Advent Prayer for America
Remco Brommet, IFA Contributing Writer
|
December 6, 2022
An Advent Prayer for America
Remco Brommet, IFA Contributing Writer
|
December 6, 2022
I Prayed
have prayed
Father in heaven, may the events that Advent commemorates rise to the foreground of our minds so that we may stand again in awe of your greatness and glory. In Jesus' Name!
Advent 2022 is well underway. It is a season marked on many church calendars as a time to commemorate all the miraculous events leading up to the birth of the Messiah, now more than 2,000 years ago. Miracles like securing the cooperation of a birth mother and her fiancé, her conception, and an emperor's decision to hold a census which necessitated a trip to Bethlehem. The Divine Hand then altered the trajectory of the stars so that the brightest one would come to rest over the stable where the Messiah was going to be born. He orchestrated overcrowded inns so the birth would occur in a humble stable.
Meanwhile, He prepared choirs of angels for a special birth announcement to a group of lowly shepherds. These orchestrations and preparations were far too massive for any human to accomplish, yet they went largely unnoticed by the world as it bustled on. It set the tone for how God designed His Kingdom to arrive and grow: not as a mighty political entity but hidden in the hearts of men, seen and received only by those hungering for it, unnoticed by many, and rejected by most. That is still the case today all over the world—gift-buying and giving blur the significance of the reason for this season. God becoming flesh in Christ is drowned out by homage to Santa Clause, and a vague "Christmas spirit" is diverting attention from the Light that shone in the darkness.
View Comments (11)
But not so with us. We stand in awe of the grandeur of God's orchestrations around the arrival of the Lamb, who takes away the sin of the world. I invite you to join me in an Advent Prayer for America with that awe at the mighty works of God during Advent. Let us ask the Father of Lights to shine His light brightly in the hearts of those in our nation that dwell in darkness.
Father in heaven,
I pray for America's homeless. May they know the Savior Who was born in a cold, uncomfortable stable and walked this earth without a place to lay His head. Give them comfort as One Who is familiar with their state.
 "And Jesus said to him, "Foxes have holes, and birds of the air have nests, but the Son of Man has nowhere to lay his head." (Luke 9:58)
I pray for America's poor who struggle to keep a roof over their head and food on the table. May they know the spiritual riches that come from knowing the Son of Man and find their sufficiency in Jehovah Jireh, the Great Provider.
"And my God will supply every need of yours according to his riches in glory in Christ Jesus." (Philippians 4:19)
I pray for America's wealthy. May their eyes be opened to the truth that life is a vapor, that material wealth rots and rusts, and that true wealth only exists in knowing Christ.
"Do not lay up for yourselves treasures on earth, where moth and rust destroy and where thieves break in and steal, but lay up for yourselves treasures in heaven, where neither moth nor rust destroys and where thieves do not break in and steal. For where your treasure is, there your heart will be also." (Matthew 6:19-21)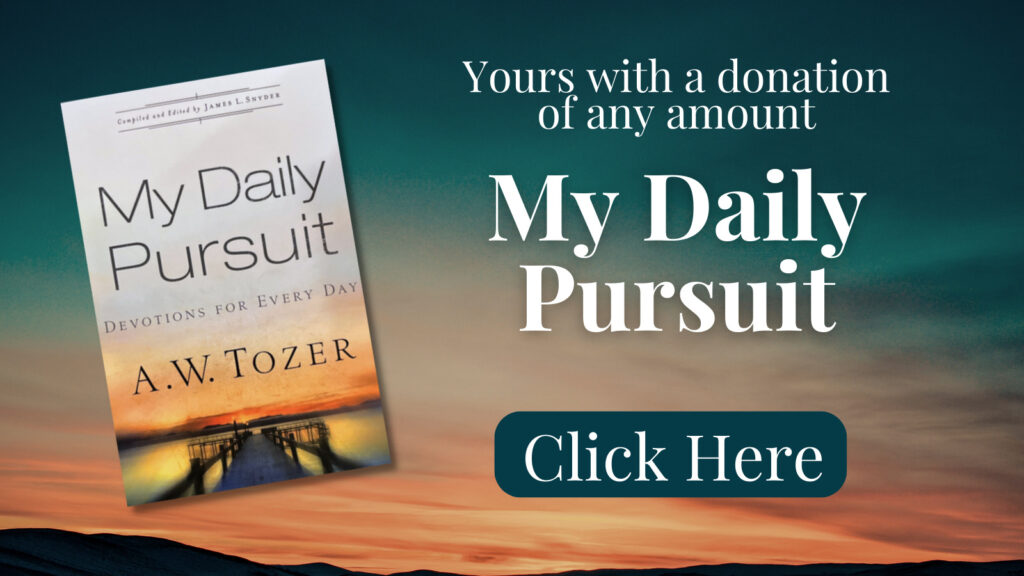 I pray for America's working men and women caught between poverty and wealth. May they hear Christ's call to take His yoke upon them, learn from them, and receive His rest.
"Come to me, all who labor and are heavy laden, and I will give you rest. Take my yoke upon you, and learn from me, for I am gentle and lowly in heart, and you will find rest for your souls. For my yoke is easy, and my burden is light." (Matthew 11:28-30)
I pray for America's immigrants, both legal and illegal, who have become sojourners in a strange land with an unfamiliar language, culture, and food. May they experience You walking with them as their Guiding Light.
He executes justice for the fatherless and the widow, and loves the sojourner, giving him food and clothing. (Deuteronomy 10:18)
I pray for America's First Nations, many of who still dwell in captivity on their reservations and bear the scars of oppression. May they be set free and healed by the salvation You have come to bring.
"And it shall come to pass in that day, declares the Lord of hosts, that I will break his yoke from off your neck, and I will burst your bonds, and foreigners shall no more make a servant of him." (Jeremiah 30:8)
I pray for those with mental and emotional illness. May they see the Dayspring from on high dawn on them with bright hope and healing in His wings.
"The people who walked in darkness have seen a great light; those who dwelt in a land of deep darkness, on them has light shone." (Isaiah 9:2)
I pray for those with severe, terminal, or chronic illnesses. May they receive You as one who heals and whose strength becomes perfect in weakness.
"But he said to me, "My grace is sufficient for you, for my power is made perfect in weakness." (2 Corinthians 12:9)
I pray for those who live in fear. May they seek You as their fortress in the battle of life and their refuge from the storm as they see crime, turmoil, and crisis press in on them.
"He who dwells in the shelter of the Most High will abide in the shadow of the Almighty. I will say to the Lord, My refuge and my fortress, my God, in whom I trust." (Psalm 91:1,2)
I pray for those who struggle with addictions of every kind. May they turn to the Light of the world and recognize Him as the bondage breaker and the perfect Father who alone can remove the need for escape from fear and self-medication of emotional pain.
 "For you did not receive the spirit of slavery to fall back into fear, but you have received the Spirit of adoption as sons, by whom we cry, "Abba! Father!" (Romans 8:15)
I pray for the lonely, the left out, the left behind, the lost, and the least. May they see in Christmas the presence of a Savior who is near the brokenhearted, lovingly raises them up and brings them into everlasting fellowship with Him.
"The Lord is near to the brokenhearted and saves the crushed in spirit." (Psalm 34:18)
I pray for America's children. May those who live in poverty be provided with loving homes, food, clothing, and education. May those who have been trafficked be set free. May those whose minds are being assaulted with all manner of ungodliness in schools and social media know the truth that sets free.
"But Jesus said, "Let the little children come to me and do not hinder them, for to such belongs the kingdom of heaven." (Matthew 19:14)
I pray for America's unborn children. May they find protection by the hand of the Father who formed them in their mothers' wombs, even when a nation's laws will not.
"For you formed my inward parts; you knitted me together in my mother's womb. I praise you, for I am fearfully and wonderfully made. Wonderful are your works; my soul knows it very well. My frame was not hidden from you, when I was being made in secret, intricately woven in the depths of the earth." (Psalm 139:13-15)

I pray for the mothers considering abortion. May they understand from the birth of Christ that every child is fearfully and beautifully made by You and not a formless, lifeless, unwanted thing.
"Your eyes saw my unformed substance; in your book were written, every one of them, the days that were formed for me, when as yet there was none of them." (Psalm 139:16)
I pray for those who are angry because they can't control the circumstances of their lives or the world in which they live. May they know that Christ came with forgiveness, to give us the power to forgive and to turn vengeance for injustice over to You.
"For if you forgive others their trespasses, your heavenly Father will also forgive you, but if you do not forgive others their trespasses, neither will your Father forgive your trespasses." (Matthew 6:14,15)
I pray for America's military. May they know that it is only with God that they will have true valor, strength, and courage to be victorious against any threat our nation faces.
"For by you I can run against a troop, and by my God I can leap over a wall." (Psalm 18:29)
I pray for America's First Responders. May they serve with the understanding that they are ministers from God, ordained to maintain order and mitigate crises. May they know that You are with them to give them strength and wisdom from above.
"For there is no authority except from God, and those that exist have been instituted by God." (Romans 13:1b)
I pray for America's prison inmates. May they know in this season that though they are captive, they can be free on the inside, their crimes forgiven, and their lives redeemed by the God who wants all to be saved and come to a knowledge of the truth.
"One of the criminals who were hanged railed at him, saying, "Are you not the Christ? Save yourself and us!" But the other rebuked him, saying, "Do you not fear God, since you are under the same sentence of condemnation? And we indeed justly, for we are receiving the due reward of our deeds; but this man has done nothing wrong." And he said, "Jesus, remember me when you come into your kingdom." And he said to him, "Truly, I say to you, today you will be with me in paradise." (Luke 23:39-43)
I pray for America's governments and lawmakers. May they understand that unto us a Child was born and that the government is upon His shoulders.
"For to us a child is born, to us a son is given; and the government shall be upon his shoulder, and his name shall be called Wonderful Counselor, Mighty God, Everlasting Father, Prince of Peace." (Isaiah 9:6)
I pray for America's churches. May fresh perspective into the majesty of Advent and Christmas refresh them and draw them to the Light of the Son like never before, and may their message of the birth of a Savior who takes away the sin of the world be passionate and uncompromising.
 "The true light, which gives light to everyone, was coming into the world. He was in the world, and the world was made through him, yet the world did not know him. He came to his own, and his own people did not receive him. But to all who did receive him, who believed in his name, he gave the right to become children of God, who were born, not of blood nor of the will of the flesh nor of the will of man, but of God." (John 1:9-13)
Father, may the light of Your kingdom spread rapidly in the hearts of every man, woman, and child in our nation. In Jesus' Name, Amen.
Share this special prayer with a friend!
Remco Brommet is a pastor, spiritual-growth teacher, and prayer leader with over 40 years of experience in Europe, Southeast Asia, Africa, and the U.S. Born and raised in the Netherlands and having pastored his first church in Amsterdam. He moved to the U.S. in 1986. He and his wife, Jennifer, live north of Atlanta. When not writing books, he blogs at www.deeperlifeblog.com and assists his wife as a content developer and prayer coordinator for True Identity Ministries. Jennifer and Remco are passionate about bringing people into a deeper relationship with Christ.
Partner with Us
Intercessors for America is the trusted resource for millions of people across the United States committed to praying for our nation. If you have benefited from IFA's resources and community, please consider joining us as a monthly support partner. As a 501(c)3 organization, it's through your support that all this possible.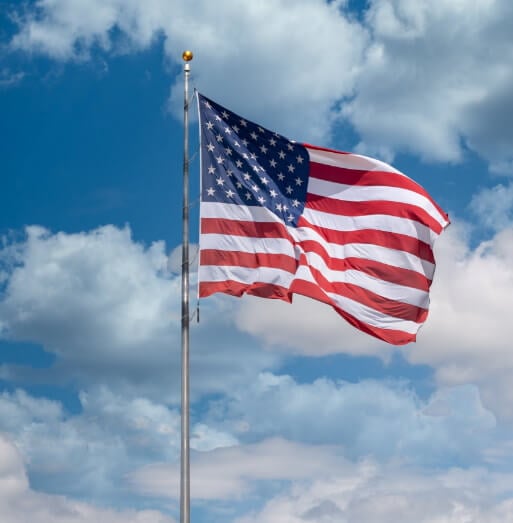 Become a Monthly Partner
You can post a prayer to share with others.
C f
December 8, 2022, 7:28 am
Father in heaven, may the events that Advent commemorates rise to the foreground of our minds so that we may stand again in awe of your greatness and glory. In Jesus' Name!
Zoe E
December 6, 2022, 12:28 pm
Father in heaven, may the events that Advent commemorates rise to the foreground of our minds so that we may stand again in awe of your greatness and glory. In Jesus' Name!