America's Fatherhood Crisis
Remco Brommet, IFA Contributing Writer
|
June 23, 2022
I Prayed
have prayed
Father, we pray for all the youth growing up in our nation without a father. Bless them and protect them God, and bring an end to the culture of fatherlessness in our nation.
Analysis. Two days before Father's Day, Fox News published an article by US Representatives Burgess Owens of Utah's 4th Congressional District,  Byron Donalds of Florida's 19th Congressional District, and former NFL great and current professor at the Fordham Gabelli School of Business Jack Brewer, entitled "America's crisis is a lack of fathers."
View Comments (12)
A timely piece, it captures a hidden societal problem that has been brewing for some time. According to the article, a staggering 18.5 million children are currently growing up without fathers. That number is corroborated by The National Fatherhood Initiative, which further elaborates on the issue with an array of facts and statistics.
For example, children growing up without a father are more likely to have behavioral problems and are 279% more likely to carry guns and deal in drugs. Children without fathers are 2 times more likely to suffer from obesity. According to the article in Fox News, they are nine times more likely to drop out of school and five times more likely to live in poverty. 90% of homeless and runaway children come from fatherless homes.
These sobering facts and numbers underscore the importance of a father figure in the home. And not just one who provides for his family, but one who is also involved hands-on in raising his children. The Fatherhood Initiative points out that involved fathers translate into better performance in school and less likelihood of stress in small children or delinquent behavior as they grow up.
I hasten to interject that these stats and facts do not imply failure on the part of single mothers. On the contrary. Single mothers have the herculean task of simultaneously being father, mother, and breadwinner for their children and that is a heavy burden to carry.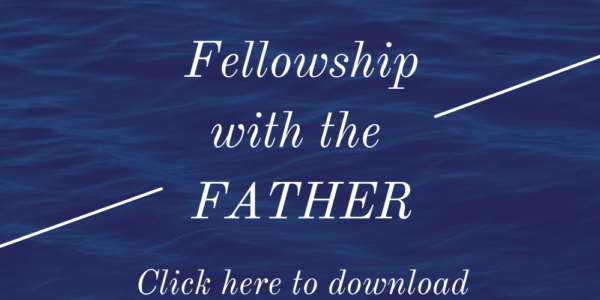 By God's design, a mother and father play complementary roles in providing nurture and discipline to their children, with the goal of them becoming stable and responsible members of society. The absence of a father means a lack of consistent teaching, modeling, and fostering discipline, respect for authority, and responsibility, with all the disastrous consequences highlighted above.
I have seen some of that first-hand. During my tenure as a law enforcement chaplain, I was sometimes called upon by municipal and county courts to meet with parents whose teenage and young adult children had frequent run-ins with the law. Many of them were diagnosed with Oppositional Defiance Disorder, which is extreme resistance to any type of authority, including parents, teachers, police officers, and even judges. I once remarked to an attending psychologist that it looked to me like Absent Dad Disorder, and he replied: "That's exactly what that is."
As believers and intercessors, we know that Satan attacks God's designs for human life wherever and whenever he can. He knows that ripping families apart will result in the gradual decline of society in general. According to the US Census Bureau, 50% of marriages end in divorce. The divorce rate among Christians is much lower, but still high considering that God hates divorce (Malachi 2:16). According to a study conducted by Shaunti Feldhahn in partnership with the Barna Research Group, cited in GotQuestions.org, the divorce rate among regular church attendees is around 30%. All those broken marriages result in broken homes and are a major contributor to children growing up without a father and developing emotional, psychological, behavioral, and anger issues.
The Bible provides ample truth and advice on God's designs for marriage and parenthood, which means that Christians could set an example to a society that has largely turned away from God and has forgotten and neglected healthy family values. Not only do we possess knowledge of divine truth and wisdom, but also as people filled with the Holy Spirit Christian fathers have direct access to their Heavenly Father's transforming work to make them effective in their earthly fatherhood. God desires to restore His design for family and fatherhood in us, and He has been working through men's ministries and movements like Promise Keepers to make that happen.
Be that as it may, the fatherhood crisis, both inside and outside the church, is a battle that is far from over. In fact, it is intensifying as more and more young men grow up to be fathers without the benefit of having had a father as a role model.
That is something to pray into as we recognize Satan's schemes to destroy mankind. Our echo of the Lord's Prayer that God's Kingdom come and His will be done on earth as it is in heaven (Matthew 6:10) includes the restoration of His design for fatherhood and family life, first in the people of His own possession (1 Peter 2:9) and then in society as eyes are opened to the need for divine intervention in the problems that underlie the violence, drug use, lawlessness, and psychological issues that abound.
Pray with me for:
The Church to re-emphasize the sanctity of Christian marriage and adequately teach the weight, beauty, and responsibilities of the covenant relationship He has designed, both to engaged couples preparing for marriage and to couples needing to strengthen their marriage.
The raising up of effective men's ministries in churches to help equip single men, husbands, and fathers, strengthening them in their true identity, clarifying their roles, and deepening their commitment and understanding.
Christian men, both married and single, of all ages, to embrace the opportunity to be a mentor and encourager in a child's life outside their own families – in school, in church, in the neighborhood, and clubs.
For awakening in the church to the need to pray for the strengthening of family values and the role of father among ourselves, and for a revival in the land that will call people into a relationship with their perfect Heavenly Father and a restoration of healthy family values.
For empowerment and expansion of men's movements like Promise Keepers to come alongside the Church in effective ways to bolster men's ministries.
For children in fatherless homes to turn to God to receive what earthly fathers could not give them.
For faithful fathers who have embraced their roles to be encouraged by their Heavenly Father with wisdom, love, patience, and affirmation.
"Father in Heaven, we unite in prayer for our earthly fathers today. Your heart must break for the children that grow up without a father. May they hear Your voice calling them to come to their Heavenly Father to give them what their earthly father could not. Strengthen the vision and commitment to fatherhood within Your Church and open the eyes in our society to realize the need for Your intervention in our fatherhood crisis and turn to You in repentance and search for help. Bless and affirm all those who are fathers. Give them wisdom, patience and love from the riches of your grace. In Jesus' Name. Amen."
How are you praying for an end to the culture of fatherlessness that plagues America? Share your thoughts and prayers below.
Author Remco Brommet is a pastor, spiritual growth teacher, and prayer leader with over 40 years' experience in Europe, Southeast Asia, Africa, and the US. Born and raised in the Netherlands and pastoring his first church in Amsterdam, he moved to the US in 1986. He and his wife Jennifer currently live north of Atlanta, GA When not writing books, he blogs and assists his wife as content developer and prayer coordinator for True Identity Ministries. Jennifer and Remco are passionate about bringing people into a deeper relationship with Christ. Photo Credit: Szilvia Basso on Unsplash.
Partner with Us
Intercessors for America is the trusted resource for millions of people across the United States committed to praying for our nation.
If you have benefited from IFA's resources and community, please consider joining us as a monthly support partner. As a 501(c)3 organization, it's through your support that all this possible.

Dave Kubal
IFA President
& CEO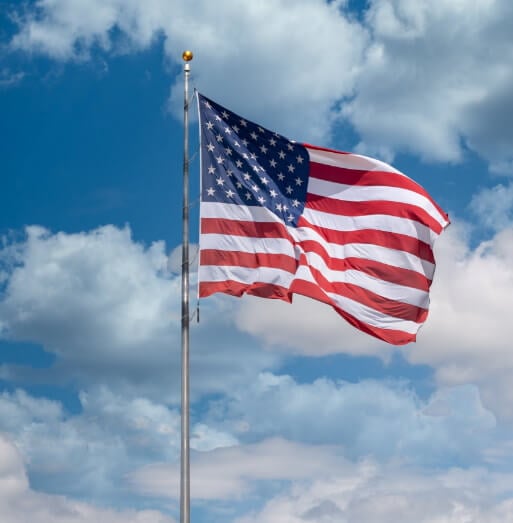 Become a Monthly Partner
You can post a prayer to share with others.
christine s
June 23, 2022, 7:08 pm
Father, we pray for all the children growing up in our nation without a father. Please specially bless them and protect them God, and bring an end to the culture of fatherlessness in our nation.