A WORD: ARISE, SHINE IN THE DARKNESS
Gloria Robles, IFA Intercessor
|
May 2, 2020
I Prayed
have prayed
Father, we thank You that we can trust You in the darkness. Be our light! Show us how we can be used in this precarious time--for Your glory!
An IFA intercessor received this word from the Lord–read it and pray–does it resonate with you?  Share below if you are hearing something similar. She shares it as an encouragement from her personal prayer time:
In my prayer time with the Lord, He spoke and said, "Look what happens when times of darkness cover the earth." I knew this was an invitation to dig in the word and study. Two verses stuck out to me.
View Comments (20)
The first was Genesis 1:2.
"The earth was formless and empty, and darkness covered the deep waters. And the Spirit of God was hovering over the surface if the waters."
The earth was in darkness, but the Spirit of God was hovering. Some translations say 'moving', but the definition is actually 'brooding.' He was  moving–brooding, bringing life. Though social media and the news are promoting fear, I am moved seeing nurses and doctors praying together, seeing nations making bold declarations, and worshipping the Lord passionately. I would say I see God at work even through COVID.
The second verse the Lord gave me was Isaiah 60:1-6.
Arise, shine, for your light has come,
    and the glory of the Lord rises upon you.
2 See, darkness covers the earth
    and thick darkness is over the peoples,
but the Lord rises upon you
    and his glory appears over you.
3 Nations will come to your light,
    and kings to the brightness of your dawn.
4 "Lift up your eyes and look about you:
    All assemble and come to you;
your sons come from afar,
    and your daughters are carried on the hip.
5 Then you will look and be radiant,
    your heart will throb and swell with joy;
the wealth on the seas will be brought to you,
    to you the riches of the nations will come.
6 Herds of camels will cover your land,
    young camels of Midian and Ephah.
And all from Sheba will come,
    bearing gold and incense
    and proclaiming the praise of the Lord.
The Lord spoke through this verse about what I believe is coming. The time is coming for us (Christians) to arise and shine. Verse 2 says darkness covers the earth and the people, but the glory of the Lord rises upon you. 
It's time to rise up. It's not time to hide–it's time to shine because the glory of God is on us. I believe this verse is sharing what can happen when God begins to move and it gives us a prayer strategy as well.
Verse 3–nations will come to Your light and kings to the brightness of your dawn. (Nations and leaders coming to Christ.)
Verse 4–your sons and daughters are coming home from afar (prodigals returning)
Verse 5–you will look and be radiant , your heart will throb and swell with joy (joy being restored, beauty for ashes)
Verse 6–herd of camels will come bearing gold and incense (supernatural provision)
This is not a time to cower in fear, it's time to rise up! People keep saying things will never be the same after COVID and I agree. I believe that things will speed up because there will be so many needs because of everything that was put on hold. Where there are great needs, there is a great opportunity for us believers to shine and be the light of  Jesus to those in need. Let's not waste this season, let us be a people prepared and ready to show Jesus to a hurting world. Let us be the light in these times of darkness.
How are you feeling God is using believers in this dark time? Share with us in the comments below!
Partner with Us
Intercessors for America is the trusted resource for millions of people across the United States committed to praying for our nation. If you have benefited from IFA's resources and community, please consider joining us as a monthly support partner. As a 501(c)3 organization, it's through your support that all this possible.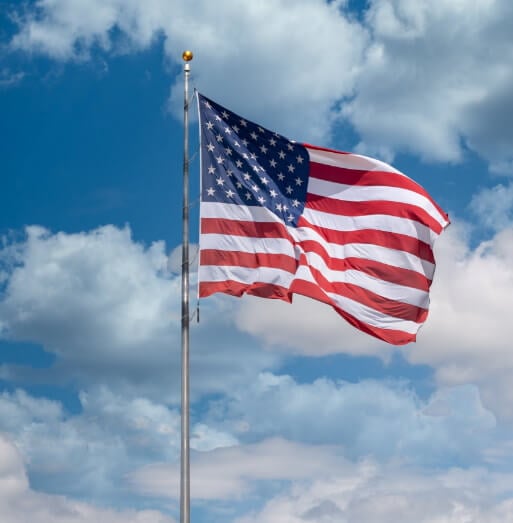 Become a Monthly Partner