A Call to Pray for Pastors and the Church
Gloria Robles, IFA Contributing Writer
|
July 19, 2022
A Call to Pray for Pastors and the Church
Gloria Robles, IFA Contributing Writer
|
July 19, 2022
I Prayed
have prayed
Father, You have called our pastors to a higher standard. We pray that You would give them wisdom and discernment to avoid falling, God, and that You would give them strength when they are weary.
Over the past few years, the church has come under much scrutiny as its leaders have been exposed for sexual immorality and other sins. Recently, an entire denomination has come under fire for covering up decades of sexual abuse in the church. Sadly, this does not appear to be coming to an end anytime soon. As I was praying over these things and pondering how to even share about them, I was reminded of a series of dreams I had. Though I will not disclose any names, I will share the heart of these dreams, so that we can be united in prayer about this.
View Comments (15)
September 2019 Dream
I dreamed I was inside a large church. I saw a man of God preaching — a well-known man who pioneered a revival. In this dream, as he preached, I noticed that something was wrong. He began to tug on his collar, as if he were uncomfortable. Finally, he fell to his hands and knees. I stood up to see what had happened; it seemed that the congregation had no idea — they just laughed as if it was funny. This man's face looked terrified as he crawled on his hands and knees like an animal.
The scene immediately switched, and I was now seated in the audience of a televangelist I recognized. As some of the televangelist's staff members spoke together, they mocked the man of God who had fallen in the previous dream. They had stacks of money before them as they counted the offerings and stuffed envelopes. I saw very large checks. Rather than displaying gratitude, these people were complaining. The funds were plentiful, but they were not satisfied; instead they were planning how to get more.
The scene switched again, and this time I saw some Christian worship leaders. They had considerable social-media influence but were using that influence in a way that did not glorify God. In secret, their lives were different from what they exhibited. But because they were leaders, their followers copied and imitated their behavior.
The Interpretation
Though men and women were highlighted, I believe these dreams are a rallying cry to prayer for pastors and the church. In the first dream, the man of God on his hands and knees reminded me of when Babylonian King Nebuchadnezzar became like a wild animal (Daniel 4:25–35).
"What did you see?" the Lord asked me. "Pride," I answered.
I believe that man of God represented the pride of the church. This man was once at the head of a mighty move of God. The opposite of pride is humility. If we ever expect to see revival, a pride-filled church will never see it, because pride glorifies self. We are called to be a church that is broken and fully dependent on Jesus Christ.
I believe this also serves as a reminder not to idolize the revivals of the past. The Azusa Street revival was wonderful, but that move of God was not His move for us today. We can get stuck looking back at the past, even when what we are looking at is something good. But what we need is a move of God for such a time as this!
With regard to the second dream, the Lord asked me: "What did you see?" I responded: "Greed." Here again, I believe the Lord is showing us how we ought to pray. Yes, we are called to an abundant life, and yes, we are called to prosper — but we cannot serve two masters (Matthew 6:24).
For the love of money is a root of all kinds of evil. Some people, eager for money, have wandered from the faith and pierced themselves with many griefs (1 Timothy 6:10 NIV).
Having money is not evil, but loving money more than loving God is. The Scripture clearly states that greed, the lust for money, has caused many to leave the faith. We would be wise to heed the warnings God gives us.
Concerning the last dream, the Lord again asked me what I saw; I saw lewdness, but more than that, I saw an idolatry toward church leaders. Our leaders and pastors are men and women as imperfect as we are. Because they are people of influence, it's natural that people want to be close to them and to emulate them. But then they are often elevated and treated as if they can do no wrong — like Jesus. To hold any human to that standard is to set them up for failure, because they are not Jesus. Your pastor does not want your worship; your pastor wants you to worship the Lord in spirit and in truth.
When I woke up, I felt overwhelmed. I was grieved for weeks. I sought God's interpretation of what I had seen. As an intercessor, I have never shared the names of the individuals I saw in those dreams. Instead, I went to the Lord in prayer for each leader. As far as I know, they are still running the race for Jesus today.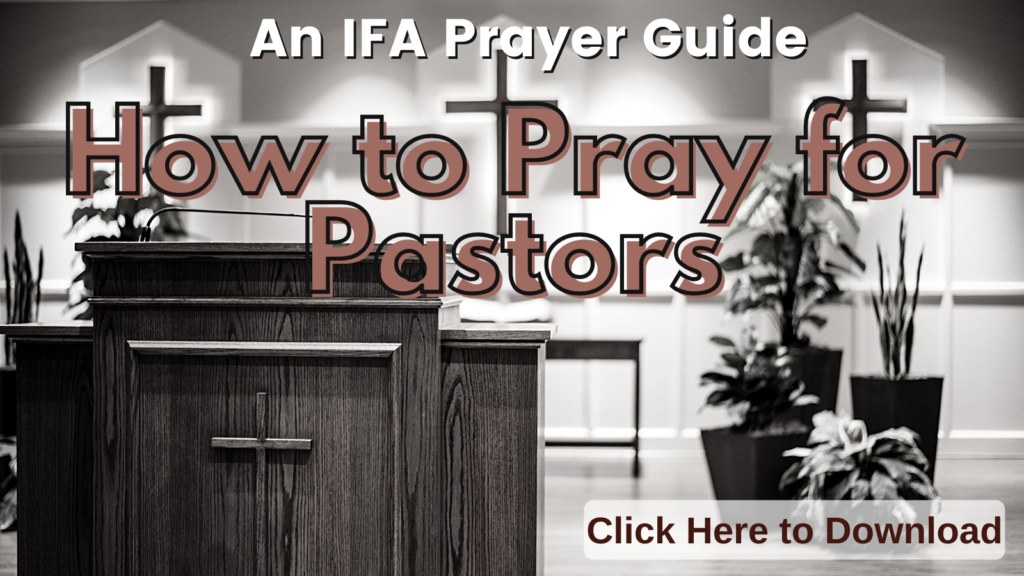 Pray for Your Pastors
Pastors carry a load that many of us never will. They are responsible to God for the sheep they oversee. They have a greater responsibility, and the Lord holds them to a higher standard. This is why they are so often the targets of Satan. Jesus said this to His disciples, speaking prophetically about how they would respond when he was arrested and handed over: " … I will strike the shepherd, and the sheep of the flock will be scattered" (Matthew 26:31 NIV).
This is still true today. What happens to the shepherds (pastors) can scatter the flock (the church).
When a pastor or leader falls away from God or is publicly exposed in some sin, the church is affected. When a pastor is involved in any form of moral or ethical compromise, the church is affected. When a pastor comes under direct attack, the church is affected. This is exactly what Satan wants: He wants weak, compromised pastors and Christians; He wants a divided church.
I wrote this article with a mind toward all the exposure we have seen in this nation over the past several years. The exposures have been national, and even global, but we must humbly remember that judgment begins in the house of God. If God is setting things right in this nation, that means the church is no exception.
How Should We Respond?
When any pastor or Christian is thus exposed, one very human response is to point the finger of condemnation. A righteous anger over sin is acceptable. A feeling of sadness for a fallen leader is also acceptable. Condemnation is unacceptable. We are urged in Scripture to examine ourselves and not to let our hearts be lifted up in pride, lest we fall too (Galatians 6:1). This is where we, as Christians, must be careful. I do believe that we will continue to see God uncover everything that has been hidden, even in the church. We must guard our hearts from the pridefulness of thinking that these things could never happen to our leaders or to us. Intercessors, remain humble before the Lord. 
As an intercessor, your call is to a lifetime of standing in the gap for others. In simpler terms, we live to pray — it is like breathing to us; prayer is our oxygen. Prayer is our first response to any situation. We must not have any other gods before us, and this includes our pastors and leaders. Our worship, adoration, and praise belong to the Lord. This means our eyes must be fixed on Jesus Christ at all times: When times are favorable, our eyes are on Jesus; when all hell is breaking loose, our eyes are on Jesus. Intercessors, guard your hearts from idolatry. 
One Final Reminder
In the 1980s, two famous televangelists were publicly exposed for sexual immorality. Their fall was great, but both have since repented and been restored to full-time ministry. This reminded me of kings David and Saul: God had called both men to lead his people; both men sinned against God on more than one occasion. And yet Saul lost everything, including his kingdom, while David was the successor to that kingdom and is remembered as a man after God's own heart.
What made the difference? The heart. Saul never took responsibility for his sins or demonstrated any genuine repentance. He cared more about his honor before the people. David, on the other hand, displayed the fruits of true repentance and showed that he cared more about his private devotion and worship before the Lord (1 Samuel 15:30 and 2 Samuel 24).
If any pastor or church is exposed in this way, our job as intercessors is to pray. It is up to the Lord to decide who will be restored and who will be permanently removed. Intercessors, never stop praying for your leaders.
I urge you, first of all, to pray for all people. Ask God to help them; intercede on their behalf, and give thanks for them. Pray this way for kings and all who are in authority so that we can live peaceful and quiet lives marked by godliness and dignity. This is good and pleases God our Savior, who wants everyone to be saved and to understand the truth (1 Timothy 2:1–4 NLT).
Let's pray together:
Father,
Forgive us for allowing ourselves to be so divided. Forgive us for being lifted up in pride.
Forgive me if I have allowed myself to become arrogant and proud.
I humble myself before You and ask You to examine my heart and search me. Point out anything You find offensive in my life. Create in me a clean heart. You said that You will never reject a broken and contrite spirit.
I cast off despair, division, anything and everything that is hindering me from worshiping and walking with You.
Forgive me, Lord, if I have idolized my pastors and leaders. They are only men and women, just like me. Forgive me for giving man the glory that belongs only to You.
I ask that You bless all pastors with wisdom, boldness, and strength — as leading Your people is no easy task. I pray that You would give them discernment like that of the sons of Issachar, to know the times and seasons we are in now, and to act accordingly.
Father, I pray that You would strengthen pastors who are weary. I pray that those who are compromised by sin would heed Your call to turn back wholeheartedly and serve You as they did at first. You are a merciful and long-suffering God, but You do not ignore continual sin.
Father, breathe on Your church; revive us once again. In Jesus' name, amen.
Are you praying for pastors? And how are you praying for the church?
Author Gloria Robles is a passionate intercessor with a prophetic voice for today. For more from Gloria, go to Spotify or Anchor to listen to her podcast Something To Share. Photo Credit: Aaron Burden on Unsplash.
Partner with Us
Intercessors for America is the trusted resource for millions of people across the United States committed to praying for our nation. If you have benefited from IFA's resources and community, please consider joining us as a monthly support partner. As a 501(c)3 organization, it's through your support that all this possible.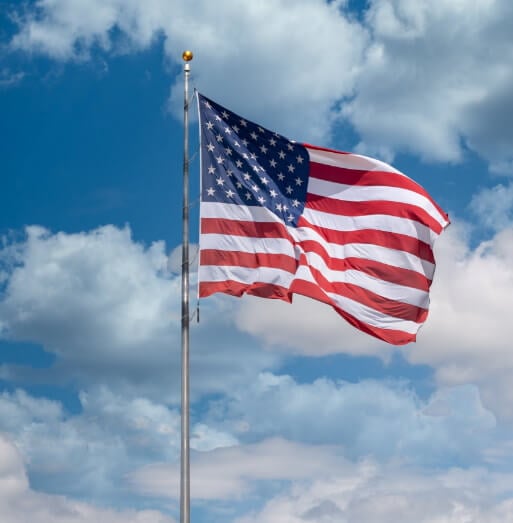 Become a Monthly Partner
You can post a prayer to share with others.
christine s
July 19, 2022, 6:46 pm
Father, You have called our pastors to a higher standard. We pray that You would give them wisdom and discernment to avoid falling, God, and that You would give them strength when they are weary.
Alan V
July 19, 2022, 7:56 am
Father, You have called our pastors to a higher standard. We pray that You would give them wisdom and discernment to avoid falling, God, and that You would give them strength when they are weary. Renew a right spirit in pastors, Lord.