Texas
State Prayer Call:
Every Thursday at 7:30 AM & 8:30 PM CT
(351)999-3722
Access Code: 3588502
State Leader(s):
Donna Phillips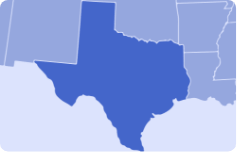 Download State Prayer Guide
Post Your Prayers For Texas
Submitted Prayers For Texas
David C
July 1, 2022, 7:00 am
Lord, we lift up to You Austin City Council members Vanessa Fuentes and José "Chito" Vela. Reveal to them Your perfect love as spelled out in Palm 139 and Jesus' blood. Overwhelm them with Your love as Father. Heal any soul wounds or trauma. Give them Shalom- peace, in Jesus' name, amen.
Vern S
June 22, 2022, 9:48 am
Precious Lord, please guide our leaders. Please embolden the Ekklesia in Texas to step up and appeal to Heaven for boldness, courage, power, obedience to our purpose, and protection for ourselves and our families. Help us to partner with you in the "called out" governing people you talked about in Matthew 16:18 knowing that "the gates of hell cannot prevail against us in You". I lift this in Jesus' name knowing what You said "when we pray believe we receive that for which we pray, and we shall have it!" Thank you!
Celly H
June 21, 2022, 9:35 am
Heavenly Father your word is truth n your promises faithful! Help us to stay focus n steadfast that u do supply our needs. We thank you Lord, for being our Savior, our Provider, our Healer, our All we need is in you!!!🙏
LaDonna P
June 18, 2022, 11:44 am
Father, I Pray we all get a revelation of Fearing God 1st, then honoring Man & Our Authorities, especially "hired or volunteer" ones. I pray you reveal who are against the Fear of GOD. The Fear of God is the beginning of Wisdom. I I pray our Government Leadership be humble yet bold, sincere, unselfish yet unshakeable in righteousness for all & HEAR ONLY to do the Voice of God, I Pray Psalms 91 over them and pray they will not follow a stranger's voice, such as in cultures', friends, social groups, media, internal/external pressures, intimidations, fears, authorities, or any other voice, they WILL NOT FOLLOW the enemy of our Souls. Father I pray, for Angels to be sent out to accomplish the plan of God to the Heirs of Salvation and add Laborers, Abundant Provision, Creative Ideas, Community Unity & Support. I Pray our Texas & National Leadership support Families, both Roles and both Genders Equally. I pray Men and Fatherless Boys become a priority and focus group. I pray for correct Family Structure, Alignment, and Support. I pray a Flood of Angels with Honest, Caring, Sincere Volunteers and Believers with many willing hands of Influence to be set around our Leaders to Guard, Back & Protect us & them as they defend Liberties For where the Spirit of the Lord is, there is Liberty and Father, You even showed us How Jesus is our example as the Author of our Liberties. I pray Texas & every State will "REMEMBER" & "capture" the very intent of God as Our Grandfather's knew and inspired /Led and have died to make it easy and clear... America is God Believer Friendly by design. I pray each Resident in Texas will not be distracted, lustful, weak, deceived, disconnected, disinterested, or lazy, Father compel us and help us be like you Show us how to help Everyone pursue The Right for Justice, Liberty, and to freely live out our own Destinies without Forced interruption by anyone, especially serving or "paid /elected/ volunteering Govt Officials. Proverbs 21:3 "to do righteousness and justice is desired by the Lord rather than sacrifice" Micah 6:8 says "do Justice, love kindness & walk humble with God" Holy spirit, would you please move and compel even the wealthy to desire to care about Ethics, Integrity, Truth Justice, Peace, and Liberty for All & not just try to fortify those select few entitled to have "labels" and privilege. Privilege in that suddenly not required to be able know what male or female means,, AFTER getting lifetime Citizen paid/supported jobs. I pray Believers become aware, open & enlightened to rise up & provide the Witty, Creative, solutions and Ideas to LEAD our State in having the SAFEST BORDERS with the "least amount of Traumatized or Victimized, Trafficked, Abused, Missing, Violated, Needy, Abandoned, Sick, and Dying Residents and Citizens. I pray a Spiritual Wave overcome us all to have a Sound, Mature, Wise as a Serpent Leadership to prepare our Children and Grandchildren to Guard, Protect, Defend, Pursue Intelligence, God, and Progress Liberty and Freedom for all in and across each city, I pray "you help us not be led into temptation: or that we not fall into Deception or being thinking we should be better/ more advanced people " yet attempting to really be "as smarter than God or as our own God", and allowing experimentation with our Children's very own makeup. Oh Father, this is leading to the eventual building of the "armies against God" with our very own Children and Grandchildren. I pray we are smarter, wiser, faster, quicker, and ahead of the curve with Discernment of the Times, in Jesus Name I pray.
Juanita W
June 10, 2022, 2:11 pm
Lord protect our leaders from every attempted assault of the enemy both spiritual and natural. Surround them with members who walk Godly wisdom, understanding and insight. No weapon formed against them or their families will prosper. Thank You Lord for great victories in righteous and just legislation for the people.
DAVID L
June 8, 2022, 12:23 pm
May God provide wisdom, discernment, encouragement, protection, sensitivity to His Spirit and courage to DO WHAT IS BEST FOR TEXAS AND AMERICA! To God be the glory! David Littlefield Romans 8:37-39
Judy B
June 8, 2022, 10:05 am
Lord, stir up hope in our hearts today. No matter what impossibilities lay in front of us, we know You are the God of the resurrection and "impossible" does not hinder Your movement. Continue to move in the heart of this nation and draw us to a place of repentance. Draw us back to You. Father, we lift our voices and cry to You right now for Your help and justice in the great State of Texas and America. We ask You Father, first and foremost, that if there are any unrighteous politicians in America who can still be saved - from the local School Boards and town level to the highest level of government – we ask You to save them. I pray over the United States, that governing officials would seek the Lord for sound knowledge and judgment, to lead with wisdom. Father God, give me wisdom like the psalmist as I pray the words of Psalm 119:66 "Teach me good judgment and knowledge, for I believe in your commandments" and ask You to lead me in the areas where my judgment needs growth. While I pray for the hearts and attitudes for our public servants, for the men and women holding public office, I more explicitly pray for my fellow citizens that they be inclined to God. That they be consumed by a desire for righteousness when electing public servants. Amen.
Romance G
June 2, 2022, 3:16 pm
Heavenly Father, we pray for Texas, freedom, and revival. We believe You will continue to have your hand in Texas. We pray for all those who are in authority to make the right decision to go or You🙏. In Jesus' name, amen.
William D
June 2, 2022, 9:03 am
Dearest LORD, we ask for YOUR INTERVENTION in the hearts of all those in this administration. Those that are being used by evil. To turn to YOU for forgiveness. We also ask that more states would be abortion free states. Thank YOU LORD for YOUR answer to our prayers according to YOUR WILL, in JESUS NAME, amen. Thank YOU LORD. We love YOU
DAVID L
June 2, 2022, 8:29 am
Heavenly Father, we ask your presence and guidance for those in our state government - that they will seek your wisdom, discernment, encouragement, protection and be sensitive to your Spirit as they direct the future of our great state. May your presence provide the necessary courage to DO WHAT IS BEST FOR TEXAS AND AMERICA! To God be the glory, David Littlefield Romans 8:37-39