North Carolina
State Prayer Call:
3rd Friday of the Month (Starting on July 15th) 12 noon ET
(605) 313-4494
Access Code: 5974818
State Leader(s):
Brenda Jackson-Little
State Motto:
Esse quam videri, translated "To be, rather than to seem"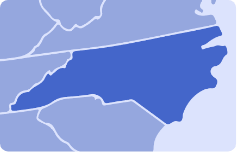 Download State Prayer Guide
Post Your Prayers For North Carolina
Submitted Prayers For North Carolina
Jo Ann V
June 25, 2022, 9:09 am
Prayers of thanksgiving for end to Roe. Please Heavenly Father help NC see the value of life. Help it's laws change to support the unborn and to give moms and families true help. We pray for our pregnancy resource centers, for their safety and for abundant resources. We pray for hearts to change #FORTHEIRLIVES. It is in Jesus' name we pray. Amen
Danny M
June 14, 2022, 12:45 pm
We pray this for all the Supreme Court Justices and their families: If you say, "The Lord is my refuge," and you make the Most High your dwelling, no harm will overtake you, no disaster will come near your tent. For he will command his angels concerning you to guard you in all your ways; (Ps 91:9-11)
Tharesa L
June 13, 2022, 6:28 pm
Father God, Lord, may the scales drop from our eyes and Your Word take hold in our eyes; that we will have a clear understanding, a revelation that You are the Creator. It is You that have created us and not we ourselves. Your word is truth. "O Lord, you have examined my heart and know everything about me. You know when I sit down or stand up. You know my thoughts even when I'm far away. You go before me and follow me. You place your hand of blessing on my head. I can never escape from your Spirit! I can never get away from your presence! If I go up to heaven, you are there; if I go down to the grave, you are there. I could ask the darkness to hide me and the light around me to become night— but even in darkness I cannot hide from you. To you the night shines as bright as day. Darkness and light are the same to you. You made all the delicate, inner parts of my body and knit me together in my mother's womb." ‭‭Psalms‬ ‭139:1-2, 5, 7-8, 11-13‬ ‭NLT‬‬.
Susan P
June 11, 2022, 12:36 pm
Heavenly Father, as you tell us to put on our spiritual armor to prepare ourselves for battle- right now - in the state of NC- discussions are occurring around joining the Convention of States. We know You see the abuse of this nation that has been occuring . This was not your plan for a free country. Lord, we confess our corporate sins of murder, rage, greed, desire for power and humbly ask You to return us to self governing states of civility. In Jesus name, AMEN
Bob S
June 8, 2022, 9:03 pm
The New American » Constitution/Politics » Convention of States Board Member Co-authored Anti-2A "Conservative Constitution" Convention of States Board Member Co-authored Anti-2A "Conservative Constitution" by Steve Byas December 20, 2021 Facebook Twitter Linkedin For years, many constitutional conservatives have been warning fellow conservatives about being taken in by the Convention of States (COS) Project and others calling for a constitutional convention to alter our present Constitution. Warnings that such a convention could result in scrapping the document that created our present constitutional republic have been ridiculed — with convention proponents arguing that they are not wanting an entirely new document, but only want to rein in the federal government. Here is more cause for concern: A Legal Advisory Board member of COS has co-authored a model "Conservative Constitution" for the Constitution Center's Constitution Drafting Project as a replacement for our present document, potentially to be adopted at any constitutional convention — or, as advocates prefer to call it, a "Convention of States." That board member is Robert P. George, a supposed conservative, whom COS Action President Mark Meckler calls "the foremost conservative constitutional scholar in America." George occupies an endowed professorship at Princeton, previously held by progressive Woodrow Wilson. (Interestingly enough, while at Princeton, Wilson advocated drastically altering our form of government, to make it more like the British system.) George is a member of the globalist Council on Foreign Relations (CFR) who "fiercely opposed" the candidacy of Donald Trump in 2016, later calling Trump's efforts to restrict immigration "unjust." This background should explain why, while George's draft of a new constitution for America is called the "Conservative Constitution," the document is actually quite radical in places. No doubt supporters of the constitutional right to keep and bear arms will be rightly alarmed at the draft's language on that subject: Neither the States nor the United States shall make or enforce any law infringing the right to keep and bear arms of the sort ordinarily used for self-defense and recreational purposes, provided that States and the United States in places subject to its general regulatory authority, may enact and enforce reasonable regulations on the bearing of arms, and the keeping of arms by persons determined, with due process, to be dangerous to themselves or others. [Emphasis added.] Those familiar with the rhetoric of the anti-gun Left will quickly recognize that this portion of the draft creates opportunities for federal and state governments to so regulate the private ownership of firearms to render such a right practically null and void. But the draft goes far beyond essentially gutting the right to keep and bear arms. As one reads through the draft, its similarity to the language used by the Founding Fathers is striking. Mixed in with that language, however, are changes that, rather than making the document friendlier to the concepts of limited government and liberty, would create a constitution transferring vast swaths of power to the federal government. The "Conservative Constitution" would reduce from two to one the number of senators that would represent each state. While returning the election of senators to the respective state legislatures (rather than through a popular vote as required under the 17th Amendment) is a good thing, the draft adds language that is silly at best, and dangerous at worst. "Before taking office, each Senator shall pledge by oath or affirmation to promote the common good and long-term welfare of the nation and not the interests of any party or class." As it stands now, each member of Congress takes an oath to follow the Constitution of the United States, an oath that is routinely ignored by almost all members. We can only speculate how promoting the "common good and long-term welfare of the nation" might be interpreted. Some members might decide that following the restrictions of a written constitution is not for the common good and long-term welfare of the nation. The draft also modifies the impeachment process, lowering the threshold for conviction from two-thirds to three-fifths. Presently, the grounds for the removal of a president from office are limited to four offenses — treason, bribery, and high crimes or misdemeanors. This draft only says that the House "shall set forth specific grounds in written articles of impeachment." In the two Trump impeachments, advocates of his removal from office tried to skirt the four constitutional grounds, charging him with the more ambiguous "abuse of power," which is, of course, not mentioned in the present Constitution. Under the draft's proposal, Congress would have no limitations on any chosen grounds to remove a president from office. Not only does the document make it easier for Congress to remove a president from office, it makes a dramatic change in how that person is to be elected, specifically requiring a "national popular vote" to choose the president. Thus, the draft proposes to eliminate the Electoral College system that we now use. And, the draft removes the requirement for a president to be a natural-born citizen, changing that to "any" citizen. Under the provisions of the proposed "Conservative Constitution," Congress is given the power to "create a central bank with the authority to issue currency and to make it legal tender for debts," and to expand the power of that central bank in order to "protect its independence." The central bank we now have — the Federal Reserve — already possesses immense power, but this draft proposes that a central bank be given even greater "independence" from our elected officials. Finally, the draft proposes that "there shall be nine judges of the supreme court" — arguably a good thing — who shall hold office for 18 years, with a vacancy occurring every two years by staggering the terms. If a judge were to die, resign, or be removed by impeachment before the end of his term, "a new judge shall be appointed for the duration of the term only." This is a proposal that has received much support from the Left, angry that President Donald Trump was able to nominate one-third of the present Supreme Court. In fairness, there are good provisions included in this draft, but that raises a very serious question. If a provision is worthy of changing the fundamental law of the country, then our present method of amending the Constitution should be sufficient. What we do not want is a wholesale change of our Constitution, which would include the abolition of the Electoral College, the gutting of the right to keep and bear arms, and other such bad provisions. The very fact that a Legal Advisory Board member for the Convention of States Project has proposed a new model Constitution should serve as further evidence that an Article V Convention could open up our present Constitution to massive revisions, or even being replaced by an entirely new document. Our present Constitution is not the problem. The problem is that our public officials, in all three branches of government, do not adhere to it. Instead of expending energy and money promoting a Convention of States, citizens should focus their efforts on electing good men and women to Congress and the presidency. At best, a convention would meet, adopt a few positive reforms, and adjourn. At worst, the convention would meet and overthrow our present system of government. As the draft demonstrates, it is highly unlikely that we would have a better constitution than the one James Madison, George Washington, and the other Founders crafted back in 1787. As the late Justice Antonin Scalia opined, our century is a poor one in which to write a constitution. Could anyone elected to such a convention today produce a document as good as the one adopted in the 18th century? This coup d'etat against our republican form of government can be stopped by our state legislators, but citizens informed of the dangers of a constitutional convention absolutely have to let those state legislators know those dangers. One cannot presume that they know what is wrong with having a constitutional convention. Even legislators who believe in our form of government can be misled by those intent on destroying our institutions. We must counter propaganda, such as this coming from the Constitution Center, with accurate information on the dangers of a constitutional convention.
Susan P
June 8, 2022, 9:32 am
I thank you, Lord, that even now as I pray you are raising up a new generation of pro-life young adults in NC that desire to show your Glory to all. Protect these students as they spread your truths about abortion. Protect the minds of every child ( pre-k on) from worldly thinking . Raise up and place biblical leaders, Lord,, in every branch of government in NC. Give us all Godly confidence to declare "God is NOT Dead." In your Mighty Name, Jesus- Amen
Robin B
June 3, 2022, 11:11 am
Father , Thank you for yor mercy & grace. You are so patient and merciful and your truth endures to ALL generations! For this we give you praise. We need you desperately Lord and the next generation needs you and your salvation. Without you they have no hope. I agree Father with each of the prayer here offerd up for North Carolina and with my brothers in sisters I stand united with them in prayer against the darkness trying to meddle in our state! This is our turf Lord! And we oppose this darkness together in Jesus name! We ask you to bind those forces and personalities who wish to undermine North Carolina and pour out your truth instead. Censorship is no match for Holy Spirit and the Word! The word is quick, powerful, sharper than any two edged sword! Cover our heads in the day of battle king of kings. Lead us into victory for it is FINISHED in Jesus name! We arr conquerers because you conquered first! Arm us with the while armour of God and strengthen us to do your will and finish strong! Who are these meddlers any way? Who are they against the Lion of Judah! They are wimpering in the prescence of Almighty God! They are no match for you God! Guard us Lord with your truth for it is our buckler! Prepare us for advancement not retreat! We humbly ask for your wisdom Lord. Show us how to advance and take ground in NC for there is no room for retreat and may we give no place to the enemy. He is not welcome in NC. Guard our homes and help us "be and not seem" even in our homes according to NC's motto. May truth and love permeate the nuclear family including mine. Strengthen our families Lord. Raise up the Daddies to lead their homes in your truth! Raise up us Mamas to love and honor Daddy and love & train our children your way O God! Grant us discernment and help us be sober as we go about our lives. Help us be effective for your kingdom in our homes and without. Thank you father and thank you Lord for all you are and we look forward to these answered prayers! In Jesus Mighty name, Amen❤
Venisa V
June 2, 2022, 2:10 am
All-powerful, all knowing. Living & Loving God…Thank You that You are Abba Father, Friend, and Holy God!! Our Way Maker. We "lift our eyes to the hills from whence coming our help our help comes from the Lord the Maker of Heaven and earth (from Ps. 121)." Father we ask Your hedge of protection around North Carolina schools…and especially Morganton, NC schools asking Your ring of fire round about them!! Every Public School. . Every Private School. Every Magnet School. Every Elementary School. Every Middle School. Every High School. Every College. Every Trade School, etc…Lord God Almighty, may these needless and pointless shootings that take innocent lives cess in the Name and Blood of Jesus!! Help every young person in NC come to know the value of life as You see it Gracious Lord God…and it is precious….and that they are precious to You, Loving God…so precious "You sent Your Son to die for them (John 3:16-17)." Instead of CRT may Your Words of Truth reign from Your Word…for "where the Spirit of the Lord is there is freedom!" May prayer to You, Lord God, be gladly brought back into NC schools…and all the schools around this nation and the world …"If my people who are called by My Name will humble themselves and pray and seek my face and turn from their wicked ways, then will I hear from Heaven and heal their land." Thank You God for Your great and precious promises!! Help us fulfill the part we are responsible for from Your promise above. Help us stand on Your promise of healing for our dry and thirsty land…as a deer pants for steams of water let our souls thirst for You in NC, and across this nation and across our world. Bring salvation to the lost souls who stand in need of transformation and make them all new creatures in Christ Jesus the Lord!! Help prodigals or those backslidden to come running up the road into their Father's open arms that have been waiting all along!! In Jesus' Name, Blood and Word do away with every bit of racism in NC and Morganton schools …let no unholy agenda of any kind confuse students of who God has called them to be. For we know confusion is not from You God…but from the enemy. In Jesus' Name, Blood, Word and Power let every lie of the enemy be done away with coming against all students, all teachers, all the schools staffs…rescue them out of all their troubles!! In Jesus' Name we pray believing Who triumphed over His enemies publicly…when He died and rose again…and the same power that raised Jesus from the dead…lives in us!!! Glory to You God!! Amen!!
Sheryl C
June 1, 2022, 5:34 am
Dear Lord, I ask You to send your warrior Angels to surround every inch of North Carolina in this deceitful time. You know every thought and deed, and ask that all lies be revealed where there is an attempt to hide the truth. Thank you Lord for hearing our cry to You and protecting North Carolina from the fiery darts of the evil one. In the mighty name of Jesus, Amen.
Tamiara C
June 1, 2022, 3:21 am
Speaking JESUS Over North Carolina!!! Speaking the Blood of JESUS Over the state of North Carolina!!!! Kingdom come, Will be done Here on the Earth as it is in Heaven in North Carolina today and everyday in JESUS NAME!!! Allow your Fire to falll upon us oh Lord so we may GLORIFY YOUR NAME JESUS!!!! Amen🔥🔥🔥
Pray For North Carolina Leaders