Hawaii
State Prayer Call:
Every 1st and 3rd Saturday of the Month
(605) 313-5367
Access Code: 1190750
State Leader(s):
Shigemi Okada
State Motto:
Ua Mau ke Ea o ka 'Āina i ka Pono, translated "The life of the land is perpetuated in righteousness"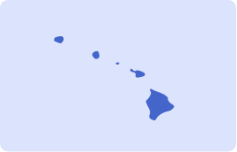 Download State Prayer Guide
Post Your Prayers For Hawaii
Submitted Prayers For Hawaii
Carolina J
May 22, 2022, 12:37 am
Heavenly Father, in the name of Jesus, please move upon thy believers in Hawaii to vote Biblically. Help us to break through the multi-generational Democratic stronghold over our state. Help us to expose their corruption and put an end to it. Please help us to stand up and run for office, like David against Goliath, and help thy people to win. Please convict every believer to vote in the primaries. Please convict our pastors and ministry leaders to educate our people about the evil agenda advancing against our God given liberties. Please urge thy people to become active and involved in civic duties. We are sorry for our multi-generational apathy and selfish contentedness with our comfortable lifestyles. Please compel thy people to take their places in government and to vote with knowledge for candidates who have "the fear of the Lord". Please help us to do our part. O Lord, please have mercy upon us! In thy name, Jesus, we pray.