YOUR PRO-LIFE VOTE IMPACTS LIVES–DON'T BE FOOLED OTHERWISE
Margot Cleveland
|
October 25, 2018
YOUR PRO-LIFE VOTE IMPACTS LIVES–DON'T BE FOOLED OTHERWISE
Margot Cleveland
|
October 25, 2018
I Prayed
have prayed
Our elected officials have a direct impact on how many abortions are performed in this country and who gets them—read this and pray for pro-life candidates to be elected who will expose the horrors of the abortion industry in America. Click to download our new Intercessory Intel Report on Life.
Can a mother forget the baby at her breast and have no compassion on the child she has borne? Though she may forget, I will not forget you! (Is 49:15)
View Comments (5)
[B]uried in a federal court opinion was a startling revelation: the Obama administration Office of Refugee Resettlement (ORR) transported minor illegal aliens to New Mexico for abortions to avoid state parental notification laws. Further digging in documents filed in the case, but not mentioned in the court opinion, reveal an even more extreme abortion-on-demand mindset of those charged with caring for the girls.
Transporting Minors
First, several email threads confirm last week's reporting that under the Obama administration, girls were transported or transferred to other states to avoid parental notification laws. For instance, one email referenced the "need" to drive a minor to San Antonio from another Texas-based shelter. In this email, the ORR representative added, "we had driven minors from El Paso to Albuquerque NM which is bigger distance from your program to San Antonio [in] order to get this procedure done."
Texas law requires minors to obtain parental consent or a judicial bypass to obtain an abortion, while New Mexico does not. Another email confirmed "this is why termination of pregnancies are done in New Mexico." (This email also indicated the ORR representative had a cozy relationship with a Texas family court judge potentially involved in bypassing the state's parental consent requirement.)…
Late-Term Abortions? Yep
The ORR under Obama did not merely transport or transfer girls to avoid parental consent. It also appears, from the email correspondence, that pregnant minors, called unaccompanied alien children or UAC, were transferred to other states to obtain late-term abortions….
Obtaining Federal Funding?
The email exchanges between Obama administration ORR employees also raise a serious question of whether the field specialists approved reimbursement for abortions or the travel costs related to the abortions. For instance, in one discussion concerning arranging for a minor to obtain an abortion, an ORR representative reminded everyone "that ORR programs can only pay for the termination of a pregnancy if it is a result of rape."
But other email threads raised the possibility that the ORR employees were gaming the "rape" and "incest" exceptions to authorize taxpayer payments for the abortions. For instance, one exchange noted that a 17-year old had consensual sex with a 28-year-old man, but then later said she had sex with the man for money she used to travel to the United States. Notwithstanding the consensual nature of the sex, the email ended with a request for guidance because the "incident may not meet the criteria of rape."…
Whether the ORR improperly used federal funds to pay for abortions, or travel expenses related to abortions, is unclear. But these emails suggest that possibility and a further investigation into the ORR officials involved is warranted.
While little else can be done at this point, these emails are nonetheless significant because they expose the extreme views of those leading the ORR program under the Obama administration—so extreme that they wanted girls to have access to late-term abortions, without any parental involvement, and with federal funding if at all possible. These facts deserve to be known. (Excerpts from Margot Cleveland article in The Federalist)
Partner with Us
Intercessors for America is the trusted resource for millions of people across the United States committed to praying for our nation. If you have benefited from IFA's resources and community, please consider joining us as a monthly support partner. As a 501(c)3 organization, it's through your support that all this possible.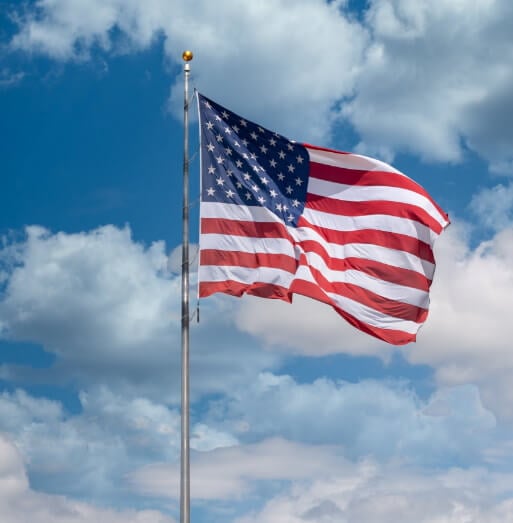 Become a Monthly Partner