Lord, deliver us from the lying spirit that has so thoroughly infiltrated Washington, D.C.
President Joe Biden's expansive new executive mandates requiring that tens of millions of Americans receive the COVID vaccine sent shockwaves through the country this week.
I'm sure there will be plenty of analysis and commentary pieces on the privacy violation, government expansion, and authoritarian nature of the executive rule. Those arguments are increasingly more important as the pandemic continues to serve as a useful emergency in the expansion of government control.
This week, though, what has been brought to mind is a more specific part of this complex problem, namely the lying spirit. This spirit infiltrated the courts of Israel's government when Ahab was king (1 King 22).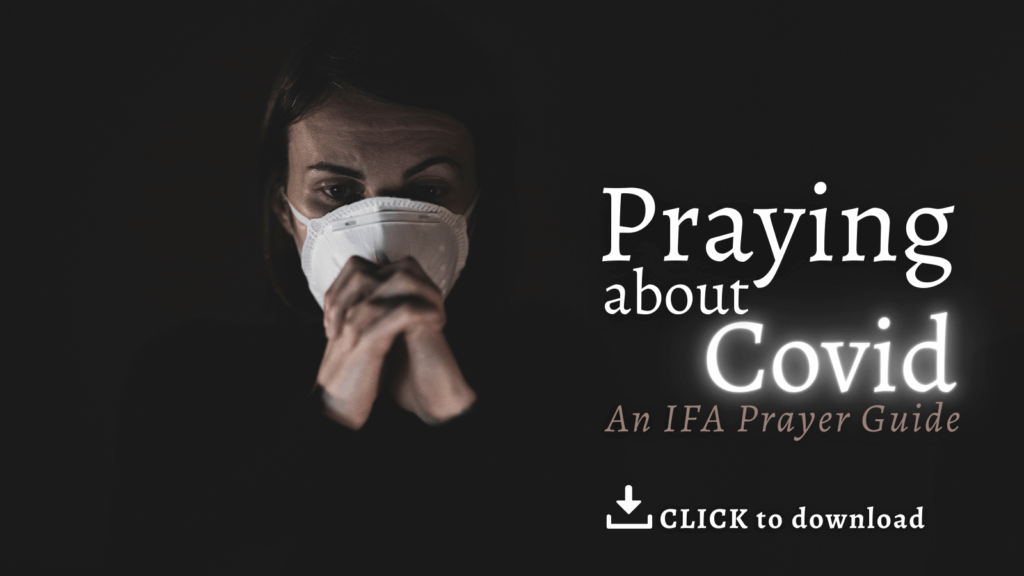 I fear that same lying spirit has infiltrated our government today, and we need to pray it be exposed. Light scatters darkness.
Consider these three comments made just in the last few months.
White House Press Secretary Jen Psaki: Vaccine mandates are "not the role of the federal government; that is the role that institutions, private-sector entities, and others may take."
U.S. Centers for Disease Control Director (CDC) Rochelle Walensky: "To clarify: There will be no nationwide mandate," Walensky said in July. "I was referring to mandates by private institutions and portions of the federal government. There will be no federal mandate."
House Speaker Nancy Pelosi: "We cannot require someone to be vaccinated. That's just not what we can do. It is a matter of privacy to know who is and who isn't…"
Of course, Biden himself pledged there would be no vaccine mandate in December of last year.
"I don't think it should be mandatory," Biden said of the mandate. "I wouldn't demand it be mandatory."
To be fair, sometimes circumstances change so that leaders can make a different decision in good conscience without outright lying. But this case seems different. Within the last year, the top officials on this issue assured Americans that the principles of our nation prohibited a vaccine mandate.
Now, those principles are apparently not so important.
Sometimes these D.C. Insider columns are longer, and we try to use solid rhetoric and argumentation to make a certain point. This week, the article is shorter.
I think we've had enough talking points this week, enough words.
The real question at hand is short, simple, and true.
Why are our leaders lying to us, and will they get away with it?
With this in mind, let us pray:
-Lord, deliver us from the lying spirit that has so thoroughly infiltrated Washington, D.C. Bring us leaders who believe in absolute truth and living by true principles, even when it's costly. Raise up godly men and women who will risk ridicule and even their own careers for the principles on which our nation is founded.
-Father, protect us from the growing intrusion on our freedoms. Wake up our nation to the slow takeover we are experiencing, and give us the backbone to act before it is too late. Rally us together in unity that we may live in freedom.
Jesus, we pray that You would bring healing to those affected by the pandemic as the great physician. Bring those people to You and bring healing to their bodies.
Verses to press into as you intercede on this issue:
"So if the Son sets you free, you will be free indeed." -John 8:36
"Do not participate in the useless deeds of darkness, but instead even expose them." -Ephesians 5:11
"Then you will know the truth, and the truth will set you free." -John 8:32
Casey Harper is a writer in the Washington, D.C. area covering national politics. He has worked for The Daily Caller, The Hill, and Sinclair Broadcast Group. A graduate of Hillsdale College, Casey's work has also appeared in Fox News, Fox Business, Washington Examiner, and USA Today. Follow him on Twitter: @CaseyHarper33. (Photo Credit: Canva.)