April 18, 2021 | WPBF 25 News
Father, lead President Biden with Your wisdom and in Your truth. Surround him with godly advisers.
President Joe Biden released a $1.5 trillion wish list for his first federal budget, asking for substantial gains for Democratic priorities including education, health care, housing and environmental protection. . . .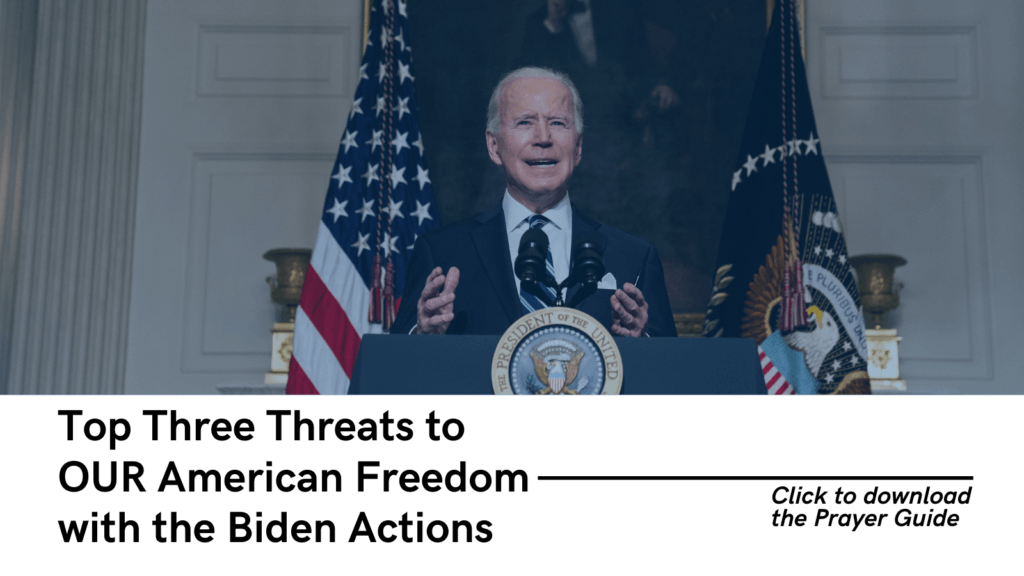 Editor's Note: Below are Biden's Top priorities for what he is seeking to achieve with the budget as Congress decides its expenses for next year:
A request for $861 million to invest in Central America to address the forces driving people to migrate to the United States. An additional $345 million would go to immigration services to resolve delays in years-long naturalization and asylum cases. The budget for the Executive Office of Immigration Review would jump 21% to $891 million in order to hire 100 new immigration judges and support teams to reduce the existing backlogs.
A $14 billion increase across government agencies to address climate change.
Defense would get a 1.6% increase to $715 billion. Homeland Security spending would edge up 0.2% to $52 billion.
The Department of Health and Human Services would get $133.7 billion. There would also be additional funds to combat opioid addiction in the U.S.
Biden wants to increase the Education Department's budget by a massive 40.8% to $102.8 billion, which includes an additional $20 billion in grants for high-poverty schools.
Housing and Urban Development would get a 15.1% increase to $68.7 billion, primarily to provide housing vouchers for an additional 200,000 families.
Share your thoughts on this article below. . .
(Excerpt from WPBF 25 News. Photo Credit: The White House Flickr.)