While Mandates Fall, Don't Drop Your Guard
Rich Swingle, IFA Contributing Writer
|
March 8, 2022
While Mandates Fall, Don't Drop Your Guard
Rich Swingle, IFA Contributing Writer
|
March 8, 2022
I Prayed
have prayed
Lord, as we move out of emergency mode and some freedom is restored, keep us alert to upcoming legislation that eventually could move us away from You.
On March 3 the U.S. Senate voted to end the Covid national emergency. Mask and vaccine mandates were already evaporating all over the world. Here in America, 36 states are repealing or relaxing mask mandates . Many pundits have pointed to upcoming mid-term elections as the impetus for returning to normal; a January 31 Monmouth poll showed 70 percent of Americans agree it's time to move on. It seems that some politicians are following Saul Alinsky's Marxist playbook, Rules for Radicals. Rule number eight is "Keep the pressure on.… use all events of the period for your purpose," but rule number seven is "A tactic that drags on for too long becomes a drag." So though there may be a lull in the storm, other tactics may be brewing.
On January 8, IFA published my article covering proposed permanent mandates in Oregon. Nearly 12,000 of you read the article and more than 800 checked the praying hands, though I suspect many more prayed. The Oregon Health Authority (OHA) worked under the authority the national emergency provided to create rules (as opposed to laws, which must be enacted by a legislative body) to protect Oregonians from the Omicron variant, described by many as being the equivalent of a common cold. The OHA did hear from the citizens in three online hearings. I sat in on 9.5 of the 12.5 hours and sensed the Lord answering our prayers during those sessions! People spoke passionately about how the mandates are ruining their businesses, reducing their air quality (below standards required by Occupational Safety and Health Administration), and risking their health with "experimental gene therapy." Several spoke of how masks are stunting the development of their children, and Gabriel Buehler said his eight-year-old daughter said, "Dad, I don't remember life without masks." Some spoke of how masks prevent deaf and hearing-impaired people from reading lips.
View Comments (9)
As soon as the hearing on a permanent mask mandate in public facilities ended, I recorded my contribution to the hearing and highlights from others, found here. Toward the end of the final hearing I asked the moderator if anyone advocated for any of the mandates. She said no one did during the hearings, but there were a few who sent emails encouraging OHA to make the mandates permanent.
Several in the hearings expressed concern that once the mandates were made permanent they would never be removed. Though OHA did move forward with all of the mandates, perhaps they acknowledged the landslide of public opposition by setting end dates for the mask mandates in public places and schools. At first that date was going to be the end of March, but it was moved up to March 19 and later to March 11. I'm in Oregon now, and many aren't waiting for the deadline to enter public indoor spaces without their masks, despite a threat of being reported by anyone who snaps a photo and emails it to OHA. If officials can identify the offender, they will send out a $500 fine for each recorded incident.
The OHA has not said if or when the permanent vaccine mandates will be removed for teachers and healthcare workers. Oregon does allow religious exemptions, but several in the hearings reported questions about their faith and/or their concern about Covid vaccines, at least some of which used cells taken from the kidneys of a baby while her heart was still beating for research, development, and/or production. FreeOregon is tracking a convoy to Salem, Oregon's capital, and rallies for the removal of all mandates on their Facebook page.
In August, IFA published Camille Solberg's article covering many laws that have been put into place protecting citizens from mandates. Since then, many states and cities have dropped or are scheduled to drop mandates, including New York City (NYC), where as of March 7, citizens (and tourists) will no longer have to prove vaccination status to enter restaurants, theatres, and gyms. NYC officials continue to mandate masks for children aged five and younger because they cannot be vaccinated against the corona virus. Aside from the fact that The Wall Street Journal reported that children have a 99.995% chance of surviving Covid, many people are concerned about developmental delays in children because of masks, especially since the Centers for Disease Control and Prevention (CDC) recently updated their developmental milestones, reducing expectations for the first three years of life, perhaps hiding verbal delays in toddlers communicating through masks.
Watching What's Coming
Though limited, these moves are very encouraging to those of us who value freedom. We must remain vigilant and speak up for freedom.
Congress Considers Ending Covid Emergency:
Pray for a miracle and contact your representatives in the U.S. House as they vote on the bill to end the national emergency over Covid. Even if the House does pass it, the White House issued a statement saying Joe Biden would veto it. You can track it by clicking here.
Because we know what's at stake, we must stay on top of what's coming down the pike! But how? In New York State you can set up an account at www.NYSenate.gov/legislation, vote Yay or Nay on bills (so your senator knows what you think), and track the bills through the legislative process. You can find your legislator and reach out to him or her about the issues you care most about. Many New York proposed laws this session are significant. For example, Senate Bill S3041 would permit "any child who is at least fourteen years of age to have administered to himself or herself certain immunizations required or recommended by law." New York removed religious exemptions from vaccinations for school children in 2019, but Assembly Bill A8398 would repeal religious exemptions for post-secondary students. Assembly Bill A8378 would require children as young as two months old to be immunized against Covid if they attend school or day care. At this point the Pfizer vaccine is the only vaccine allowed for minors as young as five, though Pfizer has petitioned the FDA to allow it for children as young as six months. During Ron Johnson's hearing on Covid, Paul E. Marik MD, FCCP, FCCM, pointed out children are "a thousand times more likely to die from a bicycle than from Covid."
Shelley McLaughlin, another IFA contributing writer, has discovered a wonderful resource for tracking vaccination laws and rules nationally and state-by-state: The National Vaccine Information Center (www.NVIC.org). Her son was injured by a vaccine in the '90s, so she's been looking for resources since we accessed the internet over telephone lines, and even back then NVIC had a presence. McLaughlin said their goal is to "present the information and let people choose what they want to do with it…. Without fully informed choice we shouldn't be forced to participate in (vaccination programs)."
I asked McLaughlin to walk me through www.NVIC.org, which you can watch here. The site has a map illustrating states that allow medical, religious and/or philosophical exemptions to vaccine mandates, and you can look under Law and Policy to see what's coming down the pike through legislation and executive order nationally and in your state.
In our interview, McLaughlin talks about her concern about the fact that Oregon is rolling out a vaccine passport on March 8. Watch to see her explain her spiritual concerns about what this could launch nationwide.
Post your prayer for our nation and your state, and if you know of ways to examine and follow proposed bills in your state, please post links in the comments below.…

Rich Swingle has taught and performed in 39 nations on six continents, mostly with his own one-man plays. He's also performed in more than forty film projects. He and his bride, Joyce Swingle, another contributing writer for IFA, now have 37 screen children. The Swingles live in New York City. www.RichDrama.com. Photo Credit: Adobe, purchased with license.
Partner with Us
Intercessors for America is the trusted resource for millions of people across the United States committed to praying for our nation.
If you have benefited from IFA's resources and community, please consider joining us as a monthly support partner. As a 501(c)3 organization, it's through your support that all this possible.

Dave Kubal
IFA President
& CEO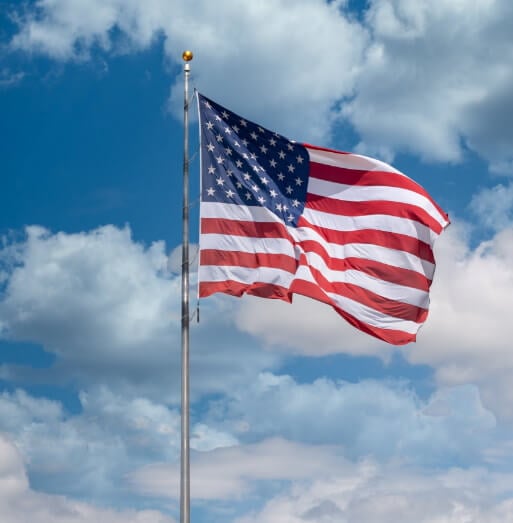 Become a Monthly Partner
You can post a prayer to share with others.
Christine S
March 8, 2022, 10:02 am
Dear Heavenly Father and Lord Jesus Christ, Thank You Both for Your Power and Might over all evil. Please give Your people strength during these times of tribulation and affliction. Place Your Promises from The Holy Scripture foremost in our minds and hearts, remind us of all You have done and all You will do.
Joseph P
March 8, 2022, 7:11 am
Father God, please influence the hearts of our leaders in Washington DC to do the right thing for our Nation; to be righteous in enforcing rules and regulations and fair to the people of the United States. Protect our Nation dear Lord from the corruption of dishonest people who want to lead this Great nation of yours astray. We ask these things in the mighty name of Jesus!