TIMELY RESOURCES TO PROTECT YOU AGAINST MANDATES
Camille Solberg, IFA Legislative Director
|
August 14, 2021
TIMELY RESOURCES TO PROTECT YOU AGAINST MANDATES
Camille Solberg, IFA Legislative Director
|
August 14, 2021
I Prayed
have prayed
Lord God, please speak to Your people about the Covid vaccine! Direct us and guide us and protect us. Give courage to those who are fighting to preserve religious and medical freedom.
To mask or not? To vax or not? There is help–read on.
The good news is state governments and nonprofits are responding to protect your rights with helpful resources and new laws as outlined below.  These are the questions parents and concerned citizens are asking and they have a right to decide what is right for their bodies and their children.
View Comments (6)
The Children's Health Defense has a website with well written resources to use in a variety of settings such as work or schools to protect your rights. Their site also features a "preventing vaccine mandate tool kit" with sample letters you can personalize to send to school districts or universities that are mandating vaccines.
This website provides resources to push back against mask mandates. One letter they provide starts out as follows, "This serves as notice that the mandate for any individual to wear a mask against COVID-19 for employment or attendance at a university or other institution violates federal law."  This website also includes a link to a 50-state update on state legislation with respect to masks, testing, and vaccine requirements.
Employers must make reasonable accommodations to employees that refuse an experimental vaccine if they have "sincerely held religious beliefs."
The U.S Equal Employment Opportunity Commission, Section 12 addresses Title VII's prohibition against religious discrimination in employment, including topics such as religious harassment, and workplace accommodation of religious beliefs and practices.
EEOC says it protects not only people who belong to traditional, organized religions, such as Buddhism, Christianity, Hinduism, Islam, and Judaism, but also others who have sincerely held religious, ethical, or moral beliefs.
Covid-19 has moved Title VII protections to the forefront based on new Covid variants and rising infection rates again in the U.S. and companies mandating masks and vaccinations.
Unvaccinated Americans have the right not to be. Do you remember the slogan "My Body, My Choice"? The abortion lobby is famous for this statement, but this certainly applies to an experimental vaccine "for emergency use."
We are facing a double standard when the vaccinated can keep their jobs, go to restaurants and other venues but others are marked as "the unvaccinated" and must relinquish the right to assemble freely or keep their jobs. A recent article by Bloomberg Law reported employers can legally separate vaccinated from unvaccinated workers by shifts and floor,  but lawyers are cautioning against it, following recent CDC guidance that says those fully inoculated against COVID-19 can mostly shed their masks. "Segregating workers also raises potential legal risks, as some workers can't get vaccinated due to health conditions or religious objections," said A. Klair Fitzpatrick, a partner with management-side law firm Morgan Lewis & Bockius LLP in Philadelphia.
Various states have proposed or passed legislation to build legal protections for the unvaccinated.
Ohio House Bill 248, Vaccine Choice and Anti-Discrimination Act, sponsored by Rep. Jennifer Gross, prohibits mandatory vaccinations, vaccination status disclosures, and certain other actions regarding vaccinations. Rep. Gross recently stated that while she is "pro-vaccine," it's a matter of freedom. "There are eleven and a half million people in Ohio," said Gross. "Many people across the state may be likely to decline vaccines like the COVID-19 vaccine for conscientious, religious, or medical reasons. Without the exemption provisions this bill provides, the notion of a vaccine passport could easily lead to a class system in Ohio where segregation and discrimination will proliferate."
Florida signed into law Executive Order 21-18 which prohibits businesses from requiring patrons or customers to present vaccine passports or other forms of documentation certifying vaccination.
Georgia Executive Order 05.25.21.01 prohibits state agencies from imposing different rules or requirements on employees without proof of vaccination.
Idaho, Executive Order No. 2021-04 prevents entities and state officials from producing or issuing Covid-19 vaccine passports or requiring proof of receipt of a vaccine to access state services or facilities.
Indiana House Bill 1405 was signed into law. It prohibits the state or a local unit from issuing or requiring a Covid-19 "immunization passport."
Kentucky Senate Bill 8 was signed into law. It provides exceptions from mandatory immunization for any child, emancipated minor, or adult who, personally or by a parent or guardian, submits a written sworn statement objecting to immunizations based on conscientiously held beliefs.
Montana House Bill 334 and House Bill 702 were signed into law. HB 334 provides a religious exception for student immunization requirements. HB 702 prohibits discrimination based on a person's vaccination status.
For more information on the 50 state pending legislation about employer mandated vaccinations go here.
Be sure to visit the new Pray for America's Leaders website to pray for your state leaders and those from all over the Nation!
And join us live on Tuesdays and Thursdays at 12:15 pm ET —IFApray.org/LIVE or (713) 775-7430.
How are you praying about Covid-19 Mandates? Please share in the comments section.
Partner with Us
Intercessors for America is the trusted resource for millions of people across the United States committed to praying for our nation. If you have benefited from IFA's resources and community, please consider joining us as a monthly support partner. As a 501(c)3 organization, it's through your support that all this possible.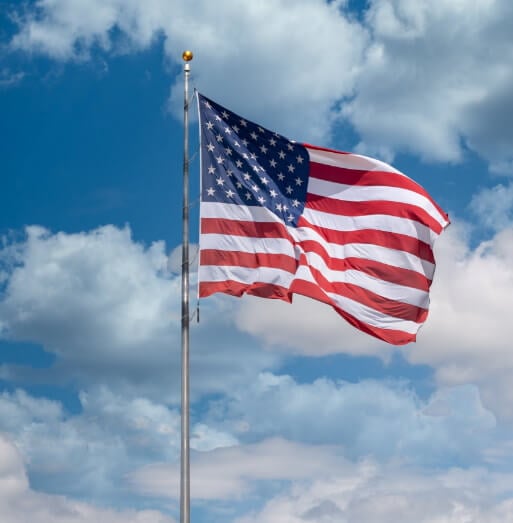 Become a Monthly Partner