WHEN BYSTANDERS DO NOTHING ABOUT LAWLESSNESS
Rich Swingle, IFA Contributing Writer
|
November 9, 2021
WHEN BYSTANDERS DO NOTHING ABOUT LAWLESSNESS
Rich Swingle, IFA Contributing Writer
|
November 9, 2021
I Prayed
have prayed
Lord, bring physical, emotional and spiritual healing to the woman who was raped on a Philadelphia train, and may we be vigilant to bring things to You and to law enforcement when necessary.
On October 13 a woman was raped by an illegal alien with a prior sexual abuse conviction. It happened on a train in Philadelphia, where ten passengers saw at least part of the attack, and yet not one of them called 911. Instead, security cameras show that some used their phones to record the incident, possibly for social media posts.
Before you read on, take a moment to forgive the perpetrator and those who let him get away with it. As we pray for justice and righteousness to prevail we cannot do it by harboring sin in our own hearts.
View Comments (15)
All hearts clear?
Now let's prayerfully look at the deeper concerns underlying this incident.
The Bystander Effect
In 1964 a similar incident took place when Kitty Genovese was raped and murdered in Queens, NY. Though the initial reportage has been called into question, it is clear that 37-49 witnesses saw or heard some of the two-part attack without calling the police.
That incident is cited as impetus for developing the 911 call system.
The fact that no one contacted the police until after Genovese had been left to die also sparked social psychological research into the "Genovese syndrome" also called "the bystander effect," which suggests that if people witness a crime when there are many people around, they are less likely to contact authorities because they believe someone else will take action.
With modern technology there's another excuse: "Well, I can't call 911 if I'm filming the event." I've witnessed this firsthand twice.
The first incident was the day after I saw I'm Not Ashamed, about Rachel Joy Scott and how her life came to an end during the Columbine High School massacre in 1999 when she was asked if she believed in God by one of the shooters and Scott replied, "You know I do." I was at the train station thinking about how Scott honored the Lord in that moment when four girls close to the age of Scott sat or stood next to me. I offered my seat so more of the girls could sit, and then told them about the film. A gentleman on the other side of the station, in his inebriated state, thought I had evil intentions toward the girls. He started taunting me and eventually stumbled toward me. Nearly everyone in the station pressed into a row to get a better look, and many filmed the incident. When the man swung at me, thankfully I had my bike helmet with me and blocked his punch. I told him in his heart language of Spanish that I'd been to his country and loved it. Then he wanted to hug me! When he stumbled onto the train, I waited for the next one in case he changed his mind about my character. Even with the added time of waiting for the next train, no police or station officials showed up. No one had called 911.
The second incident was the day before writing this article. My bride, Joyce Swingle, another contributing writer for IFA, and I were walking home, talking about this article, when we heard a sound coming from a car. It sounded like someone was in the trunk and had hit or kicked the body of the car to let someone know they were in there! We quickly determined though the sound was coming from much further forward, and we later realized the frequent thumps were coming from the manhole cover underneath the car. Joyce called 911, and as we waited for the fire department to arrive, we observed dozens of others who had the same suspicion as we did. Some filmed it, but, as far as we know, no one else called 911. When the fire truck pulled up the lieutenant told me the city knew there was a short somewhere in their electricity grid. To find out where it was, they were sending a pulse at regular intervals. They rely upon people calling 911 reporting the thuds we'd heard to determine the location of the short. So, due to the bystander effect, that short could have gone unfixed for quite some time, based on the others who walked by without taking action.
We're not the only ones who have experienced this. Another IFA contributing writer Gloria Robles, who is working on the companion prayer guide to this story, wrote:
Last week I was harassed by a guy in a pizza place. I called in an order because we were going to have a family day. There was nothing but male workers in the store and I wasn't afraid or anything. I had no reason to be. This man came in trying to sell fruit cups (really a big thing here in San Antonio). I told him I didn't have any cash on me (which was the truth). Anyway they got my order wrong so I was waiting. And he put his arm around my shoulder and pulled me in, squeezing me and smelling my hair and told me that I smelled good. I was pulling away and a bit freaked out.  I was so scared because he did it a second time, so I pulled away, but no one in the store cared. I was shaking out of extreme anger and fear by that point. I know that this is nothing compared to what the poor girl on the train must have felt, but maybe because I'm a woman if I saw another woman being harassed I would've said something. The times are changing, and all I could think about when I read what happened to that poor girl on the bus was a spirit of lawlessness. That blew my mind, but my heart aches for that girl. It really doesn't help that our own government is defunding and undermining our law enforcement.
Living in New York City, where our mayor took a billion dollars away from the NY Police Department, we've certainly seen crime on the rise.
Pray for Good Samaritans
I was praying with a spiritual mentor over this article, and she pointed out the story of the Good Samaritan speaks into the bystander effect. The parable is told in Luke 10:25-37. When confronted with the question of what to do to inherit eternal life by an expert in the law, Jesus asks the man what is written in the law. The man replies, "'Love the Lord your God with all your heart and with all your soul and with all your strength and with all your mind'; and, 'Love your neighbor as yourself.'" He's referring to Deuteronomy 6:5, which is part of the Shema, two verses (starting with verse 4) which became part of daily prayers in the ancient Israelite tradition. Second, the man quotes Leviticus 19:18, "'Do not seek revenge or bear a grudge against anyone among your people, but love your neighbor as yourself. I am the Lord."
These two verses can sum up the two halves of the Ten Commandments. The first five deal with our relationship to God, and the second five about our relationship to other humans.
"You have answered correctly," Jesus replied. "Do this and you will live." (Lk 10:28)
Then the expert in the law tries to justify himself: "And who is my neighbor?"
In response, Jesus tells the story of the Good Samaritan. The man was beat up, and a priest and then a Levite passed by without taking action. It was the Samaritan, the nemesis of the Jewish people who not only intervened, but gave of his own resources to help the man.
Thankfully there was a Good Samaritan in the Philadelphia train attack. Fox5NY reported: "An employee of the Southeastern Pennsylvania Transportation Authority who was in the vicinity as the train went past called police to report that 'something wasn't right' with a woman aboard the train… SEPTA police waiting at the next stop found the woman and arrested a man. The woman was taken to a hospital."
"She's on the mend," Superintendent Timothy Bernhardt of the Upper Darby Police Department said. "Hopefully she will get through this…. There were other people on the train who witnessed this horrific act, and it may have been stopped sooner if a rider called 911."
It may be that some of the onlookers chose not to get involved out of fear. The women may have been concerned that the attacker may turn on them. Because of the violence, the men may have feared they couldn't overpower the assailant if he turned on them.
As believers in the Creator and Sustainer of life we shouldn't hesitate to get involved, especially when the life of someone whose eternal destiny is unknown may be in jeopardy.
Have you experienced the bystander effect? Tell us your story and offer prayers for healing and boldness in the comments below…
Rich Swingle has taught and performed in 39 nations on six continents, mostly with his own one-man plays. He's also performed in more than forty film projects. He and his bride, Joyce Swingle, another contributing writer for IFA, now have 37 screen children. The two of them live in New York City. www.RichDrama.com. Photo by Noah Cote on Unsplash.
Partner with Us
Intercessors for America is the trusted resource for millions of people across the United States committed to praying for our nation. If you have benefited from IFA's resources and community, please consider joining us as a monthly support partner. As a 501(c)3 organization, it's through your support that all this possible.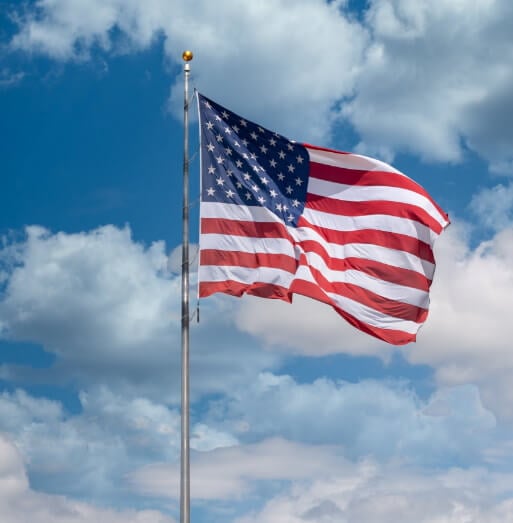 Become a Monthly Partner