WHAT TO DO WITH PROPHETIC WORDS AND CONSPIRACY THEORIES
IFA Staff
|
April 10, 2020
WHAT TO DO WITH PROPHETIC WORDS AND CONSPIRACY THEORIES
IFA Staff
|
April 10, 2020
I Prayed
have prayed
Guide us Lord, on how we can pray--there is so much information around us. Give us discernment!
What do we do with the large numbers of prophetic words, dreams, visions, and warnings that are all over the internet?  How do we possibly process all of these?  Add the potential so-called conspiracy theories you may have seen on social media—and it can be overwhelming to know what to do with all of this shared information. A lot of those "conspiracy theories: as they are commonly called, really have to do with ulterior motives, hidden agendas, and we know that some are certainly not just theories. (Please note: we are not equating prophetic words with conspiracy theories.)
As I was driving for a little alone time in the quarantine, I wondered about that very thing.  I had just received a few emails and texts from several friends about different words they have heard—some of their own.  Some really heavy. Some were specific and pointed. It seems to have accelerated with the COVID-19 situation. I asked God, "What do I do with all of this?"  Not to add a word on top of a word, but I felt like the Lord directed me to look at the message–be more concerned with the direction for prayer than the specific word itself.  That is not saying I am discounting all the words and dreams that have been shared, but as a person serving in a prayer ministry I am looking for "how do we pray about this?"
View Comments (15)
It did relieve me to know that I didn't have to necessarily pass on and share every word we are receiving—and that the details of those words need not even be shared unless we felt impressed by God to do so.  The important task that we have at IFA is to use those messages as directions for prayer.
If we heard a word about a dream that there were rats in the White House and that some are working to counter the President's policies, for instance, I don't need to share that word—I would use that as direction to pray for wise counsel for the President, for spiritual protection and discernment, and to strike down any plan of the enemy that misdirects the President from doing good.
Looking at a variety of words that circulate among friends and ministry colleagues, we can begin also to see trends for prayer.  Considering what the body of Christ is hearing is kind of like God placing a big red arrow over a target for prayer.  We need to see the bigger picture to sometimes create specific points of prayer.
That is what we at IFA seek to do.  If we printed every word, every warning, every dream, and every message, our news feed and emails would be filled with just words of prophecy. We feel our calling is to look for what God is saying through those Holy Spirit messages, pray, and share the prayer directions we see emerging.
We do encourage you to share what you are hearing from the Lord–we love hearing it!  We love that in our comments area of articles and in the prayer postings, many of you share your own.  These words are great for the body of Christ. As you read them yourself, ask prayerfully: what is the prayer direction that this word gives me?
I know that this strategy from the Lord has relieved me of the pressure of specifically acting on every word, and helps me to see how I can let the Holy Spirit direct me to pray. It even gives me a way to pray about things like conspiracy theories that circulate on Facebook and Twitter by asking "God, is this a reminder to pray about an issue or a direction for me to be praying in?" It certainly causes me to converse more with the Lord and seek His wisdom as to how to pray.
God uses all kinds of ways to direct us to pray and we are thankful for Him giving us the body of Christ giftings that help us keep our eyes on God.
Now, share your thoughts below! We always love hearing from you, the IFA community.
(Kris Kubal is the Director of Engagement and Strategic Resources at Intercessors for America.)
Partner with Us
Intercessors for America is the trusted resource for millions of people across the United States committed to praying for our nation. If you have benefited from IFA's resources and community, please consider joining us as a monthly support partner. As a 501(c)3 organization, it's through your support that all this possible.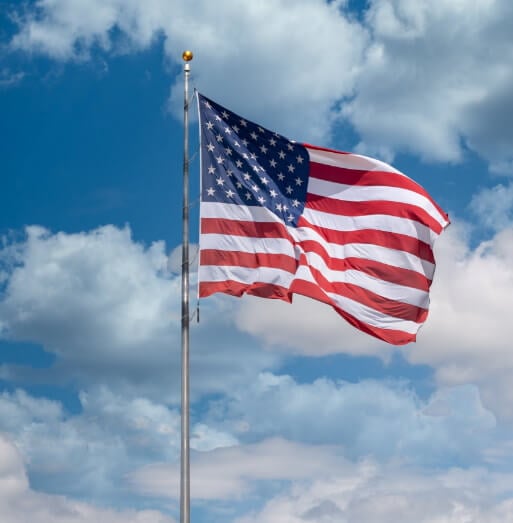 Become a Monthly Partner