WILL THE WHITE HOUSE HEED THIS BIPARTISAN CALL FOR RELIGIOUS FREEDOM?
Aaron Mercer, IFA Contributing Writer
|
April 13, 2021
WILL THE WHITE HOUSE HEED THIS BIPARTISAN CALL FOR RELIGIOUS FREEDOM?
Aaron Mercer, IFA Contributing Writer
|
April 13, 2021
I Prayed
have prayed
Lord, may America hold fast to its roots of religious freedom and may we and our neighbors choose daily to follow after You.
America should cherish and promote religious freedom. It is after all our first liberty upheld in the Bill of Rights, and we know it to be a cornerstone for flourishing and secure societies. But two significant voices — a Republican and a Democrat — this week underscored the horrible fact that 80 percent of people in the world live with restrictions on that right. So what will our nation do about it?
View Comments (5)
Ambassador Sam Brownback, a former governor and senator, was the top diplomat focused exclusively on international religious liberty during the Trump administration. Since leaving the State Department at the onset of the Biden administration, he has found common cause with Gayle Manchin, Chair of the U.S. Commission on International Religious Freedom (USCIRF) and wife of Sen. Joe Manchin (D-W.Va.).
Brownback and Manchin authored an op-ed published Tuesday in The Hill titled, "Religious Freedom Must Be Guaranteed For Everyone, Everywhere, All The Time." They highlighted instances of religious persecution ranging from censorship to imprisonment to execution for Christians, Muslims, and other minorities around the world.
They declared, "…this foundational human right is among the most abused in the world."
To rally real, persistent action against this evil, Brownback and Manchin announced a first-of-its-kind annual summit this summer in Washington. Led by a broad cross-section of religious and civil society organizations, it will be "the largest grassroots gathering ever of religious freedom advocates."
They foresee government and private sector leaders convening and sharing both stories of persecution and proposed remedies. But they are very clear that they don't want this to be a meeting that starts and ends with talk. The point is "building a grassroots movement to eradicate religious persecution." The summit is to be "an epicenter of activism to take serious action."
The IRF Summit scheduled for this coming July may remind us of the formal government-led gatherings hosted by the Trump State Department in years past. Certainly, by its actions even more than its words, the last administration showed it was wholeheartedly invested in the promotion of religious freedom as a top foreign policy priority. Hosting top-level diplomatic ministerials, recruiting and leading a bloc of dozens of nations in an International Religious Freedom Alliance, and just the selection of Brownback alone told the world America was not going to shy away from its first freedom.
Now — as the 100-day marker for the Biden administration approaches — in many ways we appear still to be at a pivot point.
In another Hill article posted on Easter, Open Doors USA president David Curry emphasized that about 13 Christians are killed every day for their faith, and 340 million more face substantial persecution because they follow Jesus. He expressed concern that despite words from President Biden affirming religious freedom, "persecuted Christians and other religious minorities are still waiting for him to turn his words into diplomatic action."
Among Curry's concerns are ongoing personnel vacancies in the administration, specifically the appointment of an official to step into Brownback's old post. Curry said, "Having a dedicated, knowledgeable leader singularly devoted to this important issue at such a critical time is imperative."
I am encouraged that Brownback and Manchin are teaming together to raise attention to religious liberty around the world. Let's pray America's top policymakers will heed this bipartisan call — and the grassroots movement we hope will grow and rally to this cause.
"Paul entered the synagogue and spoke boldly there for three months, arguing persuasively about the kingdom of God." (Acts 19:8)
How will you pray for a growing grassroots coalition advocating for religious freedom?
Aaron Mercer is a Contributing Writer with two decades of experience in Washington, D.C.'s public policy arena. He reflects on faith, technology, and the public square at FTPolicy.com. (Photo Credit: Unsplash.)
Partner with Us
Intercessors for America is the trusted resource for millions of people across the United States committed to praying for our nation. If you have benefited from IFA's resources and community, please consider joining us as a monthly support partner. As a 501(c)3 organization, it's through your support that all this possible.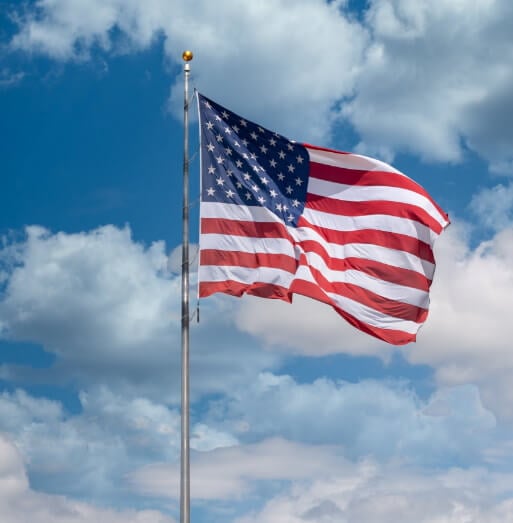 Become a Monthly Partner