The Rise of 'Rapid-Onset Gender Dysphoria'
From Robert Malone
|
April 18, 2023
The Rise of 'Rapid-Onset Gender Dysphoria'
From Robert Malone
|
April 18, 2023
I Prayed
have prayed
God, we pray for the children who are believing lies. Heal them, Father, and set them free of this bondage!
Our children are being brainwashed, and their lives are on the line. This article explains how it happened. IFA has been reporting on this trend for years. Lord, hear our cry for mercy for the nation's children!
From Robert Malone. So yesterday, I spent two hours getting thoroughly depressed reading about trans legislation and court actions across the country and around the world. The intent had been to do some sort of summary (pro and against), but…
View Comments (11)
Frankly, I am having a hard time processing it all. In the end, I feel like there is so much more to just explaining how the world got to this point. Because making sense of this mess is going to require a deep dive into some ugly history.
---
In 2018, Psychology Today published an article summarizing trans research and what was happening in the culture that is truly shocking. That is, a large minority of kids have developed a belief system whereby they, as a group, espouse that being a normal biological female or male is akin to being immoral and evil. … This is a set of cultural beliefs which have morphed from groupthink and rebellion on social media to going viral throughout an age cohort which is vulnerable to new concepts being permanently instilled into their mindsets.
Why Is Transgender Identity on the Rise Among Teens?

A new study of social contagion raises important clinical and ethical questions.

Psychology Today, 2018

"In general, cis-gendered people are considered evil and unsupportive, regardless of their actual views on the topic. …"
Parents further reported being derogatorily called "breeders" by their children, or being routinely harassed by children who played "pronoun-police." … Youth were described as "sounding scripted," "reading from a script," "wooden," "like a form letter," "verbatim," "word for word," or "practically copy and paste."

Littman raises cautions about encouraging young people's desire to transition in all instances. From the cases reviewed in her study, she concluded that what she terms "rapid-onset gender dysphoria" (ROGD) appears to be a novel condition that emerges from cohort and contagion effects and novel social pressures. From this perspective, ROGD likely exhibits an aetiology and epidemiology that is distinct from the "classical" cases of gender dysphoria documented in the DSM.

Littman hypothesizes that ROGD can be cast as a maladaptive coping mechanism for other underlying mental health issues such as trauma or social maladjustment …
---
Via the DSM-5, which is the 2013 update of The Diagnostic and Statistical Manual of Mental Disorders, Fifth Edition, published by the American Psychiatric Association, the prevalence rate of gender dysphoria is between 0.005 percent to 0.014 percent for males, and 0.002 percent to 0.003 percent for females.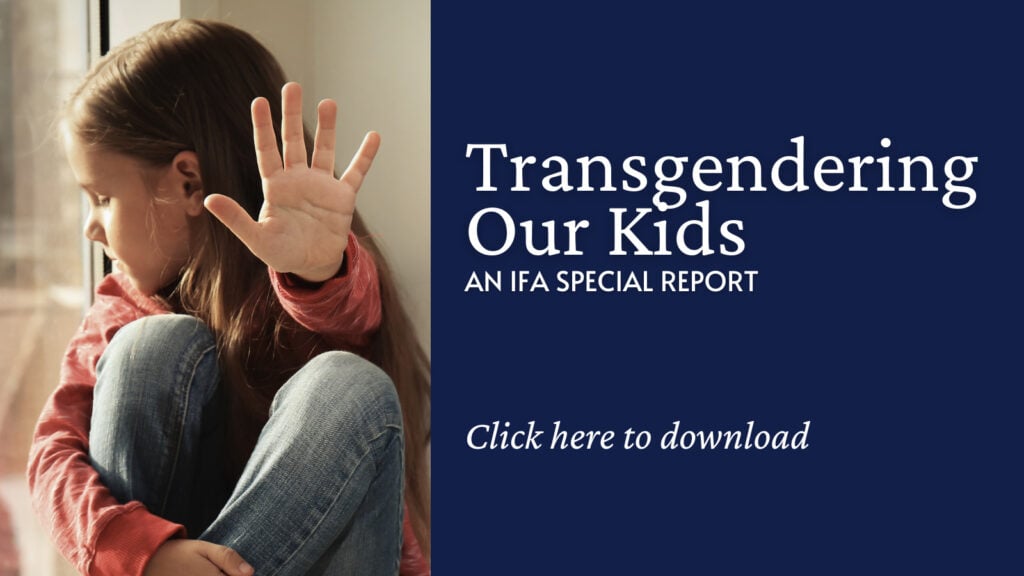 In 2022, Pew Research puts that rate at 5% of all young adults!
So, we are all clear, the above ratio differences between the 2013 ratios and the 2022 PEW ratio argue that the "rapid-onset gender dysphoria" outlined in the Psychology Today article above has increased the rate of young adults who identify as trans from a number much less than 1% to 5% of all young people in less than a decade! …
That is over 2.5 million people who now believe, based on groupthink, mass formation and social media trends, that they were born to the wrong sex. …
---
This is big business: So who profits from this new mind contagion?
Most notably hospitals, surgeons, physicians, healthcare workers, insurance companies and big pharma are making huge amounts of profit from kids and adults "transitioning" from one sex to another.
What is the average cost of transitioning and why does it matter? …
Probably the best estimate of the cost to transition comes from a study commissioned by the US military. That study broke down the average cost per surgery as being around $132,000, which is a combination of the average cost of male to female ($140,450) and female to male ($124,400) surgeries. …
---
Who pays?
At this time, the ACA is not requiring health insurance agencies to cover these costs, but the government ACA website clearly is encouraging people to file civil complaints to the US government about lack of coverage. …
The writing is on the wall. The government anticipates that these expenses will eventually be covered by insurance. You and I will have to pay higher healthcare insurance premiums and higher taxes to pay for these surgeries and drugs, which our government is angling to label as non-elective treatments. …
---
Regulatory Capture and Fifth-gen Warfare.
At some point in the last two decades, hospitals, surgeons and big pharma came to the realization that these new surgeries and drugs are big business. They appear to have lobbied medical organizations, specialty boards, insurance agencies, government institutions – including both HHS and DoJ (civil rights), state legislatures, WEF, UN and big tech to organize and coordinate the efforts to normalize these surgeries and procedures, under the banner or "transgender rights". …
It is nothing short of brain washing.
At the heart of this campaign is the "Human Rights Campaign", which has developed the CEI scoring system. What is the CEI scoring system? The Corporate Equality Index.
---
Inside the CEI system pushing brands to endorse celebs like Dylan Mulvane
They're handing out lucrative deals to what were once considered fringe celebrities because they have to — or risk failing an all-important social credit score that could make or break their businesses.

At stake is their Corporate Equality Index — or CEI — score, which is overseen by the Human Rights Campaign, the largest LGBTQ+ political lobbying group in the world.

HRC, which has received millions from George Soros' Open Society Foundation among others, issues report cards for America's biggest corporations via the CEI: awarding or subtracting points for how well companies adhere to what HRC calls its "rating criteria."

Businesses that attain the maximum 100 total points earn the coveted title "Best Place To Work For LGBTQ Equality." Fifteen of the top 20 Fortune-ranked companies received 100% ratings last year, according to HRC data. …
---
How do we fight back, and even more importantly, how to do we protect our children and young adults from these atrocities being "marketed" using fifth generation warfare technology, strategies and tactics?
How do we get young families to recognize the danger that this poses for their children?
Music, dark humor, exposes, news stories and good scientific data seem to be the best solutions for waking people up. But will this be enough?
How are you praying for the children suffering from ROGD? Share this article to encourage others to pray.
(Excerpt from Robert Malone. Photo Credit: Canva)
Partner with Us
Intercessors for America is the trusted resource for millions of people across the United States committed to praying for our nation. If you have benefited from IFA's resources and community, please consider joining us as a monthly support partner. As a 501(c)3 organization, it's through your support that all this possible.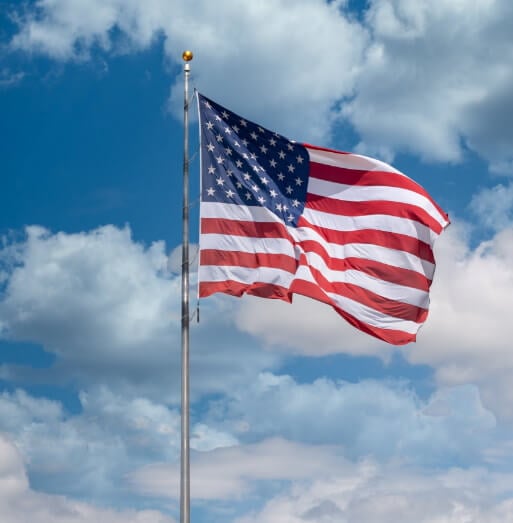 Become a Monthly Partner
You can post a prayer to share with others.
Christine S
April 19, 2023, 10:36 am
God, we pray for the children who are believing lies. Heal them, Father, and set them free of this bondage!
Dianna P
April 19, 2023, 6:27 am
God, we pray for the children who are believing lies. Heal them, Father, and set them free of this bondage!
Mari W
April 18, 2023, 12:05 pm
Our Father who art in Heaven, in the powerful Name of Your Son, The Lord Jesus Christ, I come to Your Throne of Grace to receive help in time of need. Father God, your Word says that You made them male and female. I declare Your Word over mankind. The devil is a liar and these people whom You created for Your glory have been massively deceived. Heavenly Father, have mercy on each and every one of them and restore them to Your image and likeness. Set the captives free that they may worship YOU the only Wise GOD. We plead with YOU LORD GOD for a very speedy answer to our fervent prayer. Give hope to the parents of these children whose lives have been spoiled by the devil and restore Your plan and purpose for each of their lives and we shall rejoice in Your Great Victory. In Jesus Name and for His Glory. Amen.