WE NEED YOUR PRAYERS! 6 MORE SIGNATURES ARE NEEDED
From LifeNews
|
June 23, 2021
WE NEED YOUR PRAYERS! 6 MORE SIGNATURES ARE NEEDED
From LifeNews
|
June 23, 2021
I Prayed
have prayed
Lord, we thank you for the gift of life. We pray that government officials from both parties would understand the importance of each baby, born and unborn.
When pro-life Rep. Dan Crenshaw (R-TX) signed the Born-Alive Abortion Survivors Protection Act discharge petition today, it raised to 212 the number of House Members who have joined forces to attempt to bring this anti-infanticide measure to the House floor for a vote. The goal is 218 (see below). Rep. Crenshaw would have been one of the original signers but he has been on extended medical leave.
As NRL News Today explained on April 14, while pro-abortion Democrats insist such legislation is unnecessary or repetitive, in truth, there is no federally mandated mechanism to punish abortionists who indulge in what is clearly passive infanticide—death by omission.
View Comments (10)
As a reminder, let's go through the basics.
For example, what is a discharge petition? It's a way around hostile committees. If 218 signatures are secured, the legislation—in this case H.R. 619– would be brought directly to the floor for a vote. At that juncture, Democrats would bob and weave, distort and misrepresent, but there would be a real debate over how abortion survivors should be treated (or not treated).
Or, why is the Born-Alive Abortion Survivors Protection Act even needed? Pro-abortion Democrats insist the 2002 Born-Alive Infant Protection Act suffices. But it doesn't.
There is no enforcement provision! That is, there is no federal law criminalizing the actions of abortionists who deny care to babies who survive abortions. Abortion survivors are left to the tender mercies of the guy who just tried to kill them. . . .
Or, is there a reason to believe a discharge petition is even needed in the first place? Listen to House Minority Leader  Kevin McCarthy (R-CA).
The Born-Alive Abortion Survivors Protection Act is "legislation that would have ensured that every child who survives an abortion is transported to a hospital and administered the same medical care any other baby would receive."
McCarthy said. "If there is one thing Republicans and Democrats should be able to agree on it is that, once born, every baby deserves protection and has a right to live. He added, "But tragically, this isn't the case." In the last Congress, "House Democrats responded by blocking this legislation repeatedly for months."  
There were many powerful statements made when the discharge petition was first filed. Here are just a few:
House Whip Steve Scalise: "Defending innocent life at every stage is more important than ever because — with Democrats in charge — our ability to protect innocent life has never been more in jeopardy. Speaker Pelosi worked tirelessly to prevent us from bringing the Born-Alive Act up for a vote in the House last Congress and her liberal lieutenants are already working overtime with the Biden Administration to roll back protections for the unborn so they can enact the far-left's most radical pro-abortion policies. We cannot allow this to happen."
Rep. Ann Wagner: "I believe that all life is sacred, and one of my most precious duties in Congress is to protect the lives of innocent babies and their mothers. Whether or not America should allow the killing of infants after they have been born is not a matter of debate, nor should it be a partisan issue. At a time when the new Administration and radical lawmakers are rolling back commonsense protections, I am committed to ensuring that all babies receive lifesaving care."
Rep. Jacki Walorski (R-Ind.): "A baby born alive after a failed abortion is a precious child who deserves protection and care. The Born-Alive Act would give these newborns the same chance at life as babies born any other way. This is not a partisan issue. It shouldn't be controversial. It is simply what's right. Speaker Pelosi has blocked this commonsense bill for far too long, and it's time for an up-or-down vote."
Rep. KatCammack: "I urge my colleagues to stand up for what is right in putting an end to the dangerous, immoral abortion practices that take place daily in our country, and I look forward to working with Republicans in Congress and everyone who stands for life in moving this bill forward toward a Floor vote this Congress."
What are your thoughts on on this information that only six more signatures are needed? Let us know your thoughts and prayers in the comments below!
(Excerpt form LifeNews. Article written by Dave Andrusko. Photo by Canva)
Partner with Us
Intercessors for America is the trusted resource for millions of people across the United States committed to praying for our nation. If you have benefited from IFA's resources and community, please consider joining us as a monthly support partner. As a 501(c)3 organization, it's through your support that all this possible.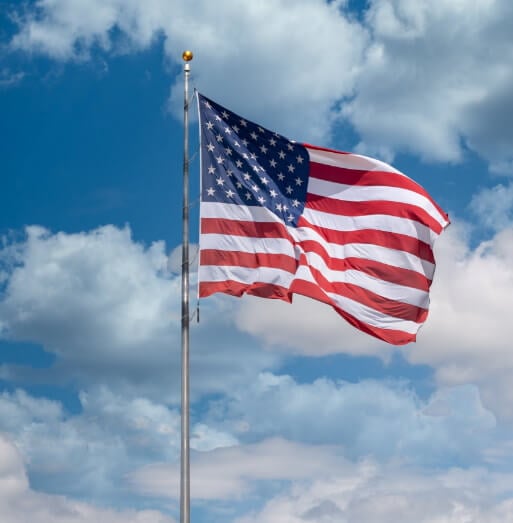 Become a Monthly Partner