URGE YOUR CONGRESS REP TO SUPPORT ABORTION SURVIVORS PROTECTION ACT–ACTION IN HOUSE TODAY, APR 2
Rep. Steve Scalise (R-LA)
|
April 2, 2019
URGE YOUR CONGRESS REP TO SUPPORT ABORTION SURVIVORS PROTECTION ACT–ACTION IN HOUSE TODAY, APR 2
Rep. Steve Scalise (R-LA)
|
April 2, 2019
I Prayed
have prayed
Heavenly Father, we pray that many, many intercessors will speak up for life today! Change hearts in our nation to value and protect every life.
Today, House Republican Whip Steve Scalise (R-LA) will file a discharge petition for the Born Alive Abortion Survivors Protection Act during that day's first vote series. Upon being signed by a majority of members of the House, the discharge petition will force a vote on the Born Alive Act on the House Floor.
"As Speaker Pelosi refuses to allow a vote on this legislation to defend and protect innocent life, we are taking matters into our own hands. This effort is not just about going on the record, it's about taking concrete action to end infanticide," said Whip Scalise. "Legislation to protect babies born alive during an abortion is supported by over seventy percent of voters of all parties, including Democrats and independents. Rep. Ann Wagner's Born Alive Act is a truly bipartisan bill that deserves a vote on the House floor. The American people deserve to know where their representatives stand on this issue of life or death."
View Comments (17)
You can take concrete action to end infanticide–let your Congressional Representative know what you believe about abortion and infanticide. Click to send a message.
"This discharge petition is a critical step in forcing Speaker Nancy Pelosi and House Democrats to bring HR 962, the Born Alive Survivors Protection Act, to a vote," said Rep. Wagner. "As radical states and legislators have begun promoting not just late term abortions but infanticide, it is more important than ever that we come together to protect America's women and children with lifesaving medical care during the moments they cannot protect themselves."
Background on the Discharge Petition
With all 197 Republicans signing, 21 Democrat signatures are also needed to discharge the Born Alive Act.
Democrat Representatives Henry Cuellar (D-Tex.), Dan Lipinski (D-Ill.), and Collin Peterson (D-Minn.) have already co-sponsored the underlying bill.
Discharge petitions do not expire during the 116th Congress.
Background on the Born Alive Abortion Survivors Protection Act:
Requires that health care practitioners who are present at the live birth exercise skill, care, and diligence to preserve the life and health of the child—the same degree of care that would be offered to any other child born prematurely the same gestational age. After those efforts, the health care workers must transport and admit the child to a hospital.
Requires health care practitioners and hospital employees to report violations to law enforcement authorities, reducing the number of born-alive abortions that go unreported.
Penalizes the intentional killing of a born-alive child through fines or up to 5 years imprisonment.
Gives the mother of the abortion survivor a civil cause of action and protection from prosecution, recognizing that women are the second victims of abortion and promoting the dignity of motherhood.
Partner with Us
Intercessors for America is the trusted resource for millions of people across the United States committed to praying for our nation. If you have benefited from IFA's resources and community, please consider joining us as a monthly support partner. As a 501(c)3 organization, it's through your support that all this possible.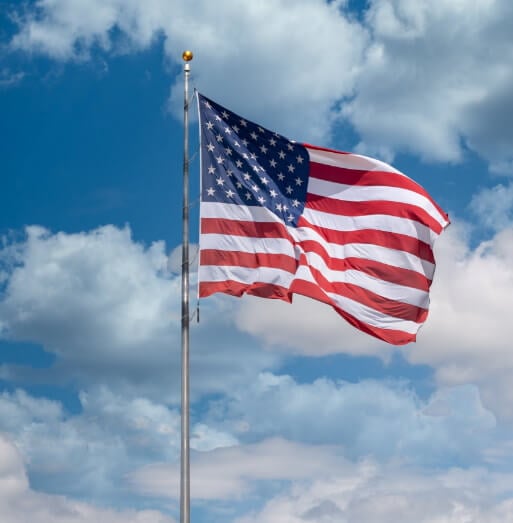 Become a Monthly Partner