UPDATED PANDEMIC MODEL SHOWS LESS IMPACT
From Daily Wire
|
March 29, 2020
I Prayed
have prayed
Father, we pray that scientists would seek and obtain accurate data. We pray that there would be no fear cast upon the people with unclear numbers.
Epidemiologist Neil Ferguson, who created the highly-cited Imperial College London coronavirus model, which has been cited by organizations like The New York Times and has been instrumental in governmental policy decision-making, offered a massively downgraded projection of the potential deathtoll on Wednesday.
What do you think the impact of coronavirus will be in the United States? Leave a comment.
Ferguson's model projected 2.2 million dead people in the United States and 500,000 in the U.K. from COVID-19 if no action were taken to slow the virus and blunt its curve. The model predicted far fewer deaths if lockdown measures — measures such as those taken by the British and American governments — were undertaken.
View Comments (6)
After just one day of ordered lockdowns in the U.K., Ferguson is presenting drastically downgraded estimates, crediting lockdown measures, but also revealing that far more people likely have the virus than his team figured.
Ferguson explained, "I should admit, we've always been sensitive in the analysis in the modeling to a variety of levels or values to those quantities. What we've been seeing, though, in Europe in the last week or two is a rate of growth of the epidemic which was faster than we expected from early data in China. And so we are revising our quotes, our central best estimate of the reproduction… something more, a little bit above of the order of three or a little bit above rather than about 2.5." He added, "the current values are still within the wide range of values which modeling groups [unintelligible] we should have been looking at previously."
A higher rate of transmission than expected means that more people have the virus than previously expected; when the number of those with coronavirus is divided by the number of deaths, therefore, the mortality rate for the disease drops.
Based on both those revised estimates and the lockdown measures taken by the British government, the epidemiologist predicts, hospitals will be just fine taking on COVID-19 patients and estimates 20,000 or far fewer people will die from the virus itself or from its agitation of other ailments, as reported by New Scientist Wednesday.
Ferguson's change of tune comes days after Oxford epidemiologist Sunetra Gupta criticized the professor's model.
"I am surprised that there has been such unqualified acceptance of the Imperial model," Gupta said, according to the Financial Times.
Professor Gupta led a team of researchers at Oxford in a modeling study which suggests that the virus has been invisibly spreading for at least a month earlier than suspected, concluding that as many as half of the people in the United Kingdom have already been infected by COVID-19.
If her model is accurate, fewer than one in a thousand who've been infected with COVID-19 become sick enough to need hospitalization, leaving the vast majority with mild cases or free of symptoms. . . .
Amid widespread reporting on his new death rate estimates — including by White House Coronavirus Response Coordinator Dr. Deborah Birx, who cited his 20,000 estimate during a press conference Thursday — Ferguson issued a statement on social media Thursday to "clear up confusion" about his revised estimates:
I think it would be helpful if I cleared up some confusion that has emerged in recent days. Some have interpreted my evidence to a UK parliamentary committee as indicating we have substantially revised our assessments of the potential mortality impact of COVID-19. This is not the case. Indeed, if anything, our latest estimates suggest that the virus is slightly more transmissible than we previously thought. Our lethality estimates remain unchanged. My evidence to Parliament referred to the deaths we assess might occur in the UK in the presence of the very intensive social distancing and other public health interventions now in place. Without those controls, our assessment remains that the UK would see the scale of deaths reported in our study (namely, up to approximately 500 thousand).

(Excerpt from The Daily Wire. Article by Amanda Presitgiacomo.)
Partner with Us
Intercessors for America is the trusted resource for millions of people across the United States committed to praying for our nation. If you have benefited from IFA's resources and community, please consider joining us as a monthly support partner. As a 501(c)3 organization, it's through your support that all this possible.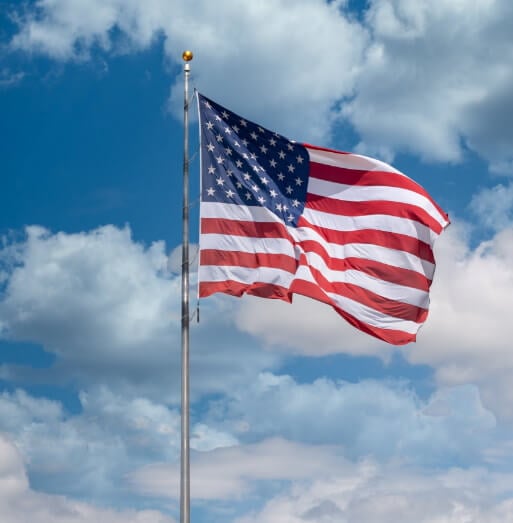 Become a Monthly Partner