Top 5 Evil Spirits Operating In Our Nation Today: Jezebel
Jamie Rohrbaugh, IFA Contributing Writer
|
June 4, 2023
Top 5 Evil Spirits Operating In Our Nation Today: Jezebel
Jamie Rohrbaugh, IFA Contributing Writer
|
June 4, 2023
I Prayed
have prayed
God, we pray against the spirit of Jezebel. Help us to lift up the name of Jesus, Father, so that we may stand against this evil spirit!
The following is an excerpt from our daily devotional "Top 5 Evil Spirits Operating In Our Nation Today," written by IFA contributing writer Jamie Rohrbaugh.
What are the most prevalent evil spirits operating in America today? And, if we can identify them, how can we pray against them? In this devotional series, I'd like to offer some simple prayer directives for how to pray against 5 specific evil spirits that are inflicting themselves upon America.
View Comments (1)
However, FIRST, may I remind you that God the Holy Spirit is the #1 strongest and most powerful Spirit operating in America today?
I know it can be so discouraging when we see evil look like it's winning in sphere after sphere every day. However, God's Word is still true! Psalm 37:1-2 still says:
Do not fret because of evildoers, nor be envious of the workers of iniquity. For they shall soon be cut down like the grass, and wither as the green herb (Psalm 37:1-2 NKJV).
So, beloved, we have to cry out: "Let God be true and every man a liar!" And we must remember that our God is not just "one" among many spirits of equal strength. No; He is the One True God, who alone is wise. He is God Most High, and He sits above the circle of the earth and laughs at His enemies! Satan is only a created being, with limited strength; but our GOD has all power in Heaven and earth.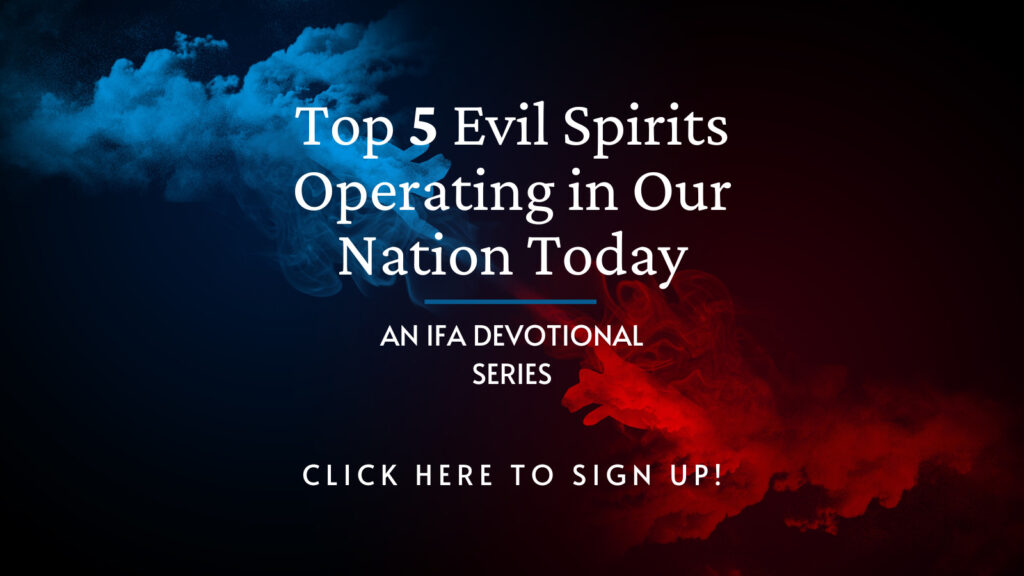 Therefore, as we pray against the many evil spirits that inflict pain upon Americans today, let us not forget that all spirits are not equal! God the Holy Spirit is greater than all the devil and all his demons put together. There's not even any contest. So sit in your seat of authority as you pray, wielding the name of Jesus with every confidence in the world!
That said, let's look at 5 of the most prevalent wicked spirits that we see in America today:
The spirit of Jezebel.
Contrary to some opinions, the spirit of Jezebel is not manifested as a woman wearing a red dress. The operation of Jezebel is not limited to women at all; it impacts both women and men equally. Jezebel is a spirit who works to counteract the work of God the Holy Spirit.
Jezebel is a seducer. It brings people into its grasp using one, seemingly-shallow method; but then it pulls them deeper into evil over time.
Its modus operandi is to first seduce people with false prophecy; then it leads them into rebellion against God, His Word, and His wisdom. Then, it pulls them into sexual sin. Afterward, it leads them to its ultimate objective—which is the occult and actual worship of Satan.
How can you pray against Jezebel? The #1 key I have found—something I have found to work 100% of the time—is found in Revelation 19:10:
And I fell at his feet to worship him. But he said to me, "See that you do not do that! I am your fellow servant, and of your brethren who have the testimony of Jesus. Worship God! For the testimony of Jesus is the spirit of prophecy (Revelation 19:10 NKJV).
Since Jezebel purports itself to be a spirit of prophecy, forth-telling the will of false gods, releasing the TRUE Spirit of Prophecy by proclaiming the testimony of Jesus beats it every time. Releasing the testimony of Jesus cuts off Jezebel at the root and muzzles its voice. Try it and see! Magnify and lift up the name of Jesus in every way you can think of:
In worship;
In intercessory prayer;
In song;
Through artwork and dance;
In declaration and proclamation; and
Through testifying about Christ and what He has done for you!
Remember Revelation 12:11a: "And they overcame him by the blood of the Lamb and by the word of their testimony"! Raise that testimony of Jesus and watch the enemy fall down and flee!
How are you praying against Jezebel? Share this article to encourage others to pray!
Jamie Rohrbaugh is the founder and CEO of From His Presence. She is the author of Victory In the Camp of the Lord Volume 1: Healing from Fear. Her resources have been published by YouVersion Bible Plans, Charisma Magazine, The Elijah List, Spirit Fuel, and various other ministry outlets. You can find free mentoring on her podcast, Take Your Territory with Jamie Rohrbaugh, which is available through your favorite podcast streaming app. Download her free prayer tool, Praying the Names of God: 555 Biblical Names of God and How to Use Them in Prayer and Worship, here. Photo Credit: Canva.
Partner with Us
Intercessors for America is the trusted resource for millions of people across the United States committed to praying for our nation. If you have benefited from IFA's resources and community, please consider joining us as a monthly support partner. As a 501(c)3 organization, it's through your support that all this possible.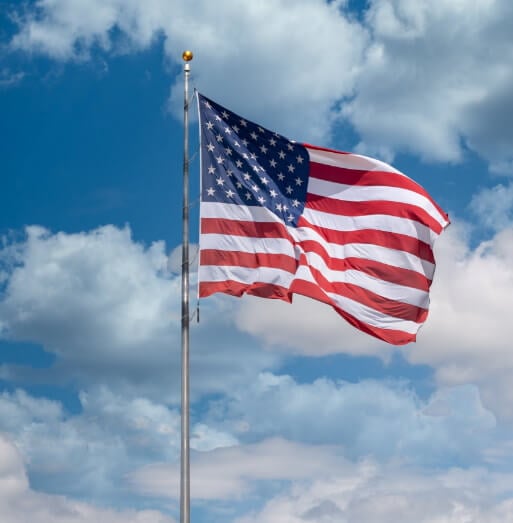 Become a Monthly Partner
You can post a prayer to share with others.
Gretchen C
June 4, 2023, 9:39 am
God, we pray against the spirit of Jezebel. Help us to lift up the name of Jesus, Father, so that we may stand against this evil spirit!