DAVID KUBAL: THERE WAS SPIRITUAL QUID PRO QUO
David Kubal, IFA President/CEO
|
December 15, 2019
DAVID KUBAL: THERE WAS SPIRITUAL QUID PRO QUO
David Kubal, IFA President/CEO
|
December 15, 2019
I Prayed
have prayed
We know that we are from God, and the whole world lies in the power of the evil one. And we know that the Son of God has come and has given us understanding, so that we may know him who is true; and we are in him who is true, in his Son Jesus Christ. He is the true God and eternal life. (1 Jn 5:19-20)
I know now that there was quid pro quo with Ukraine. The votes are in. The House Judiciary Committees voted to impeach our President for abuse of power and obstruction of Congress based on a perception of quid pro quo.
But, that is not the quid pro quo I am talking about. A Ukrainian ministry leader recently explained the real insidious quid pro quo to me. This quid pro quo brings to light a titanic spiritual battle involving the highest levels of global demonic forces. For years, our country has been blackmailing countries around the world by forcing ungodly American values to be implemented in their nations in order to receive U.S. aid.
View Comments (125)
Most people know that "reproductive rights" and abortion have been connected to whether the U.S. would aid other nations, depending on who is in the White House. You may not realize that LGBT rights have also been tied to U.S. aid. There was even a toolkit produced by the USAID (United States Agency for International Development, with the tagline "from the American people") to foster "integrating LGBT Rights Activities into Programming."
We have witnessed the rise of liberal and progressive ideas in America, which has increasingly fought to silence Christian and conservative voices as hate speech, resulting in our inability to call out immorality. Ukraine has been on a similar track. There, liberalism has gained ground very quickly as the morals, values—and integrity—were replaced with anti-God forces.
The difference, though, is this—and this is the point—the United States is the one who exported liberalism and immorality to Ukraine. It came from the U.S., not from within Ukraine.
My Ukraine contact explained to me that in the past our aid to Ukraine did have strings attached and requirements that needed to be met. During the former Administration, if Ukraine wanted aid, Ukraine needed to promote LGBT rights. My Ukraine contact described the many trips Vice President Joe Biden made to Ukraine to meet with liberal progressive leaders. Further evidence of the connection between U.S. influence and changes in Ukraine is the the strong support and participation by Ambassador Yovanovitch at an LGBTQ march in Kiev (pictured above).
President Trump declared to the world at the United Nations that he opposes the use of UN projects "to assert a global right" to abortion on demand by linking abortion rights to aid. Two years ago, President Trump restated the "Mexico City Policy," which prevents U.S. funds from being used to promote or provide abortion services.
As we pray, and the Trump Administration pursues policies that battle the anti-God/antichrist fixation on redefining religious freedoms, family, gender, sexuality, and more, the impeachment process is bringing into view the global demonic spirits that were released and strengthened by the former Administration. These global demonic entities are waging an all-out war of deception and manipulation against President Trump and the supporters of his Administration's policies in an effort to stay disguised and retain power to destroy the unborn, promote immoral sexuality, and redefine the family.
Abuse of power to further an anti-God agenda is what has been done. Obstruction of godly values is what has been done.
So, as we pray through this impeachment process we must understand the global demonic forces that were empowered by U.S. policy are waging war in order to see this President and his policies be taken down, in order to impact not only our nation, but also nations around the world.
Partner with Us
Intercessors for America is the trusted resource for millions of people across the United States committed to praying for our nation. If you have benefited from IFA's resources and community, please consider joining us as a monthly support partner. As a 501(c)3 organization, it's through your support that all this possible.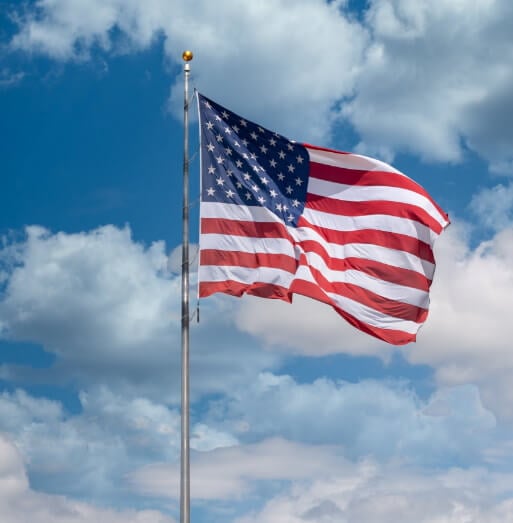 Become a Monthly Partner