There Is No Common Ground Inside the Sorcerer's Circle
Keith Guinta, The Wine Patch/IFA Contributor
|
December 26, 2022
There Is No Common Ground Inside the Sorcerer's Circle
Keith Guinta, The Wine Patch/IFA Contributor
|
December 26, 2022
I Prayed
have prayed
Father, bring revival to America. Cast the enemy out of our nation, and bring all into relationship with You.
Analysis. Many are passionate to expound, engage and even emulate the miracles of Jesus. Is there anything more heaven-on-earth than a blind man seeing, a cripple walking, or a dead girl coming to life?
View Comments (6)
The first Jesus-sized miracle I experienced was a paralyzed man rising out of his wheelchair at the Jesus '78 Festival in Mercer, PA. Though the high tide of the Jesus Movement had almost fully receded by 1978, those of us just arriving at the beaches of revival eagerly ran out into the deep to enjoy the waves.
I've heard it said: God starts every revival but it's we the people who stop them.
Since that festival, I have laid my hands on uncountable hundreds and prayed for miraculous healing to burst upon them. I remember the genocide orphans of Rwanda, the widows on the Nile in Uganda, the dying on the streets of the Philippines, and the forgotten lepers in the banished colonies of India.
I also remember the limping passersby at the local grocer, the three men with withered hands in Manhattan, and the wounded weekend warrior at our local ski resort. And once, I quietly commanded a good friend to rise from his casket at his wake.
Admittedly, while I have not seen enough Bible-sized miracles — yet — I have given a significant portion of my life to be the hands of Jesus on this earth.
But, Scripture also informs us that more than a dozen of Jesus' miracles involved casting demons out of tormented people. And He charged us to do the same. Jesus invited us to "Heal the sick and cast out demons" in the same sentence so why do we beg for only one of these and ignore the other?
Praying for healing is fairly easy. Casting out demons, not so much.
I remember the demonized woman writhing at my feet in rural India, the young girl we cast numerous demons out of in the heart of the Philippines sex trade, and the young lady here in my town who was rising off the floor as five of us tried to hold her down.
If you think church is boring, you're going to the wrong church.
If Jesus evicted demons in almost every town he entered, why do we live our lives today in complete disregard for the powers of demonic forces around us?
For we are not fighting against flesh-and-blood enemies, but against evil rulers and authorities of the unseen world, against mighty powers in this dark world, and against evil spirits in the heavenly places.
The Apostle Paul to the church in Ephesus
What is Wrong With Everyone?
I have spent the past two years contemplating how our country has become so fiercely divided on cultural, political, and scientific issues. Devastatingly, this division has deeply fractured the church as well.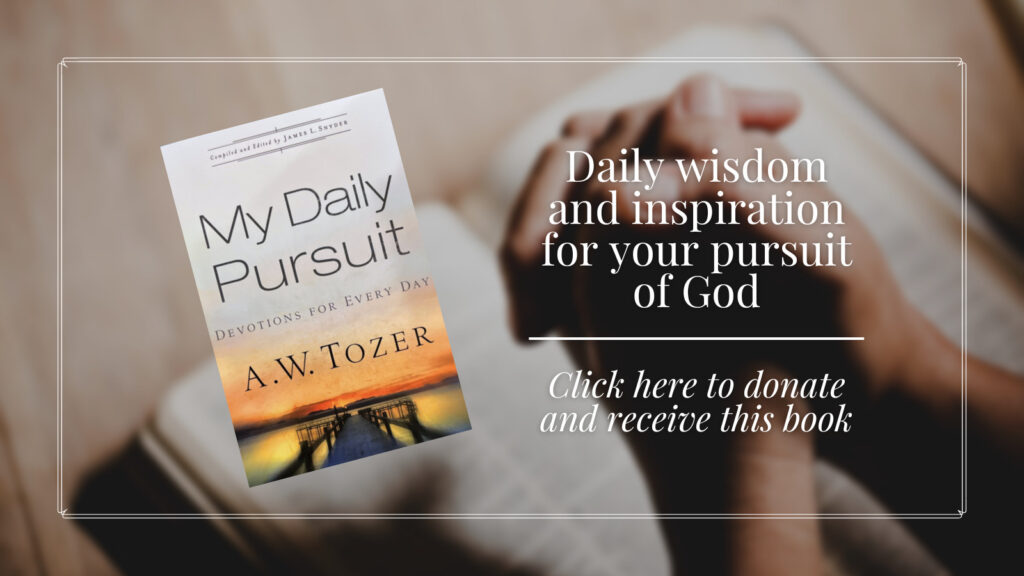 And while troops may not be marching down our streets with muskets and M16's, and bodies are not piling up at the barricade, this bloodless battle of beliefs is inflicting significant damage nonetheless. And our most devastating weapon of mass destruction has become: A keyboard and a screen.
Hard-working, productive employees have been fired from their jobs. Doctors and lawyers have had their licenses to practice revoked. Lifelong friendships have been vaporized. Gifted high-earners have lost their revenue streams. Children have disowned their parents and marriages have reached a dead end.
What God has joined together, let no Tweet put asunder.
If this seemingly ideological war is merely a meritocracy of ideas, why all the physical carnage? I have been less entranced with the battle reports coming from cable news on the dim, linear skirmishes of left versus right and am far more fixated on the spiritual realms of good and evil.
Behold the slogans of each opposing realm. Jesus said:
I have come that you may have life, and have it more abundantly.
And Satan comes to:
Steal, kill, and destroy.
~Both Quotes From The Gospel of John, Chapter 10
Dare to mention that reliable evidence proves our elections are no longer trustworthy and watch how quickly you'll be stampeded by a few thousand mules. Offer the research that SARS-COV-2 was not only developed using harvested organs from heart-still-beating babies but was also released from the Wuhan Lab of Virology — Brave soul, brace yourself for a bitter battle royale.
Carefully explain why Black Lives Matter Inc. is neither a human rights organization nor has yielded measurable benefits for black communities and you will be labeled a racist of the worst kind. Suggest that it is possible to love your gay friends and resist the agenda of the LGBTQIA2S+ movement and you will be swiftly canceled as a cis-gendered homophobe.
Rebuke Biden for calling people who voted for Trump dangerous extremists and you will have stepped into the windowless corridors of Trump Derangement Syndrome.
Preach the divine design that every baby is created in the image of God and you will be sure to have empty seats at the Christmas table. And please exercise unrelenting restraint from professing you don't think 14-year-olds should be sterilized and have their genitals removed or you will be stamped transphobic.
If you refuse to roll up your sleeve for the gene therapy potation, be prepared for banishment to the Covid colony. And whatever you do, don't remind people that the oligarchs in Davos have told us the vaccine was the dry run for embedding under-skin technology across the globe.
Broadcasted Bewitchery
At this point in our discussion, many have assuredly been triggered so deeply, emotions you didn't know were in you are suddenly surging to the surface. It almost feels: spiritual.
The principalities and rulers in the unseen realms are neither fictitious nor ancient fables. The invisible legion of Hell's leaders is waging a cataclysmic war across our country. Never think that Satan merely tries to get us to swear, lean on our horn, or doubt the goodness of God.
He comes to steal, kill, and destroy.
And his pronouns are: Subtle / Sly / Shrewd
Notice how strangely supercharged the sampling of polarizing topics listed above is. Also notice that few are interchangeable. Meaning, Hell's buffet of chaos does not come a la carte but as an all-or-nothing packaged deal.
Is that because people have naturally settled into these dualistic, collectivized conclusions? Or, is it possible there is a subtle, sly, and very shrewd simulation being perpetrated upon the public by the press, technology platforms, and D.C. itself?
Wait a minute! Are you saying that evil spiritual powers are influencing our media and politics?
Yes, I am.
Some have called it Mass Formation Psychosis and others identify it akin to hypnotism. I contend the spiritual nature of this deception is best represented as sorcery. The powers of sorcery are real, prevalent, and can permeate everywhere they are allowed to seep. Like a humidity from Hell, it is oppressive, relentless, and deadly.
In hope of gaining an amicable patch of common ground, many well-intentioned Christians concede a handful of their moral principles in quest of satisfying the insatiable activists. But the sorcerer exists within a drawn circle much like a hungry tiger tethered to a leash on a pole.
As you approach the perimeter, you realize there is no common ground to be gained within the radius of his realm. Either slay the enemy or pray someone else will. There is no negotiating table — Only an empty tomb.
Words Matter
As George Orwell prophetically described to us, for oppressive regimes to gain power, the peoples' common language must be usurped and altered to refashion perceptions. He calls it Newspeak.
As Orwell watched communism spread and steadily subjugate the populace of Soviet Russia, he continually asked how and why it advanced with such uncontested success:
Orwell's answer was the idea of a government-altered language and a warped system of values that could alter the way people interpret information. And this isn't purely fiction either—as altering the way people interpret information is the goal of psychological warfare.
~ Desmond Berg in Sovereign Nations
Using Orwell's prophetic discernment as a guide, feel the assertive, divisive, and confusing power these synthetic phrases possess to control and steer the populace today:
Love is love

No human is illegal

Climate justice

Men can be women

Safe and effective

The science is settled

Domestic extremist

Toxic masculinity

Hate speech

White fragility

Reproductive rights

Anti-racism

Gender affirming care

Respect for marriage
The addled lexicon of the activist left is not merely an ideological list of book titles and yard signs: It is a shrewdly crafted wordbook used to embolden the deceivers and flummox the righteous.
Revival is the Only Answer
Having drunk deeply from the wells of revival in the late '70s and experienced the power of God to restore what was lost and broken, I confidently trust that revival is America's only hope. Nothing proposed by the regime's machine has the power to produce the abundant life Jesus promised. This is why the Christian should never retreat in perceived defeat, never concede the ground Christ has redeemed, and rise in the glory of the Lord that already covers the Earth.
I had the privilege to meet a true sage of God's Kingdom recently. To the tired Christian who would rather go to Heaven than bring Heaven to Earth, consider his words:
The story of Christian reformation, revival, and renaissance underscores that the darkest hour is often just before the dawn, so we should always be people of hope and prayer, not gloom and defeatism.
God the Holy Spirit can turn the situation around in five minutes. As GK Chesterton once remarked, five times the church has 'Gone to the dogs,' but each time 'It was the dog that died.'
~ Os Guinness
May we accept Christ's invitation to heal the sick, raise the dead, cleanse the leper, and cast out demons. May we find our rightful place in the hierarchy of Heaven to intercede for the dismantling and destruction of Satan's power over our country. And may the hope and power of the resurrected Christ grant us eyes to discern, ears to perceive, and faith to believe the Kingdom of God reigns upon the Earth.  Right now.
How are you praying for revival in America? Share this article to encourage others to pray.
(Used with permission. By Keith Guinta from The Wine Patch. Photo Credit: Canva)
Partner with Us
Intercessors for America is the trusted resource for millions of people across the United States committed to praying for our nation. If you have benefited from IFA's resources and community, please consider joining us as a monthly support partner. As a 501(c)3 organization, it's through your support that all this possible.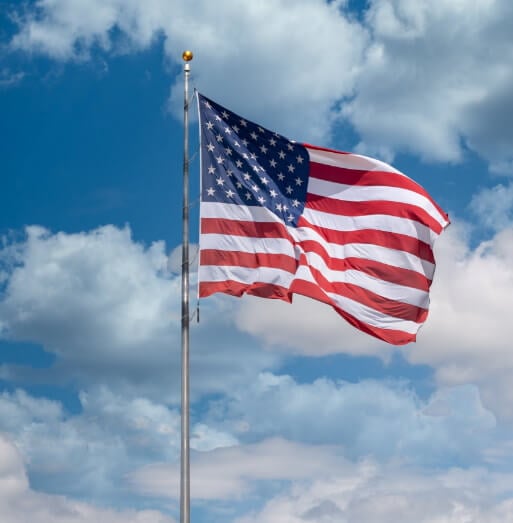 Become a Monthly Partner