June 12, 2021 | Casey Harper, IFA Contributing Writer
Father, we pray that your Holy Spirit would convict Biden of the teachings in your Word that he has heard throughout his life, that he would be convicted to align his policies with your ways, not the false wisdom of men.
In the last presidential term, there was a great deal of debate over whether Christians could support former President Donald Trump, a twice-divorced former playboy billionaire with a penchant for rude remarks. With the help of evangelical bulwark Mike Pence and a litany of pro-faith policies, however, American Christians largely rallied for Trump, giving him a second chance and trusting his sincerity.
Now, the president in office is facing a similar quandary, but the members of his own religious group, the Catholic Church, are not as supportive.
Insider Intercessory Intelligence
Reports indicate the Catholic Church is considering refusing communion to Biden and other pro-choice politicians.
One group, the Catholic League, laid out 32 offenses committed by president Biden in a report.
Here are a few:
January 20, 2021 – Biden signed an executive order affirming that "children should be able to learn without worrying about whether they will be denied access to the restroom, the locker room, or school sports," affirming his campaign promise to allow minors to use facilities and participate in high school sports opposite their biological sex. While campaigning, in response to a question from a parent of a transgender child, Biden said that there would be "zero discrimination" when it came to minors seeking to change their gender.
January 20, 2021 – Biden issued an executive order requiring all federal agencies to implement the ruling in the Supreme Court decision Bostock v. Clayton County, which treats sexual orientation and gender identity as protected classes. This is a grave injustice that erases the differences and complementary relationship between man and woman.
January 22, 2021 – Biden issued a statement on the 48th anniversary of Roe v. Wade describing the 1973 U.S. Supreme Court decision as a "foundational precedent" to which all judicial nominees should commit. Biden called for Roe's codification. 
January 28, 2021 – Biden issued the "Memorandum on Protecting Women's Health at Home and Abroad." This memorandum revokes the Mexico City Policy, which is a U.S. government policy that requires foreign non-governmental organizations to certify that they will not "perform or actively promote abortion as a method of family planning."
January 28, 2021 –Biden ordered that the necessary steps be taken to resume funding to the United Nations Population Fund, which promotes family planning through the abortion.
May 28, 2021 – Biden released his budget proposal for FY2022, and it allocates money for abortions since it has no Hyde Amendment language. This is the first budget proposal since 1993 that does not include conscience protections to ensure federal funds are not used for abortions.
While most Christians reading this article would agree with these charges, we are in the ministry of intercession, so we must be careful to pray the will of God and bless, not curse.
In fact, the president's own Catholic background may be a key prayer battleground for the next few years of his administration. Those seeds of faith planted in his heart over the years provide fertile ground for the Holy Spirit to speak to the current president in a way only God can.
I am not Catholic, but some of our readers certainly are, and I hope for the sake of our country we can rally together in prayer regardless of theological differences. Due to the state of our nation, we no longer have the luxury of turning our energy against one another.
Prayer Strategy
An interesting verse in the book of Proverbs should be in the mind of every serious intercessor:
"The king's heart is a stream of water in the hand of the Lord;  he turns it wherever he will." -Proverbs 21:1
We see here that God can turn the hearts of kings, or presidents, at his will.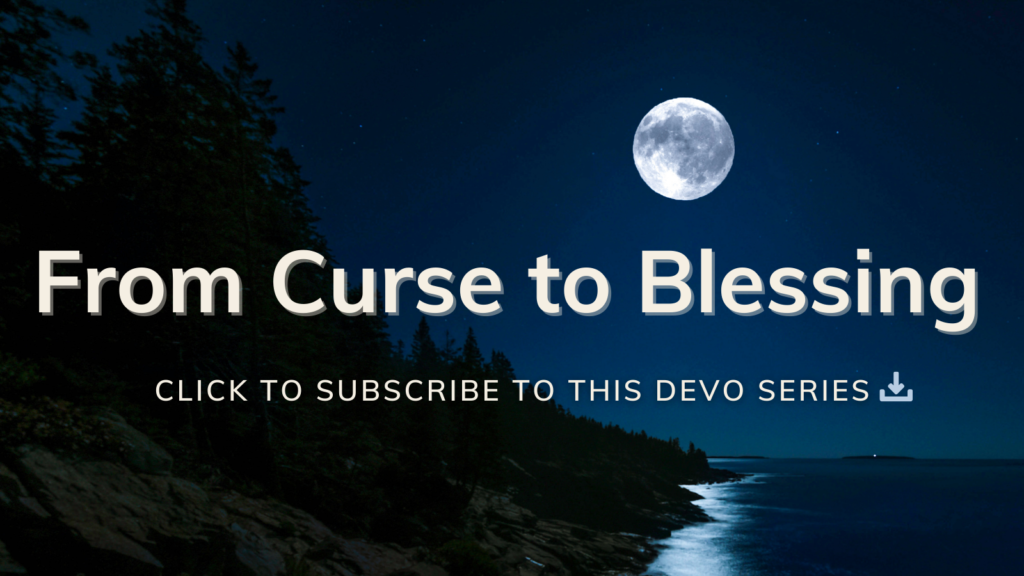 What if the intercessors of America prayed not just for Biden's policies, but for Biden's heart to be turned to truth, justice and the ways of God?
I am very aware of the Biblical warnings to not judge another man's servant. I will make no judgment call on whether or not Biden is saved. That is between him and God. However, I do believe that the intercessors of America can call on God to reignite the years of teaching Biden has sat under, the Christian influences around him his entire life, the moments when reading his Bible that God connected with him.
We can pray that God water those seeds in his heart and that they rapidly grow.
I am concerned that the Christians in this country care more about Biden's executive orders than the state of his soul.
Once we pray for Biden's heart, we will have more spiritual authority to pray for the work of his hands, namely his policies as president.
If the intercessory community gets breakthrough in praying for the president's heart, we may just see the kingdom policy breakthrough we have been praying for as well.
With this in mind, let us pray:
Lord, we pray for President Biden's health, happiness, family, and his heart, that he would be warmed toward you and that the seeds you have planted in him over the years through his Catholic experience would blossom.
Father, we pray that your Holy Spirit would convict Biden of the teachings in your Word that he has heard throughout his life, that he would be convicted to align his policies with your ways, not the false wisdom of men.
Father, we pray that you would touch the heart of our president to be favorable toward your people, that we may live in peace free from persecution.
Verses to press into as you intercede on this issue:
"I urge, then, first of all, that petitions, prayers, intercession and thanksgiving be made for all people-for kings and all those in authority, that we may live peaceful and quiet lives in all godliness and holiness." 1 Timothy 2:1-2
"The king's heart is a stream of water in the hand of the Lord;  he turns it wherever he will." -Proverbs 21:1
"Consider it pure joy, my brothers and sisters,[a] whenever you face trials of many kinds, because you know that the testing of your faith produces perseverance. Let perseverance finish its work so that you may be mature and complete, not lacking anything." -James 1:2-4
Casey Harper is a writer in the Washington, D.C. area covering national politics. He has worked for The Daily Caller, The Hill, and Sinclair Broadcast Group. A graduate of Hillsdale College, Casey's work has also appeared in Fox News, Fox Business, Washington Examiner, and USA Today. Follow him on Twitter: @CaseyHarper33. (Photo Credit: Canva.)
Share your prayer for President Biden–what has the Lord laid on your heart for him? Share in the comments below.