THE 'SOFT BIGOTRY OF LOW EXPECTATIONS'
Nancy Huff, IFA Contributing Writer
|
April 29, 2021
THE 'SOFT BIGOTRY OF LOW EXPECTATIONS'
Nancy Huff, IFA Contributing Writer
|
April 29, 2021
I Prayed
have prayed
Father, We pray for your protection over our students, not just in mathematics but all disciplines. We ask for the parents of students in Virginia to have school choice as a way to increase equity in their education system.
The Virginia Department of Education (VDOE) recently announced a new Virginia Mathematics Pathways Initiative (VMPI) program that has garnered national attention for good reason. A deep dive into this initiative revealed rotten roots that will surely bear rotten fruit. Lest you think it doesn't apply to you–it is part of a greater plan reaching across the states–23 states are in various stages of approval.
The Virginia Mathematics Pathways Initiative (VMPI) website is a maze of hollow-sounding educational talk with not a lot of solid information about any details of what the new program entails. It is designed to combat disparities in educational outcomes between racial and ethnic minorities. With the new program, all students would follow the same math curriculum through the 10th grade. Students will have some choices at the 11th, and 12th-grade level but not the customary advanced placement classes.
View Comments (14)
Parents throughout the state realize the dangers of the new program and are concerned as mathematics has long been one of the avenues where students who take advanced mathematics could distinguish themselves on entry-level applications to elite colleges. Democratic Virginia state Senator J. Chapman Peterson expressed concern over the dilution of learning caused by the change in the math curriculum and that this mathematics pilot program will lower education standards generally.
Deep pockets, deep state
One thing is for sure; the Virginia Mathematics Pathways Initiative has reached into the deep, deep state to redesign their math program within the next five years. Pathways is a program initiated by the Bill and Melinda Gates Foundation, designed to accommodate the Gates Foundation goal to dramatically improve student outcomes and ensure that race, ethnicity, and income are not predictors of postsecondary success. Initial Pathways websites (some are now deleted) credit the Gates Foundation with a donation of $140 million for Pathways' projects. Those projects are now showing up in new mathematics curriculum like this one in Virginia and across the U.S. Also contributing to the project is the Charles A. Dana Center at the University of Texas, a progressive think tank and innovative educational center that produced a resource paper for the VMPI project. The Dana Center has also received substantial donations from the Bill and Melinda Gates Foundation.
The real reason behind the change
The real reason behind the drastic curriculum change is revealed in the website's  Additional Resources list. A position paper prepared by the National Council of Supervisors of Mathematics and TODOS: Mathematics for ALL gives insight into the racial disparity focus the new math program desires to push in mathematics classes. The paper titled. Mathematics Education Through the Lens of Social Justice: Acknowledgment, Actions, and Accountability list three components needed for a just, equitable, and sustainable system of mathematics education for all children.
They are:
An acknowledgment of the unjust system of mathematics education, its legacy in segregation and other forms of institutional systems of oppression, and the hard work needed to change it.
The actions taken must be driven by commitments to re-frame, re-conceptualize, intervene, and transform mathematics education policies and practices that do not serve to promote fair and equitable mathematics teaching and learning.
And there must be professional accountability to ensure these changes are made and sustained.
The VDOE has approved the program at the administrative level. According to Shannon Ellis, K-12 Mathematics Supervisor of Education of Arlington Public Schools, another 23 states may not be far behind adopting the same program as the Virginia Mathematics Pathway Initiative.
In a letter sent to the Virginia Secretary of Education, Senator J. Chapman Peterson asked for a plain explanation of the program without using socio-political jargon instead of simply stating what subject will be taught and when. A website video featuring various teachers and administrators giving a scripted description of VMPI was filled with socio-political jargon giving the listener very little information. One speaker calls VMPI a common mathematical experience. Another person states the redesign of mathematics was required because students now need skills in citizenship, creative thinking, and community collaboration.
It's not unusual to revamp a math curriculum, adding new material, teaching ideas, or introducing new concepts. It is unusual to write a curriculum that purposely dumbs down students. The Virginia Pathways to Mathematics Initiative is about creating classroom instruction where the primary focuses are racial issues and social injustice.
Kim Putens, a parent of a high schooler in Fairfax County and a University of Virginia undergraduate, urged Virginia to examine school choice to increase equity in the education system. Why is school choice routinely fought by Democratic Party leaders? Another Virginia parent described the new program this way, "It's the soft bigotry of low expectations. How about we give a hand up to strugglers rather than hold back our high achievers?"
 What do you think? Share in the comments . . . 
About the Author: Nancy Huff is an educator with a mission to equip believers to pray strategically for the Cultural Mountain of Education. She has authored Taking the Mountain of Education: A Strategic Prayer Guide to Transform America's Schools. She leads prayer groups to pray at key educational locations across the US. Currently, Nancy serves as the Heartland Apostolic Prayer Network (HAPN) Lead Prayer Coordinator for the Mountain of Education. For additional information go to: https://takingthemountainofeducation.com/author/nancyahuff/ (Photo Credit: Unsplash.)
Partner with Us
Intercessors for America is the trusted resource for millions of people across the United States committed to praying for our nation. If you have benefited from IFA's resources and community, please consider joining us as a monthly support partner. As a 501(c)3 organization, it's through your support that all this possible.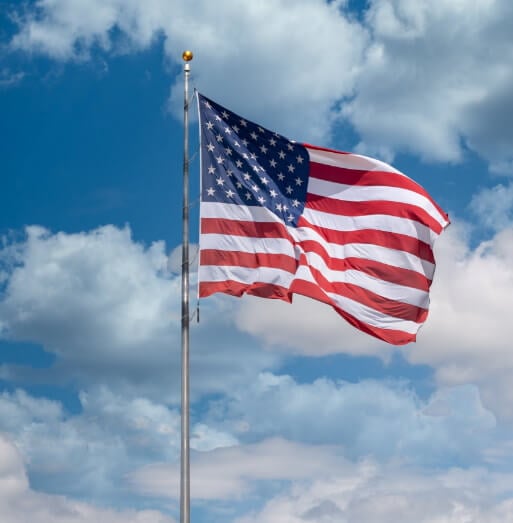 Become a Monthly Partner