THE REAL DIVIDE IN AMERICA
From Dr. Karyl Stanton
|
June 27, 2020
THE REAL DIVIDE IN AMERICA
From Dr. Karyl Stanton
|
June 27, 2020
I Prayed
have prayed
Lord, we pray that your Holy Spirit would convict hearts and make us aware of our need for a Savior.
Suddenly, streets in America are filled with unrest, racial division, anger, protests, rioting, looting, fighting, and defacement of public buildings and monuments. What or who is behind the chaos and confusion?
The real problem that divides people is the same problem that separates people from God: SIN! Orchestrated by Satan, the Father of Lies, simmering hate and anger explode into our streets on full display because of sin in human hearts. The Bible says in Jer. 17:9, "The heart is deceitful above all things and beyond cure. Who can understand it?" Romans 3:23 continues, "for all have sinned and fall short of the glory of God."
View Comments (31)
Are you at a loss for how to pray for the nation in these troubled times? Download 30 Minutes of Prayer for the Nation.
The horrific public murder of George Floyd ignited outrage and fueled conflict in cities across America and around the world. Murder is an abhorrent crime and a great sin, but Jesus said that anger is just like murder.
" ' You have heard that it was said to those who lived long ago, Don't commit murder, and all who commit murder will be in danger of judgment.  But I say to you that everyone who is angry with their brother or sister will be in danger of judgment.' " (Mt. 5:21-22)
There is a righteous anger that rises up in response to injustice, but there is also unrighteous anger, which is sin. Eph. 4:26 says, "Be angry without sinning.  Don't let the sun set on your anger." Hating and injuring other people are expressions of unrighteous anger as are stealing and destroying other's property. Proverbs has a lot to say about anger and sin. "Where there is no revelation [of the Word of God], people cast off restraint; but blessed is the one who heeds wisdom's instruction." (Prov. 29:18) "Scoffers set a city afire [by stirring up trouble], but wise men turn away anger [and restore order with their good judgment]." (Prov. 29:8)
Hate and anger aimed at police and authority or hate of people because of their skin color only reveal more of the sinful human heart. God has already provided the answer! Forgiveness of sin is provided for those who receive Jesus as their Lord and Savior and believe that His shed blood covers their sin and conveys to them His righteousness. " 'For God so loved the world that He gave His One and only Son, that whoever believes in Him shall not perish but have eternal life.' " (Jn. 3:16)  "God made Him who knew no sin [Jesus] to be sin for us, so that in Him we might become the righteousness of God." (2 Cor. 5:21)  "For He [God] has rescued us from the dominion of darkness [sin, Satan] and brought us into the Kingdom of the Son [Jesus] He loves, in whom we have redemption, the forgiveness of sins." (Col. 1:13-14)
Since it is the job of the Holy Spirit to convict people of sin, righteousness, and judgment (Jn. 16:8), let us pray for Americans to be convicted of sin and turn to the Savior, Jesus Christ, who can wash away anger, hate and unrighteousness through the power of His cleansing blood. Satan is no match for the blood of Jesus that bought us back from the dominion of darkness. Pray for a revelation of the Word of God in America to be a lamp for our feet and a light for our path. (Ps. 119:105) Pray for a real outpouring of the Holy Spirit as in Joel 2:12-17, 28-29 – a revival that must be preceded by repentance and return to the Lord.
About the author: Dr. Karyl Stanton is a medical doctor specializing in neurology. She and her husband, Dr. Paul Stanton, founded World Changer Kids, Inc. in 2001 to train and equip children to become the next generation of missionaries to the most unreached. Through children's missions education and children's evangelism they hope to facilitate the Body of Christ to change the world and complete the Great Commission. For more information and children's missions resources, go to www.worldchangerkids.org .
Partner with Us
Intercessors for America is the trusted resource for millions of people across the United States committed to praying for our nation. If you have benefited from IFA's resources and community, please consider joining us as a monthly support partner. As a 501(c)3 organization, it's through your support that all this possible.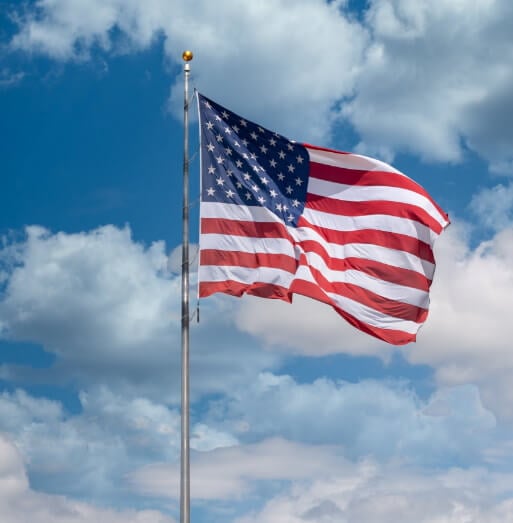 Become a Monthly Partner