The Lord Reigns: A March for Jesus Update
Gloria Robles, IFA Contributing Writer
|
May 20, 2023
The Lord Reigns: A March for Jesus Update
Gloria Robles, IFA Contributing Writer
|
May 20, 2023
I Prayed
have prayed
Lord, even amid chaos, You are worthy to be worshiped and celebrated. We agree with Your word and say: The Lord God reigns! 
Can you sense the spiritual warfare in the atmosphere? There seems to be a looming sense of fear, perhaps, in anticipation of what may happen next. And if we keep our eyes on what we see, and not on the Lord, it's easy to lose heart. But even in the face of this uncertainty, a remnant is rising up in boldness. Many are faithfully interceding for our nation and for the other nations.
View Comments (6)
Even now, a 21-day fast for Israel called the Isaiah 62 Fast is taking place (May 7–28, 2023). And that isn't all. The annual March for Jesus is approaching — Saturday, May 27, 2023 (before Pentecost weekend) — and expectations are high.
There is reason to be expecting great things. So far, some 30 cities and 18 states have registered for the march — up from previous years. Dallas; Decatur, Ill.; Joplin, Mo.; Los Angeles; Payson, Ariz.; San Antonio; Soldotna, Alaska; and Youngstown, Ohio; as well as Puerto Rico, are among the places where marches will be held. Let this give you an idea of how widespread the marches will be.
Other nations have held marches in the past, but for the first time countries have registered. The Cayman Islands, the Netherlands, and South Africa will be participating in this celebration of Jesus as well.
Can we take a minute to praise God for this?
The theme for this year's march was actually given to Rev. Gary Frost last year, when the Lord clearly spoke to him.
"Our theme for March for Jesus 2023 is Jesus Reigns! — drawn from Revelation 19:6," Frost said. "This passage is peculiarly relevant for America and for the world in these unstable days. In the midst of power plays impacting our society that are political, cultural, economic, and even spiritual, we will unashamedly declare in the streets of our cities that Jesus reigns and has no rivals. The Lord God omnipotent reigns! We have no agenda other than the celebration of the lordship of Jesus Christ."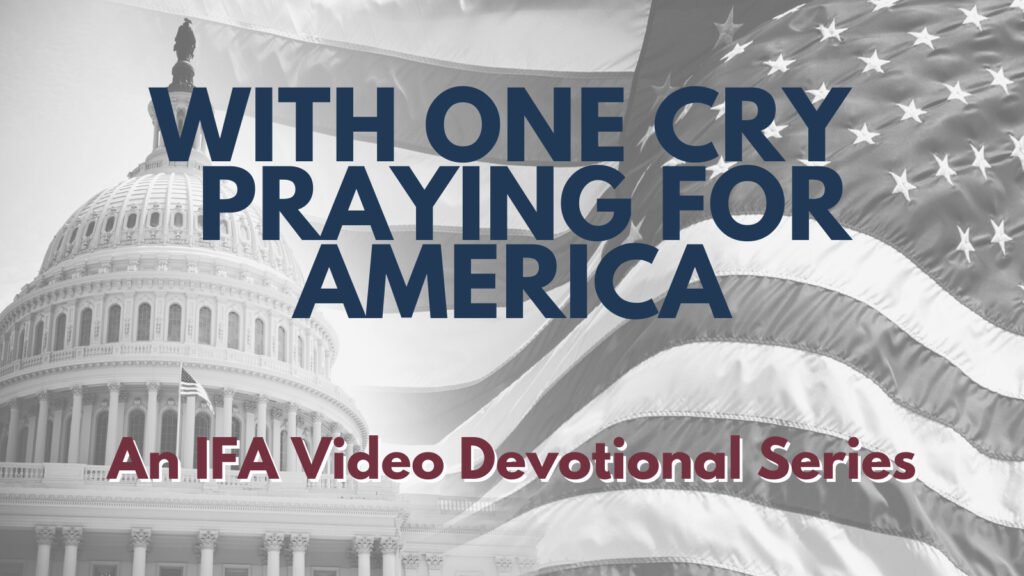 Then I heard what sounded like a great multitude, like the roar of rushing waters and like loud peals of thunder, shouting: "Hallelujah! For our Lord God Almighty reigns (Revelation 19:6 NIV).
"We are living in the midst of globalization, secularization, polarization, and even demonization — but what we really need is a Christ transformation," said Frost.
He was clear to emphasize that this march is not a political statement. It never was. Its purpose now is what it has always been: to glorify Jesus Christ. In times past, the march sustained a bit of pushback for not being politically correct. Some have even tried to label Frost as an extremist and a radical. To this he says: "I am radical for Jesus Christ, and I am extremely concerned for the soul of our nation."
Frost cites the day of Pentecost in the book of Acts — that very first outpouring of God's Spirit — to emphasize why this is a significant time for the march. What's interesting is the spiritual climate in the book of Acts: There was widespread persecution of the Church in that day. And there was a deep-seated hostility and a sense of segregation: The commission was the same, but now Gentiles were to be included in God's plan for salvation, something that was not well received at first. The Jews wanted their Messiah to come and free them from the tyranny of the Romans.
Christ's disciples were meeting in an upper room until the day of Pentecost. Then they were transformed into Spirit-filled men and women of God who went forth in boldness. They turned the world upside down (or more likely, right side up!) by preaching Jesus Christ.
The Holy Spirit in human beings gives the power to change the spiritual climate of a nation. That was then, and this is now, but the Bible tells us that there is nothing new under the sun (see Ecclesiastes 1:9). Oh, Lord: Would you do that again?
Here's how you can pray for the March for Jesus.
Pray that all believers would be filled with the Holy Spirit and with His boldness.
And when they had prayed, the place in which they were gathered together was shaken, and they were all filled with the Holy Spirit and continued to speak the word of God with boldness (Acts 4:31).
Pray that the marchers would resist any temptation to engage in political or cultural prayers, but instead focus on Jesus. Pray that they would not be distracted by hostile voices or opposition.
Let us keep our eyes fixed on Jesus, on whom our faith depends from beginning to end. He did not give up because of the cross! On the contrary, because of the joy that was waiting for him, he thought nothing of the disgrace of dying on the cross, and he is now seated at the right side of God's throne (Hebrews 12:2 GNT).
Pray that Rev. Frost would stay focused on God's one thing: to know Christ more.
I want to know Christ — yes, to know the power of his resurrection and participation in his sufferings, becoming like him in his death, and so, somehow, attaining to the resurrection from the dead. Not that I have already obtained all this, or have already arrived at my goal, but I press on to take hold of that for which Christ Jesus took hold of me. Brothers and sisters, I do not consider myself yet to have taken hold of it. But one thing I do: Forgetting what is behind and straining toward what is ahead, I press on toward the goal to win the prize for which God has called me heavenward in Christ Jesus (Philippians 3:10–14 NIV).
And though that is Frost's prayer, I think it is surely also a great prayer point for all believers. As Paul said, "This one thing I do," and we know from Scripture that Jesus Christ is the one thing that matters. David said, "One thing I desire," and that one thing is surely Jesus. Mary the sister of Martha chose one thing: to sit at the feet of Jesus. Paul mentions pressing forward for the prize, and yes, the prize is Jesus. It's all about Jesus! America desperately needs Jesus, and that is undeniable.
It's no coincidence that the march falls on Pentecost weekend. Not only does this commemorate the birth of the Church, but it also is a Jewish festival called Shavuot, or the Festival of Weeks. It marks when the Lord gave the Torah to his people from Mount Sinai. It also marked the beginning of the harvest for Israel. The harvest — is this not what we've been interceding for? Let's pray that the March for Jesus would bring forth a harvest!
"Do you not say, 'There are yet four months, then comes the harvest'? Look, I tell you, lift up your eyes, and see that the fields are white for harvest (John 4:35).
The March for Jesus is set to take place on May 20 in some cities and on May 27 in others. To find out if there is a march in your city, please visit www.themarchforjesus.org. Then click Get Involved — and there you will be prompted to request information for your state.
Let's pray about it:
Father, we glorify You. We exalt You. We bless Your holy name. We thank You that even though the atmosphere is filled with uncertainty and maybe even fear, there is also expectation. We thank You for bold men and women of God who refuse to keep silent. As Pentecost approaches, we pray for a fresh impartation of courage. We need the transforming power of Your Spirit to give us boldness to witness for Jesus in these days as we contend for Your harvest. In Jesus' name. Amen!
Will your city be holding a march? How are you feeling amid everything going on? Share below.
IFA contributing writer Gloria Robles is a passionate intercessor with a prophetic voice for today. For more from Gloria, go to Spotify or Anchor and listen to her podcast, Something To Share. Photo Credit: Nathan Dumlao on Unsplash.
Partner with Us
Intercessors for America is the trusted resource for millions of people across the United States committed to praying for our nation. If you have benefited from IFA's resources and community, please consider joining us as a monthly support partner. As a 501(c)3 organization, it's through your support that all this possible.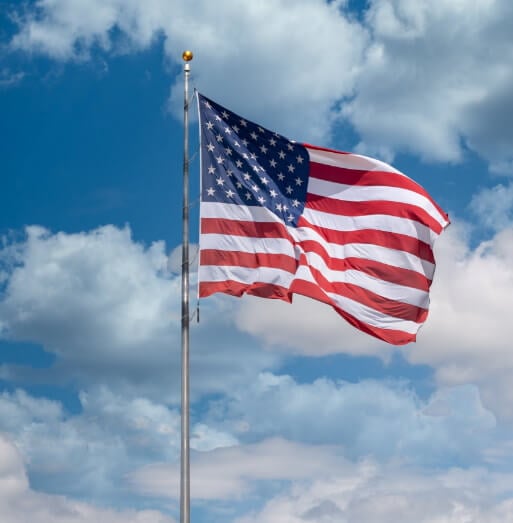 Become a Monthly Partner
You can post a prayer to share with others.
Christine S
May 20, 2023, 9:35 am
Lord, even amid chaos, You are worthy to be worshiped and celebrated. We agree with Your word and say: The Lord God reigns!