THE KEY TO WINNING ELECTIONS IS IN THE PEW
From Stephen Strang
|
May 13, 2019
THE KEY TO WINNING ELECTIONS IS IN THE PEW
From Stephen Strang
|
May 13, 2019
I Prayed
have prayed
Father, help us to remember that we need to be active participants in our nation as believers!
It's no secret that our culture is on a steep spiritual decline. Perhaps this is because Christians have been slow to wake up and are only beginning to do so now as more of our freedoms are being taken away.
But how do we make a difference? Greg Swan, a marketing and brand strategist, discovered something interesting while working on his wife's Congressional race and, later on, 17 other Republican campaigns. By targeting church-going Christians, all 17 Republican politicians won their races.
View Comments (2)
This guide, Intercessory Activism, is a great resource for prayer for our nation's elections. Click below to download.
I interviewed Swan about his discovery on my "Strang Report" podcast. (Listen to it in this article or by clicking here.)
"My observation is that this market [of evangelical Christians], which I've known since 1993, is the most powerful, underserved market in the majority market out there," he says.
Swan knows this because, as a marketer, he has spent years researching different demographics, especially the evangelical market. He says that in the U.S., there are 77 million evangelicals, 68 million Catholics and 50 million others who aren't evangelical but who identify as Christian.
But in order to engage this giant Christian demographic, difference-makers have to know how to tap into it. Thankfully, that's also something Swan learned in his experience with political campaigns.
"We're looking for the ones who actually go to church," he says. "And they're all over the place. The numbers are staggering. In the United States, there are 331,117 churches. In my state of Michigan, there are 10,007. We focused on that for the congressional race."
Swan focused on reaching this market directly through their cellphones. His political team bought Sprint and Verizon first-party data. Privacy requirements prevented Swan from knowing immediately who on the list went to church and who didn't. But he was able to conclude who were churchgoers because their devices would register in physical church locations. [very clever]
Although Swan's wife ended up losing the Congressional race, the results for other Republican races were encouraging.
"We ran 17 campaigns for this—all primaries, all for Republicans, and all of them won," he says. "So that's all we know. We did a test on 17, and they all won. It was a much higher than average response because the contextual relevancy because of who we were focusing on. Christians who go to church give more, and they generally do better because of the principles of giving more and living a balanced life."
But just because this nation has so many Christians doesn't mean the culture follows biblical principles. During his wife's political campaign, Swan saw just how corrupted the political world is.
"My experience with politics was really eye-opening," he says. "We put a lot of our personal money into it and then found out that a guy I've since I was 9 betrayed me and stole my hard-earned petitions. … People sell their souls in this business. It's bizarre. I never saw anything like it. People lie. People steal, and they're not truthful. We came in, made a big splash through the media, and we were immediately a mark. We were sent someone from an enemy camp to take us out."
In his political and marketing experience, Swan has also seen just how strong the leftist agenda is in our nation.
"[Democrats] have moved on us because they've had a long-term agenda, like China has had and like Russia has had," he says. "And if you look at 1950 versus now, they're winning. … It's the slow, one-degree-at-a-time boiling [pot that frogs stay in because they don't feel the slow temperature change]."
But Swan sees something in the evangelical community that's strong enough to reverse the tide. He believes this is why Trump's agenda has withstood media scrutiny and leftist attacks.
"The attitude, the power and the brains are all there," he says of the Christian demographic. "Plus, most importantly, the majority. If the media for two years and [all its] negative stories can't take a dent out of Trump, and then when the Mueller report comes out, it shoots up … He knows who's in charge. It's the evangelical Christians."
With marketing help from strategists like Swan, Christians can tap into America's giant evangelical demographic and actually make a difference. And Swan says it's all about connecting on the popular level.
(Excerpted from The Strang Report on Charisma, by Stephen Strang.)
IFA Editorial Note:  The 2020 elections will soon be upon us!  How are we positioning ourselves for prayer and action to put biblical values and conservative leaders in office?  It's not too early to begin praying about the primaries and election processes.  This guide, Intercessory Activism, is a great resource for prayer and action for our nation's elections. Click below to download.
Partner with Us
Intercessors for America is the trusted resource for millions of people across the United States committed to praying for our nation. If you have benefited from IFA's resources and community, please consider joining us as a monthly support partner. As a 501(c)3 organization, it's through your support that all this possible.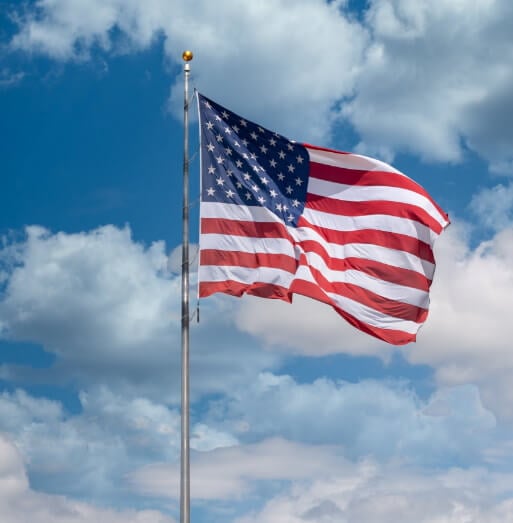 Become a Monthly Partner