ICE CREATES "MOST WANTED" LIST OF ILLEGAL CRIMINALS
From the Washington Times
|
May 13, 2019
ICE CREATES "MOST WANTED" LIST OF ILLEGAL CRIMINALS
From the Washington Times
|
May 13, 2019
I Prayed
have prayed
Lord God, we pray for those heartbroken family members who are the victims of crime committed by people who have illegally entered our nation. We pray for justice, and for increased law and order with our border.
A day after graduating from college with a perfect 4.0 grade point average, Sarah Root was killed while sitting at a stoplight in Omaha, Nebraska. Edwin Mejia barreled his truck into the back of Root's vehicle while street-racing with a 0.241% blood alcohol level, three times the legal limit. He was also an illegal immigrant from Honduras.
"They thought he was going to flee, so they had a police officer posted outside of [his] room to take him directly to jail after he was released from the hospital," Sarah's mother, Michelle Root, told The Washington Times in a phone interview from her home in Iowa.
View Comments (3)
Mejia's custody was shortlived, however. A judge let him post $5,000 cash bail, and U.S. Immigration and Customs Enforcement officials said Root was still alive at that point so Mejia didn't rise to the level of mandatory detention.
Now Mejia is one of seven fugitives on a brand new "most wanted" list created by ICE's Victims of Immigration Crime Engagement (VOICE) office.
President Trump opened the office in 2017 to help victims and families affected by crimes committed by people with links to immigration. The fugitives are Mexicans or Central Americans who have been accused of vehicular manslaughter in cities and towns across the U.S., adding a dimension to ICE rosters of fugitives wanted for human trafficking or ducking removal orders.
"For us, it was really important to highlight that there are victims out there that are still waiting for justice," said Barbara Gonzalez, acting assistant ICE director in charge of VOICE.
The FBI's "Ten Most Wanted Fugitives" list, by far the best known, has featured Osama bin Laden and bank robber Willie Sutton and currently is topped by Rafael Caro-Quintero, a member of the Mexican Sinaloa drug cartel wanted in connection with the killing of a U.S. official in the 1980s.
Caro-Quintero also appears on the Drug Enforcement Administration's list of most wanted fugitives. American prosecutors say Caro-Quintero, a drug kingpin, was involved in the kidnapping and killing of DEA Special Agent Enrique Camarena in the 1980s.
Also on the DEA's list are the likes of Kenny Jing Ang Chen, accused of running a heroin distribution network, and Dario Antonio Usuga David, whom the U.S. government says was one of the leaders of a Colombian cartel that refused to take part in that country's brokered peace process.
The commonality for the DEA is involvement in drug trafficking, said spokeswoman Barbara L. Carreno.
[Other agencies have their own lists, with criminals wanted for crimes in each agency's purview. From fraud to trafficking, from murders to drug trafficking, these lists bring focus to law enforcement efforts and make the public aware as well.]  "Our hotline receives tens of thousands of tips every year, and these tips have led to fugitive apprehensions," said Matthew Charette, special agent in charge for HHS's office of the inspector general.
The public is interested, too. For the first quarter of 2019, the DEA's "Most Wanted" webpage was the agency's third most visited, after its homepage and list of controlled substances.
In addition to a national list, the DEA's domestic offices publish their own lists of fugitives.
At ICE, the VOICE list is not the only most wanted list.
The agency, which is responsible for deportations, cybersecurity investigations and online pornography and child exploitation, maintains one list with suspected terrorists and other major criminals, another list for top deportation targets and a list for human traffickers.
The VOICE list is the most recent addition, with seven names so far. Like Mejia, all of them were implicated in driving deaths.
"My hope would be we wouldn't have to need the list," Ms. Gonzalez said.
Mrs. Root, meanwhile, said she would like the list to jostle some information loose as she awaits justice for her daughter.
"I am very hopeful that will help because the more exposure it gets, the better it is," she said. "The chances are a lot greater they will be caught."
Partner with Us
Intercessors for America is the trusted resource for millions of people across the United States committed to praying for our nation. If you have benefited from IFA's resources and community, please consider joining us as a monthly support partner. As a 501(c)3 organization, it's through your support that all this possible.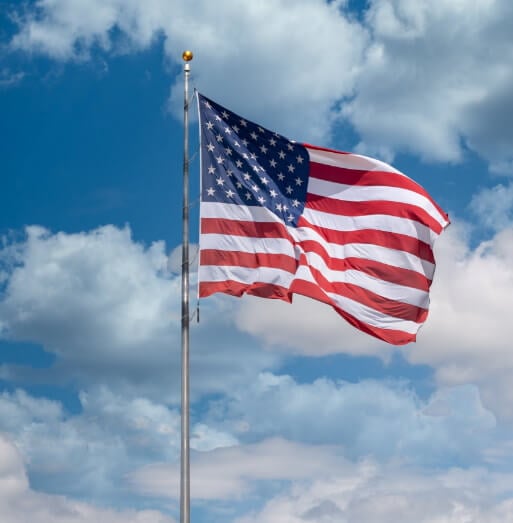 Become a Monthly Partner